RAAF strengthens ties with US in Alaska

The Royal Australian Air Force has successfully completed Exercise Red Flag Alaska 21-3, a two-week bilateral training exercise with the United States Air Force.
CAPTION: A Royal Australian Air Force EA-18G Growler, from No. 6 Squadron, taxis along the runway at Eielson Air Force Base in Alaska during the exercise. Story and photo by Flying Officer Bronwyn Marchant.
The exercise, held from August 12 – 27, was an advanced large force employment activity aimed to optimise the integration of capabilities and deepen the relationship of coalition forces.
RAAF Task Group Commander Group Captain Matthew McCormack said personnel were put through their paces within a premier training environment.
"Exercise Red Flag Alaska exposed crews to complex and realistic war-like scenarios to ensure they are as prepared as possible for any combat situation," Group Captain McCormack said.

"It is essential that the entire team, including crews in the air and support personnel on the ground, can operate together in an austere environment seamlessly.
"Our lethality as a strike capability relies on effective integration with our partner nations, so by training together we get a deeper understanding of each other's tactics and can capitalise on each other's advantages.
"This occurs primarily through practice and this is exactly what we achieved during Red Flag Alaska."
RAAF deployed E-7A Wedgetail, F-35A Lightning II and EA-18G Growler aircraft to Alaska, as well as support personnel, who operated from Eielson Air Force Base and Joint Base Elmendorf Richardson.
US Air Force Deployed Forces Commander Colonel Taylor Ferrell said it was the first iteration of Exercise Red Flag Alaska involving RAAF F-35A Lightning II and EA-18G Growlers training alongside USAF capabilities.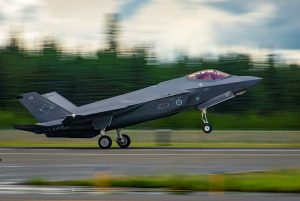 CAPTION: A Royal Australian Air Force F-35A Lightning II aircraft from No. 3 Squadron lands at Eielson Air Force Base in Alaska, United States, in preparation for Exercise Red Flag Alaska. Photo by SrA Beaux Herbert.
"Multiple United States Air Force platforms participated in the exercise, including F-35A, F-22 Raptors, F-16 Falcons, as well as F-15C Eagles from Kadena Air Base, Japan," Colonel Ferrell said.
"The participation from both fourth- and fifth-generation assets from Australia and the United States meant we were able to integrate with some of our most high-end advanced capabilities to solve really tactically challenging scenarios.
"That's really critical for us from a warfighting capability to sustain our military readiness, not only as a nation, but as a partnership.
"This enhances our posture in the Indo-Pacific region as well as developing and sustaining the relationship between our two militaries."
RAAF personnel were fully vaccinated for COVID-19 before their departure, were subject to mandatory screening and testing, as well as mandatory quarantine on return to Australia.
Group Captain Matthew McCormack said this was important to ensure Australia could continue essential training, critical to preparedness of our forces.
"Our priority is to maintain the health and safety of all personnel, as well as members of the community," Group Captain McCormack said.
"This was an opportunity to test our deployment capabilities and how we can operate under contested circumstances, including the COVID-19 environment."
.

.
.

.

---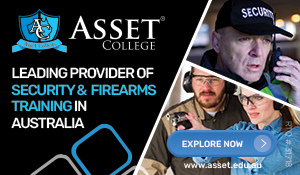 ...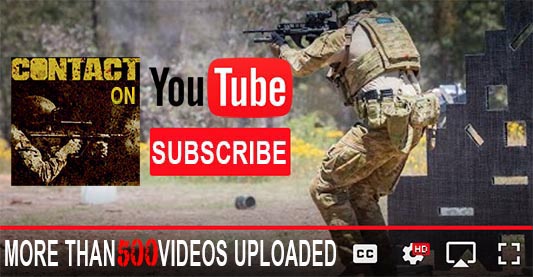 ---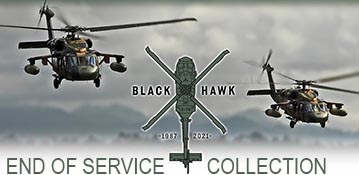 ...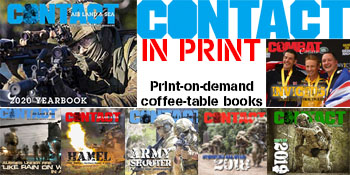 ---
.
.
2374 Total Views
2 Views Today