SAS wife says ABC "Getting Away With It" too long
Share the post "SAS wife says ABC "Getting Away With It" too long"

This email is from myself and my husband, who is soon to be an ex-serving member of 35 years with the Australian Army, with 25 years in SASR. You may be aware of recent ABC news articles and segments on 7.30 Report last night entitled "Getting Away With It".
Before I start, please know that I have reached out to the Journalist Mark Willacy directly about the blatant lies in his article, and to Leigh Sales regarding the segment. Neither has responded to my messages.
The events of the last 2 days by Mark Willacy have absolutely crossed a line with this story and we need your help to raise the issue regarding the absolute lies that Willacy insists on creating as fact. Enough is enough and we need you to speak out publicly to condemn this and speak out in defense of SASR and their families because they are unable to.
The song referred to in the article and segment is "Getting Away With It" from a British band called James. The story that has been spun is disgusting and so far from the truth.
There were comments from Dusty Miller, a former medic with SASR and *Christina, who was working in the multimedia cell and deployed to Afghanistan with the regiment. There comments and assumptions they've made about what that song means are SO far from the truth it's not funny!!!

I have been a SAS spouse for almost 20 years and have been at the Gratto functions several times. There have been times, a lot, where the guys sometimes took their shirts off and/or have gotten naked. They dance, do naked heaves and get drunk. But NEVER during family events.
Why is it that this apparent journalist is promoting this as a big deal? In their own bar? These guys, as Minister Hastie and Senator Molan well know, routinely deployed for months at a time, have had a very stressful task to do whilst there and were so under-resourced which increased the risks they faced.
THAT is what the song means – being under-resourced and coming home feeling as though they were LUCKY to be here and paying homage to the guys who didn't come home. The song was always sung as a memorial to them. The song started with a small group and grew in significance as the war went on and more lives were lost. The origin of the song goes back to being sung by friends, then between a soldier and his father-in-law. It was about love and support. That is the origin. From one of the kids who lost his dad, this song speaks to him witnessing his dad's friends (first and foremost) crying remembering his dad and other friends.
The Gratto events portrayed in both the article and segment weren't public, not advertised and the Gratto has long been a watering hole for operators and families to gather at on return and for other functions.
The segment tried to paint a part of the story about a naked twister game with strippers as common. It was not. It was an isolated event. My husband, who has been in SASR for 25 years has never seen it. Neither have so many others that we've spoken to since these stories came to light.
Soldier's kids have had their 21st birthdays at the Gratto, wives have had milestone birthdays there, there have been engagement parties there. Memorials have been held there with loved ones of the fallen. Even some of the mums of those boys have done heaves on the infamous heave bar. It's an important place for SASR families to gather to celebrate, remember, get a little silly from time to time but ultimately, to enjoy seeing each other and spending time together. It's not debaucherous as portrayed.
No one understands the life of these men and their families. The story shows that they don't understand the support that is provided by families and how these men look out for each other.
There is a video in the Segment and article from the Gratto in 2013 of guys shirtless and in budgie smugglers. Really? This is an outrage? They've returned from deployment (who knows after how many rotations for some of them) and are singing the song in remembrance of their fallen friends and how what they've gone through, no one but them will ever fully understand.
The article and TV segment then go on to show a video from the Fat Ladies Arms, the bar they drank at in Afghanistan. The video showed the guys singing the song and some other footage that doesn't look great. However, the way this is promoted is without any form of context and was from 2007.
2007 was an incredibly traumatic and devastating year for many Soldiers in the Regiment and some of those are people I can identify in the video. We lost 3 soldiers at Swan Island in April 2007; Craig Linacre, Dave O'Neill and Michael McAvoy. Following this, only 6 months later in October 2007, was the killing of Matt Locke in Oruzgan Provence. What was actually being seen in the video, was an expression of grief (the wake) following Matt's death. Matt was considered as someone who was the very best of the best. These men had a right to express their grief given they couldn't be in Perth for his funeral with his wife and son and the guys I know who were in that video, were incredibly close with Matt.
Why are we coming to you with this? Well, this "journalist" Mark Willacy seems to be on a mission to denigrate the unit and the men who have served our country with honour. He continues to harm families of the fallen, including their children who have lost their fathers.
I know first hand the pain their families feel, as many of my girlfriends from the Regiment are now widows. My husband has lost 2 of his best friends.
The unrelenting smearing continues to hurt the wives and partners and especially the widows and children of soldiers who lived with the daily question of whether their deployed spouse would return home. WE ARE ALL not abstract.
We've lived this strange life since the very beginning of the Afghanistan campaign and continue to live with the grief and loss and trauma of repeated deployments due to under-resourcing and the toll that takes. I can't give you an exact number of rotations my husband did; there are too many and they start to blend together but we do know that when he counted deployments alone to the Middle East in the last 18 years, he spent well over 5 years of that deployed. That is the reality of what these guys faced, the stress and state of preparedness they lived in every day for the duration of the war…as did spouses and their children. All because they were under-resourced.
Mark Willacy has quoted sources who have not had the same connection or understanding about where and how that song came to represent so much. They just have their opinions. Christina for example, said it was "probable" the song was about doing the wrong things and how triggering it is for her. Mark Willacy didn't even ask her if she'd ever asked any of the guys why the song was so significant.
The way this story has been threaded by Mark Willacy and the ABC has been extremely triggering for us, given how much meaning this song has for us. It brings back memories of our friends who are no longer with us and unites us in our shared grief for them and for everything we've all been through. Some guys who have come home are so damaged, they'll never be the same.
For years, there has been a relentless, one-sided portrayal of the regiment and now the men themselves. It started with the Investigation and Brereton Report, where not even our own Prime Minister, Defence Minister at the time nor the Chief of Defence could defend them. Then throw in the continued stories about painting all of the members as murderers, you can imagine the anger, hurt and trauma that creates.
The final straw has been this narrative that the song is about them getting away with things, it is false.
Not one of us has pushed backed and we've had to remain quiet. But enough is enough. This song is about remembering the dead and this story has absolutely crossed a line by trying to denigrate their memory. To us, this is our Khe Sanh. That is the significance of the meaning.
The timing of these stories is so disgusting given what is unfolding in Afghanistan.
There is only one narrative being discussed in these matters and Mark Willacy and the ABC are willfully ignoring anything that doesn't fit with their story or in Willacy's case, his book.
He's been on a mission to destroy the regiment and now the men of the regiment for doing very normal things…drinking and being drunk in a private bar. He is exploiting their grief and minimising their sacrifice and that of families.
Everyone has a limit. This is ours. This is the final straw. For years, SASR has been on the receiving end of brutal allegations and slander toward the men who serve, and no active service people have ever responded with an alternate story. No ex-serving officers have even come to their defence. No families have responded. We've been expected to remain silent for security reasons. The line has been crossed.
Given the Royal Commission and the findings from the Brereton Report, our SASR deserves to have the support of our Parliamentary Members and our stories and our trauma need to be acknowledged. As does the harm of these stories and what it is doing to members and their families.
I can't strongly emphasize enough, that I DO NOT WANT my name to be released or made public. I'm consenting to you quoting my email though.
An open letter, apparently written by an SAS soldier's wife in response to a recent story published by ABC. The letter was apparently addressed to parliamentarians and passed on to media via a veteran network.
.
.
.
.
.

.
.

.

---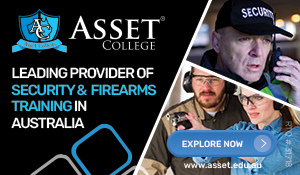 ...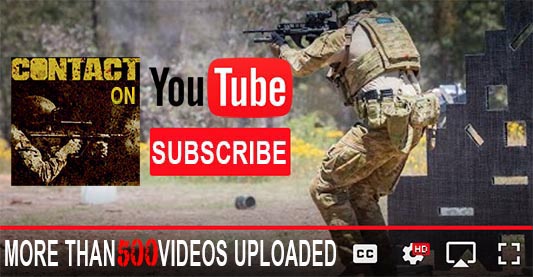 ---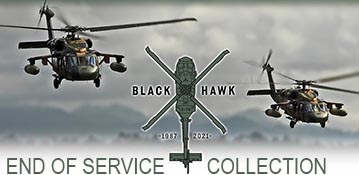 ...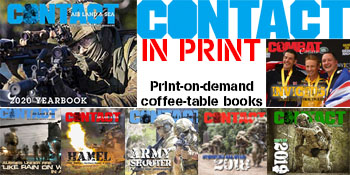 ---
.
.
Share the post "SAS wife says ABC "Getting Away With It" too long"
10781 Total Views
1 Views Today