UK C130 brings second evacuation of Australians from Kabul
Share the post "UK C130 brings second evacuation of Australians from Kabul"

A British C-130 Hercules brought 76 Australians and visa holder out of Kabul on Thursday 19 August for processing at Al Minhad Air base and on-forwarding to Australia.
CAPTION: Evacuees from Afghanistan disembark a Royal Air Force C-130 Hercules at Australia's main operating base in the Middle East. Photo by Leading Aircraftwoman Jacqueline Forrester.
PM Scott Morrison gave the following update today (20 August) on the Evacuation of Kabul…
Overnight, our airlift operation continued. We continued to strengthen our position on the ground in Kabul.

Sixty evacuees were transferred from Kabul to AMAB last night, comprising both Australians and Afghan visa holders.
That means that over 160 now in total, 162 have now been evacuated through the various flights that we've been able to run, and the support of the UK Government as well.
Ninety-four persons were transferred from AMAB to Perth overnight, where they have now entered quarantine.
Further flights are, of course, planned in the days ahead.
They will be, of course, subject to weather and slots, and the time on the apron, about 30 minutes.
So, it's a very quick operation, got to move very, very fast and the situation on the ground is difficult.
And we will continue to work with other nations, other partners in ensuring the airlift of Australians, Afghan nationals who we are seeking to support, and indeed other foreign officials who are seeking to be evacuated out of Kabul.
The situation in Kabul does remain chaotic.
We are engaged in constant messaging and contacts wherever we possibly can with those we are seeking to evacuate.
Operations of Australian Defence Force or others who were there, beyond the airport, are not possible.
They are not able to be undertaken in any way by the Australian Defence Forces. To do so would put them at great risk, with no commensurate benefit.
And these are options we obviously consider, and we have considered those matters about how that can be done.
We are working closely with the US and the UK forces who are providing that overarching security around the airport, and we're working to make that process of entering into the airport as orderly as you possibly can in a chaotic situation like this.
But it is very, very difficult.
Our biggest challenge is for people to be able to get to that airport.
We have, there is a large numbers now, we're advised, who are starting to come into Kabul.
There are multiple checkpoints that are in place.
The Taliban leadership is now moving into the city.
On, in the region, at AMAB, we have two C-17s, two C-130s now, one KC-30, the, a refueller, which has already been engaged in operations supporting our partners in the region.
And, we have a Defence, regular Defence contracted repatriation flight, which will bring people from AMAB back to Australia.
I've been working with the states and territories, and we'll discuss this this afternoon at National Cabinet, but I'm very pleased that all states and territories are seeking to support this effort, whichever way they can, either in providing directly those quarantine facilities, and all of those who are running them are doing just that.
Had some contact with the New South Wales Premier this morning about those issues.
And, of course they are, of course they are. Despite the considerable difficulties being faced in New South Wales, all states and territories are stepping up and to provide support to this initiative.
Last night, I spoke to His Royal Highness, Crown Prince Zayed of Abu Dhabi, and I thanked him, thanked him very much for the tremendous support and cooperation that we're getting within the Emirates, for our operations there at AMAB.
We have a tremendous relationship with them, and the Crown Prince and I had the opportunity not only to discuss the practicality of those issues last night and express my thanks, but also to discuss the broader situation in Afghanistan and within the region.
I also spoke last night to Prime Minister Johnson about these issues and shared our understanding of the situation on the ground.
I thanked him also for the support of the UK the night before last in uplifting those Australians and Afghan visa holders who are coming to Australia through their flight.
And, obviously we will return that favour wherever that's asked of.
We haven't been asked to do that to this point in time.
Many flights are going in and out. People are being able to get people onto those flights.
But it is very difficult for people to get through those points, getting into the airport, and we discussed those situations and many others.
We also discussed and the fact that we both understand, and there is an understanding of this amongst European leaders as well, the need to address the risk of irregular, illegal movement of people through borders as a result of this crisis, and that the lessons of Syria are understood and, and the situation there is managed effectively.
Now, I already made a number of comments about how we're managing those issues here in Australia, with very clear messages to people smugglers.
And equally these are matters that are understood in Europe and in the United Kingdom, and they're managing those issues.
I had the opportunity to talk last night about our humanitarian program and what we're doing in Australia.
As I said, we certainly believe we'll be able to work through around 3000 this year.
But that's a, that's a floor, not a ceiling, and I think we potentially can do more than that.
It was good news to the Prime Minister who was unaware that Australia had been running these operations for many years and that some 8500 Afghans had already come to Australia, in excess of what we'd certainly seen out of the UK in recent times.
And so, we are already ahead on that score.
And and as a result, we were able to share our learnings about how we undertake that process and ensure the security of that process.
And, he was very interested in those issues, and and we will continue to exchange information on those points and ensure that, and not just through the UNHCR, which the Foreign Minister will speak of in a minute, but also through the Five Eyes countries, that we're working together.
We're all taking more people, not just immediately to evacuate them from the situation in Afghanistan, but also over a longer period of time, and how we can process individuals who are in these situations and how they can be moved, and how they can eventually be taken to the various countries that are going to receive them and they can begin a new life in those countries.
The Minister for Foreign Affairs spoke last night to the UK Foreign Secretary as well, and the High Commissioner for Refugees at the UNHCR.
Australia will be making an initial commitment.
The appeal is yet to be established, but we're just foreshadowing that we'll be making a commitment of some $5million to that effort.
Other, a number of other countries have made a commensurate commitments, and we will continue to monitor that and the Foreign Minister will update you on the conversation that she had with the High Commissioner last night.
.
.
.
.

.

---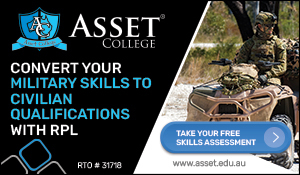 ...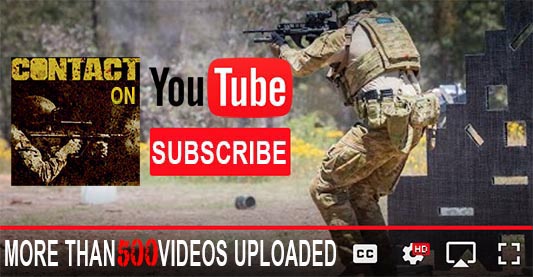 ---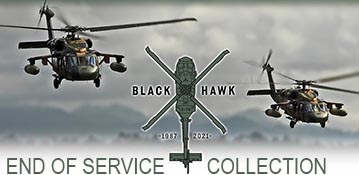 ...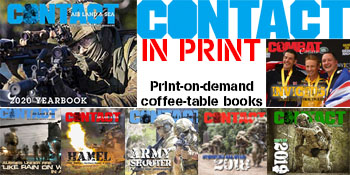 ---
.
.
Share the post "UK C130 brings second evacuation of Australians from Kabul"
2743 Total Views
4 Views Today