Gallipoli Barracks MakerSpace encourages soldier inovation
Share the post "Gallipoli Barracks MakerSpace encourages soldier inovation"

Soldiers at Gallipoli Barracks have a new arena to come up with solutions to emerging challenges, thanks to the opening of the new MakerSpace.
CAPTION: Corporal Thomas Hamelink, of 2nd/14th Light Horse Regiment (Queensland Mounted Infantry), explains the bullet expenditure system his group developed during an innovation sprint activity at Gallipoli Barracks, Brisbane. Story by Captain Jesse Robilliard. Photo by Corporal Nicole Dorrett.
Lyndal Thompson, from the Australian Army Research Centre (AARC), said the MakerSpace was a creative example of implementing Army in Motion and Accelerated Warfare.
"We need agile, creative thinkers because in a fast paced environment of conflict we need people who can pivot quickly, think outside the box and get a competitive advantage through their intellect and problem solving," Dr Thompson said.
"Inside the MakerSpace we have 3D printers, where personnel are learning how to code and use computer-assisted design.

"They are also using electronic devices and Raspberry Pi devices, which allow them to experiment with sensors and communication devices."
The event was the official opening of the Future Land Warfare Army MakerSpace trial managed by Dr Thompson, as well as the opening of the 7th Combat Brigade MakerSpace.
The unveiling of the MakerSpace also coincided with an innovation sprint activity hosted by the 7th Combat Signal Regiment.
Five teams of ADF personnel were given 72 hours to solve the problem of: "what tracking capability can 7 Brigade use to further enhance the warfighter's technical and tactical advantage?"
Corporal Thomas Hamelink, from the 2nd/14th Light Horse Regiment (Queensland Mounted Infantry), was part of a group that aimed to create a bullet-expenditure tracking system.
The group created a working prototype of a numerical display that attaches to an EF88 and displays the number of rounds left in the weapon.
"It just gives you situational awareness rather than having to take a magazine off to have a look how many rounds you have left," Corporal Hamelink said.
"You've got basically a little heads-up display that is easy to read right in front of your eye."
If fully developed, Corporal Hamelink said the technology could revolutionise the servicing of the Army's smallarms.
"Maintenance is done on a time-based interval," he said.
"We could really lower our maintenance liability by saying this weapon has fired 1000 rounds, it's time for it to be serviced.
"Currently, we have no idea exactly how many rounds are being fired."
Other groups created options to enhance surveillance of enemy high-value targets, improve understanding of the electromagnetic spectrum use on the battlefield and improve the mapping and communication options available to friendly forces.
Corporal Joshua Sawtell, from the 6th Battalion, Royal Australian Regiment, said he greatly enjoyed the innovation sprint activity.
"The sprint was very rewarding; it gave me an extra sense of purpose," Corporal Sawtell said.
"This is probably the first time I have felt really empowered to not only give my 10 cents worth but actually to develop it, come up with an idea."
.

.

---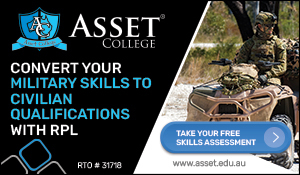 ...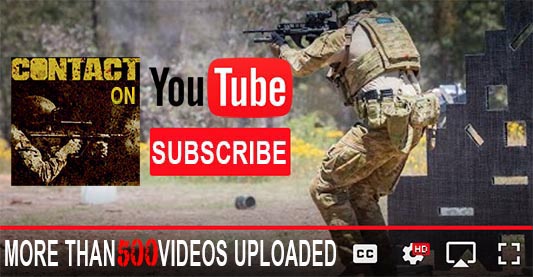 ---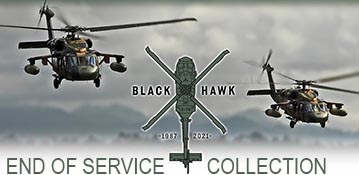 ...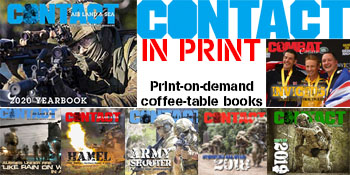 ---
.
.
Share the post "Gallipoli Barracks MakerSpace encourages soldier inovation"
1950 Total Views
1 Views Today