Technicians keep Shadows flying

The Shadow 200 unmanned aerial vehicle's (UAV) laser system can guide bombs and other ordnance precisely onto targets, but this wouldn't be possible without aircraft technicians like Craftsman Mitchell Toms Camer.
CAPTION: Craftsman Mitchell Toms Camer checks Shadow 200 aviation fuel on the airfield during Exercise Dragon Sprint at the Townsville Field Training Area. Story and photo by Petty Officer Lee-Anne Cooper.
"We connect the laser and conduct a boresight check prior to launch, this is what makes sure the munitions will hit the right target," Craftsman Toms Camer said.
Originally working with MRH-90 helicopters, Craftsman Toms Camer now maintains the Shadow 200 UAV.
"With the MRH-90 you are working on one system; with Shadow, it is simpler in some ways but more complex in others," he said.

"We do preventative maintenance checks, so when it comes in from a flight, we manage the oil and refuelling, any engine maintenance, often doing hot re-torques, and checking tension on the bolts and replacing unserviceable propellers on the runway.
"We also do launcher maintenance and we work on all the operator equipment as well."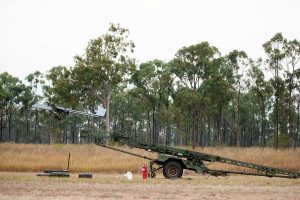 CAPTION: A Shadow 200 UAV being launched during Exercise Dragon Sprint at the Townsville Training Area, QLD.
During the recent exercise Dragon Sprint 21, the 131st Battery operated four Shadow 200 UAVs with one on standby in pieces.
Working in shifts, Shadow was flying both day and night throughout the exercise.
"At 20 Regiment, the focus is on the tactical side of things – doing pickets, digging trenches and building a defensive position in conjunction to our core role as maintainers," Craftsman Toms Camer said.
"It is good to be out field doing the job."
Exercise Dragon Sprint meant working alongside M777A2 Howitzers from the 4th Regiment, Royal Australian Artillery, and ARH Tiger helicopters from the School of Army Aviation, with Shadows providing laser designation for ground targets.
"The live fires are definitely a highlight; it is something that the operators do not get to do very often," Craftsman Toms Camer said.
Recommending the posting for its location and breadth of experience Craftsman Toms Camer is excited about the future.
"This system is heading towards its end of life cycle, and we will be upgrading the system in the next few years," he said.
"If you want to be where the future is heading, 20 Regiment is a good place to start."
.

.
.

.

---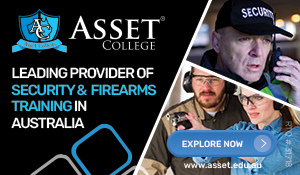 ...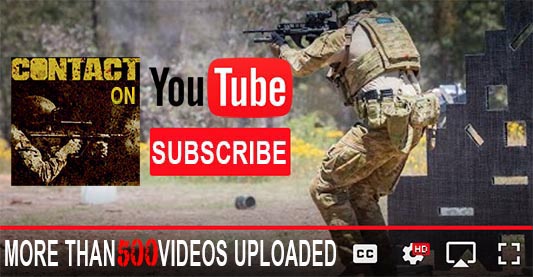 ---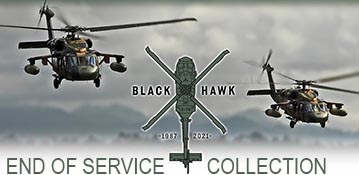 ...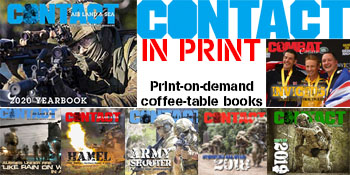 ---
.
.
2510 Total Views
2 Views Today