Blazing a trail to serve the country

When Mary Collins (nee Ladlay) applied to join the Women's Auxiliary Australian Air Force (WAAAF), her father was furious she had gone against his wishes.
CAPTION: Senior Australian Defence Force Officer RAAF Base Amberley Group Captain Iain Carty presents Air Force veteran Mary Collins with an Air Force 2021 commemorative memento in celebration of her 100th birthday. Photo by Corporal Brett Sherriff.
Her three brothers had already enlisted in the Australian Army and Navy.
Mrs Collins originally wanted to join the Navy because her father was a captain in the Queensland Pilot Service and former member of the UK's Naval Service and Merchant Navy.
Her father, however, wasn't supportive, begrudgingly accepting the Air Force was a more suitable service for his daughter to join.

Mrs Collins' grandson Gerard Collins said his grandmother had told the family how angry her father was with her.
"But she felt compelled to honour those who went before her," Mr Collins said
After working as a clerk typist for a margarine factory and a car dealership in Brisbane in the late 1930s and early 1940s, Mrs Collins enlisted as an aircraftwoman in the WAAAF on February 9, 1944.
Having been trade-tested as a cypher assistant and deemed to be a 'suitable investment', she  served in the WAAAF for almost two years, discharging as a corporal at the age of 25 from Station Headquarters in Richmond, NSW, on January 10, 1946.
Immensely proud of her service and duty to her country, Mrs Collins has shared fond memories about her time in the WAAAF with her family over the years.
Jodie Coffey, Mrs Collins' granddaughter, remembers her grandmother's stories about being a decoder and working in a 'top secret' environment.
"Grandma was extremely proud of her job in WAAAF and, even though she never elaborated on the top secret nature of her work, I remember feeling so proud of her, as a woman and as my grandma, when she spoke of her involvement in such intelligence," Ms Coffey said.
Mr Collins recalls being told his grandmother was part of a unit responsible for decoding Japanese ciphers in the Pacific theatre of World War II.
"She loved her work, even when it meant leaving for work early of a morning or staying back late at night," Mr Collins said.
After discharging from the WAAAF, Mrs Collins returned to work at the car dealership where she had previously been employed and married a widower with two sons, whom she raised as her own.
Many years later, William Collins, the eldest son of Mary's husband Alec Collins, joined the Air Force while the younger son, Peter Collins, joined the Queensland Police Service.
Today, two of Mrs Collins' great-grandchildren serve in the Royal Australian Navy.
"A strong sense of duty prevails in this family," Gerard Collins said.
In the years that followed her WAAAF service, Mrs Collins' family remember her attending WAAAF reunions and even taking her grandchildren along to some of the functions.
"Grandma thoroughly enjoyed those opportunities to catch up with the WAAAF women she shared part of her life with," Mr Collins said.
"Her dearest friends were those she served with in her war days and they were totally committed to each other and the cause, in not only those dark times, but also well after the war."
Mrs Collins' family also recall her marching proudly in Anzac Day parades in Brisbane.
"I remember her marching into her 80s," Ms Coffey said.
Now 100 years of age, Mary has sadly outlived all her beloved WAAAF colleagues, lamenting to her family in recent years about how lonely she felt since they all passed.
In recognition of her service, Mrs Collins was awarded the War Medal 1939-45, Australia Service Medal 1939-45 and the General Service Badge in December 1980.
In further recognition of her service and in celebration of her shared birth year with Air Force, Mrs Collins has been presented with a commemorative Air Force 2021 memento by Group Captain Iain Carty on behalf of the Chief of Air Force and the Warrant Officer of the Air Force.
"Grandma is the epitome of integrity and this award is recognition of the grandma we know and love," Ms Coffey said.
Mr Collins said: "She has been a truly wonderful wife, mother, grandmother, great-grandmother and great-great-grandmother to us all."
"It gives us all immense pride to witness this honour of recognition being bestowed upon her," he said.
.

.
.

.

---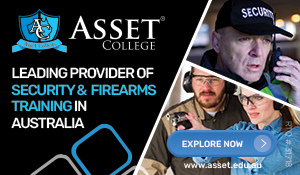 ...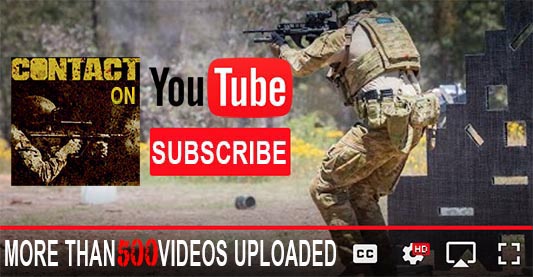 ---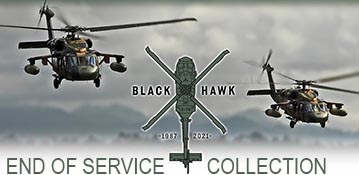 ...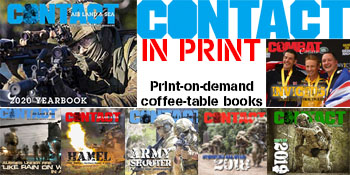 ---
.
.
3235 Total Views
2 Views Today