Beneath the jungle canopy all is quiet, and very still.
The heat it prickles up and down my back, beneath the sweat.
And the faces that I see from where I crouch, look tired and ill,
And the cam-cream smeared theatrically about my face,
feels – not quite wet.
And I carefully check the rear-sight of my rifle once again,
Trial the muzzle back and forth, from side to side.
For the thousandth time I wish that it would hurry up and rain,
And I wonder, were I him, where I would hide.
And I hear them scraping track-plans and that worries me a bit.
The harbour though should shortly settle down.
Then Frank will come and take me back to man my weapon-pit,
Mick give out the evening o-group with his usual, surly frown.
Then as the barking deer call forth the fresh, cool, restful night,
We'll stand-to, listening quietly 'til there's no more light to see.
'Tis now, oft-times, we hear the noise of someone else's fight;
(queer, how those distant, violent sounds, engender peace in me)
And at the last, when darkness comes, each boot I shall unlace,
And these sweat-soaked, dirt-encrusted socks, place in my shirt to dry and keep.
With webbing spread beside me and my rifle, cleaned and in its place,
I can lie at length to rub my toes in peace,
Then go to sleep.

By Michael Shave
FILE PHOTO: Lieutenant Patrick Omodei, of 3rd Battalion, Royal Australian Regiment, calls out enemy target indications in the Tully jungle. Photo by Corporal Brodie Cross.
.

.

---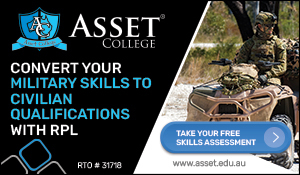 ...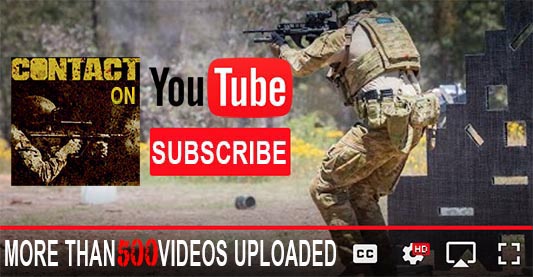 ---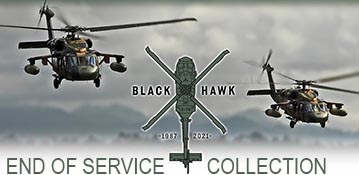 ...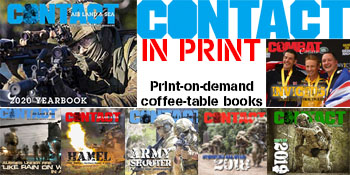 ---
.
.
1545 Total Views
4 Views Today