Is Lateral Transfer from foreign military to ADF too hard?
Share the post "Is Lateral Transfer from foreign military to ADF too hard?"

The following letter to the editor has so many questions in it, I'll answer each one within the letter, in a different shade.
Please note, while I'm not an expert, I do have enough insight to be dangerous 😉
But, the good oil is available here.
Brian Hartigan
CONTACT Editor

Hello Contact Team,
Can anyone enlighten me on the criteria for Lateral Transfers? I have a few mates who have enquired about changing from the NZDF to the ADF.
First thing to realise is, you can only do it if you have skills and experience that the ADF currently needs and is having trouble filling with Aussies. For example, infantry is definitely not required – we have more than 1000 Aussies on a waiting list. Leadership skills is a good one – especially in technical or specialist trades – e.g. warrant officers or majors and above as vehicle mechanics or aircraft trades. Submariners is a real good one – but that rules out Kiwis 😉
Also, from the official page – "If at any stage during the [application] process that vacancy [you are applying for] ceases to be available, your application may be delayed or cancelled".
Also, I'm pretty sure the scheme only applies to full-time defence – not reservists (especially on this end) – and especially re the citizenship.
The system would not let them do so until Australian citizenship is obtained – correct?
Not correct. To be a member of the ADF you must be an Australian citizen – or, "be eligible to become a citizen". That last bit means, gaining citizenship may be possible in conjunction with the transfer. Normally, for a foreigner to get Aussie citizenship first, they'd have to live in Australia for a certain period (years) before applying. But, as part of a transfer from NZDF to ADF, both applications could possibly be made as a 'package deal', the result of each being dependant on the other.
For example, I was an Irish citizen living in Australia (not lateral transfer). When I applied to join the ADF (30 years ago) I was eligible to apply for citizenship, but the normal process would have taken 3 years. Defence helped me apply for Australian citizenship at the same time as my recruiting application. The deal was, if I passed Kapooka, my citizenship would be fast-tracked. I passed Kapooka and got citizenship weeks later.
That's me in the photo, at Kapooka in 1990.
Is there not an easier/less bogged down pathway available?
The Army recruiting page says "You should expect the process to take 18 to 30 months from initial expression of interest through to your first day at work".
A foreigner to become an Australian citizen is a BIG DEAL. There is no 'easy way' – nor should there be. Same for joining the ADF. And no apologies for it.

Who do we speak to in this regard? ADF recruiting or Immigration Dept?
Neither. Applications are managed by the Directorate of Career Management Support – Army (DCMS-A) or equivalent for the other services.
They can probably help you or at least advise you re immigration.
This is a pretty grey area.
Not really. I think it's outlined pretty clearly in that official link above.
Even for some ex Kiwi Military pers who want to contribute and join the Reserve's.
Joining the Reserves in not an option. Lateral transfer only applies to full-time service, on both sides of the pond.
Thanks and look forward to any feedback.
I hope this helped? But, don't take my word for it. Do some more research of your own, especially on that link above. I've also copied and pasted some key points below.
Regards
Jon Felton
You'll need to meet the following criteria to apply:
Current serving member of a foreign military service, or left less than three years ago

At least five years of full-time military experience

Qualifications, skills and experience that can be directly transferred

The minimum academic and military educational standards required by the ADF

Less than 50 years old at time of application

Able to demonstrate proficiency in the English language (speaking, reading, writing and listening) as defined by the International English Language Testing System
To be accepted you'll need to:
be recommended by a Selection Board after interview,

pass the medical entry standard for the ADF,

obtain an Employer Nomination Scheme (subclass 186) Visa from the Department of Home Affairs (you and all accompanying family members will need to meet certain health and character requirements),

be able to obtain and hold an appropriate level of ADF security clearance,

have resigned from your current military service and not be required to perform any Reserve service, and

be eligible – and undertake to become – an Australian citizen.
.

.
.

.

---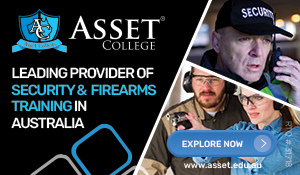 ...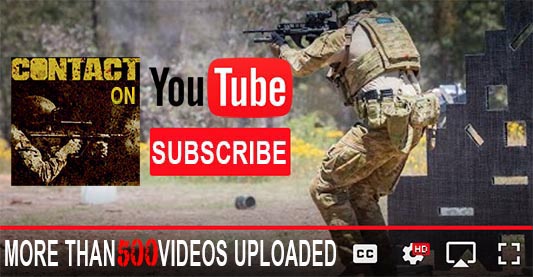 ---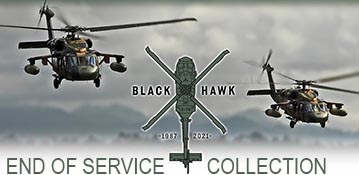 ...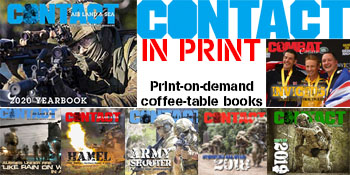 ---
.
.
Share the post "Is Lateral Transfer from foreign military to ADF too hard?"
3591 Total Views
2 Views Today