CONTACT sets new record for page views

WOOOHOOO!!!! With three months and five days left in 2020, we've already eclipsed last year's record-breaking statistic for the number of page views on our web site in a calendar year.
Early this afternoon, on 25 September 2020, CONTACT's stats clock ticked past 4.2million page views – passing the number we celebrated as a record across the whole of 2019.
If we can keep up our current pace, we're looking at a 2020 record somewhere north of 5.5million page views across the whole of this year!
This year's figure is in-keeping with the upwards trajectory of our audience growth since transitioning CONTACT from a print magazine to digital in 2014.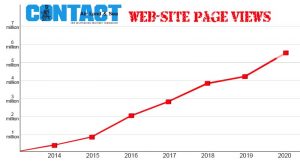 2014 – 89,816
2015 – 842,030
2016 – 2,038,619
2017 – 2,796,977
2018 – 3,710,374
2019 – 4,192,866

… and 4,200,166 as of 25 September 2020 – with three months and five days left to build on another amazing year for CONTACT growth.
And just for the record, we also recently passed 14,200 email subscribers – who average more than 28% open rate and more than 10% click-through rate on our fortnightly newsletters – which I'm told are pretty good stats there too.
So, a huge thanks to YOU the CONTACT audience and fan base for all your support and for being so engaged with our content.
Any advertisers who want to engage with our audience and help us sustain the 'CONTACT media empire', please check our Advertising Page for competitive rates on a range of advertising options – or phone Brian Hartigan on 0408 496 664 to discuss.
.
.
.
.
.

.
.

.

---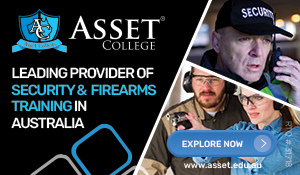 ...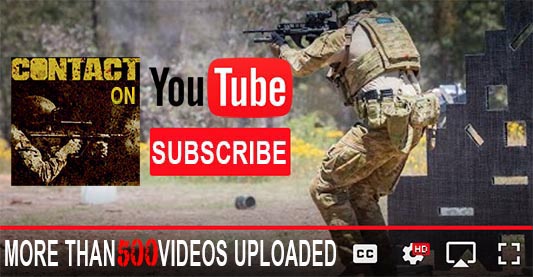 ---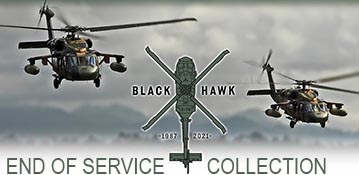 ...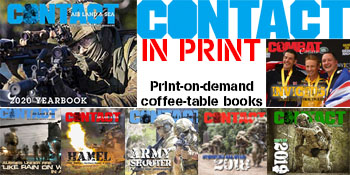 ---
.
.
1261 Total Views
3 Views Today