Exercise Virtual Pitch Black delivers complex training
Share the post "Exercise Virtual Pitch Black delivers complex training"

Exercise Virtual Pitch Black has successfully delivered complex training scenarios in the synthetic environment to maximise interoperability, efficiency and effectiveness for the RAAF.
CAPTION: No. 36 Squadron pilots Flight Lieutenants Tim Smith, left, and Matthew Bruton fly a mission in the C-17A Globemaster III simulator during Exercise Virtual Pitch Black at RAAF Base Amberley. Photo by Sergeant Peter Borys. Story by Flight Lieutenant Bel Scott.
Generated from the Air Warfare Centre's – Distributed Training Centre (AWC-DTC) at RAAF Base Williamtown, training audiences from Amberley and Williamtown were virtually connected in the Northern Territory airspace and ranges between Darwin and Tindal from June 29 to July 10.
For the first time, the No. 36 Squadron C-17A simulator successfully integrated in the virtual network with 41 Wing, ground-based command and control (C2) of air assets, and No. 2 Squadron, airborne C2 with its E-7A Virtual Wedgetail.
"36 Squadron pilots have gained valuable experience being involved in VPB20, in particular being involved with integrated planning and execution with C2 and fast-jet communities," C-17 pilot Flight Lieutenant Tim Smith said.

"We have limited opportunities to be involved in this type of integrated exercise, especially now given the ongoing impacts of COVID, so participation in VPB has been a rewarding experience for our crews.
"The ability to conduct these virtual exercises in our simulator will greatly enhance our training, and provide more opportunities to be involved in the integrated planning and execution phases.
"The mission sets and participants [C2, fast jets, ISR] that we can participate with during these virtual exercises are far broader than ones we can generate ourselves and, as such, will enhance our force generation and integration moving forward.
"It's been a big effort by those involved to get the simulator accredited and connected for this exercise, and we are going to see real benefits in this type of training."
AWC-DTC provides the software and hardware, and with J7 Joint Collective Training Branch (formerly ADF Simulation Training Centre), the connectivity to enable distributed mission training in the synthetic environment.
AWC-DTC has evolved with improved distributed planning, briefing, execution and debrief over a mix of Defence Training and Experimentation Network (DTEN) and Enterprise DSN UC.
This enables cutting-edge scenario generation and constructive forces through use of ASCOT 7 (Advanced Simulation Combat Operations Trainer), provided by Plexsys Australia.
"When Exercise Pitch Black 20 was cancelled, we seized the opportunity to tailor the virtual exercise to meet training objectives beyond the live exercise," VBP20 lead planner  Squadron Leader Alexander Cave said.
"Traditionally, this exercise provides a training platform as a work up but with no live exercise this year, the virtual space was critical for aircrew learning outcomes.
"Air Force, through the Air Warfare Centre, is investing in the Advanced Training and Test Environment [ATTE].
"The next generation platforms being acquired bring with them advanced capabilities and the ability to create effects across multiple domains.
"ATTE will enable the training, test and experimentation activities that need to occur to maximise the effectiveness of these capabilities in live, synthetic and blended environments.
"Virtual exercises, through the evolved Air Force synthetic environment, will be able to represent multi-domain contested, degraded and operationally limited environments to satisfy the needs of these next generation capabilities."
Defence Science and Technology Group continue to provide scientific and technical expertise in support of the current and future ATTE capability from the Joint Air Warfare Battle Lab at DSTG Fisherman's Bend.
A Defence spokesman said Raytheon Australia was contracted to provide the Air Warfare Centre Exercise Control capability, using the services of MilSkil, Nova Systems and Skildare Australia.
"This expert workforce exists to develop, integrate and control live and synthetic large-force employment exercises conducted by the Air Warfare Centre in support of the Air Commander's operational force generation requirements and the integrated fifth-generation force outlined in the Air Force 2027 Strategy."
.
.
.
.
.

.

---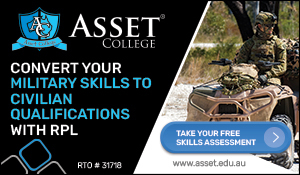 ...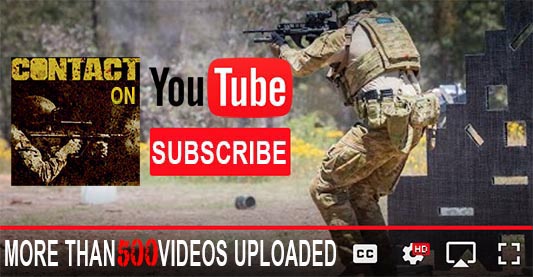 ---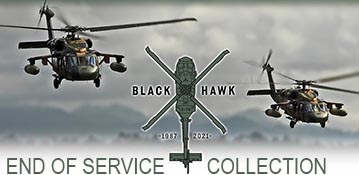 ...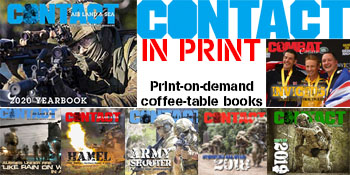 ---
.
.
Share the post "Exercise Virtual Pitch Black delivers complex training"
4744 Total Views
4 Views Today