Op Bushfire Assist – 5 February UPDATE

Updated at 9am 6 February 2020
CAPTION: Australian Defence Force and Republic of Fiji Military Forces personnel have contributed to the effort to reopen a 150km stretch of the Princes Highway (A1) between Cann River and the NSW border, which was closed due to severe bushfires in Victoria. Photo by Leading Seaman Kieren Whiteley.
RELATED STORIES: Operation Bushfire Assist 19-20
In trying to report on Operation Bushfire Assist accurately, Defence's official daily updates have become a serious point of frustration and concern for CONTACT, in an otherwise unprecedented and positive PR effort. Just some of the many issues that appear day after day are highlighted below [in grey].

About 5850* ADF personnel are supporting Operation Bushfire Assist

[down 250 on previous day]

Reserves: About 1500* [down 250 on previous day] [The number of Reserves now in the field is exactly half the peak total – yet there are no stories or updates to explain or educate or inform us as to which units have gone home or from what areas they have been withdrawn]
International military: About 300**
[*Defence continues to explain to those of us who don't understand their maths logic that…] "There is a temporary increase in numbers as part of the Reserve force transitions from compulsory to voluntary service" […despite the fact all numbers continue to fall. Regardless, CONTACT still hasn't figured out why a change in admin status would cause numbers to rise, unless individuals were being counted twice].


.

[** Defence reported the arrival of 38 Indonesian engineers on 3 February, but continues to report in their daily updates that the Indonesian contingent is both 40 in the NSW synopsis and 35 in the 'International support' synopsis below]
Victoria – Joint Task Force 646
Recent activity
ADF personnel handed over a catalogue of donated stores from RAAF Base East Sale to the Australian Red Cross to enable distribution of items, these personnel are postured to support distribution in conjunction with the Australian Red Cross.
Singapore Armed Forces CH-47 Chinooks distributed 12 bales of fodder to properties within the Gippsland region inaccessible by road.
ADF elements including Fijian and Papua New Guineans engineers, in conjunction with state and local authorities, opened the A1 highway to the NSW border to a category level allowing access to recovery services and residents.
Weather conditions have eased allowing the JTF to focus on recovery tasks. Teams remain prepared to respond to an emergency situation if weather conditions change. .
Teams continued to clear roads including Bonang Road, Combienbar Road and A1 Princes Highway. The A1 Highway between Orbost and Genoa has reopened.
ADF personnel continue Unmanned Aerial System (UAS) reconnaissance tasks in coastal areas of Gippsland to assess the conditions of public roads and tracks. A UAS supported the Orbost coordination centre to confirm suitability for route clearance operations around Cape Conran. This has now been confirmed suitable. Support was also provided to the assessment of roads in the Orbost area (Combienbar Road).
Planning continues for bridge restoration and access improvement at Buchan Cave Reserve.
The JTF continue route clearance and carcass disposal tasks in support of Towong Shire.
Teams are cleaning ash and debris around Nariel Valley (near Corryong) and supporting the Rotary volunteer fencing group near Corryong.
The JTF supported the Orbost Incident Coordination Centre to establish an evacuation centre, into which evacuees were received. Evacuees have returned home.
Fodder delivery to farms near Gelantipy, Victoria.
A reconnaissance has taken place of Riley's Ridge Complex to determine any ADF support requirements ahead of the Man From Snowy River Festival.
To date, the ADF has supported the return of 382 civilian evacuees to Mallacoota via Australian and Japanese C-130 Hercules and C-27J transport aircraft.
Ausnet has now connected their own bulk fuel storage facility within Mallacoota totalling some 36,000 litres. This will enable the generators there to run the town and outlying areas without ADF assistance. The ADF fuel capability is expected to withdraw from Mallacoota in coming days.
Local authorities have requested the ADF Primary Health Care Team remains in Mallacoota to support the Country Fire Authority (CFA) as conditions are expected to deteriorate. This support will continue for as long as needed.
Engineer support
JTF engineers (including from Papua New Guinea Defence Force and Fiji Military Force) continue to clear priority routes, and complete survey and assessment tasks on roads and tracks.​​​​​​.
Ongoing support
Carcass removal operations are ongoing, along with coordination and planning for a potential wildlife extraction task.
The JTF continues to support fodder drops in areas of need.
Teams are ccontinuing to provide catering, fuel supply and environmental health support at key areas at Bairnsdale, Orbost, Wangaratta, Corryong and Omeo.
Support is being provided to evacuee camps, one Department of Human Services (DHS) recovery centres and emergency service personnel.
Air support
Two Australian and two Singaporean CH-47 Chinooks are operating from RAAF Base East Sale to support firefighting operations and provide humanitarian assistance to remote and isolated communities. Other ADF aircraft are providing support as needed from around the country.
Health and pastoral support
Air Force is operating a medical facility at RAAF Base East Sale and providing pastoral care to support JTF operations. Each JTF is staffed with appropriately credentialed mental health professionals.
UAS support
A small unmanned aerial system (Wasp) is based at RAAF Base East Sale to conduct reconnaissance operations in support of JTF 646.
New South Wales and Australian Capital Territory – Joint Task Force 1110
Recent activity
Forty* engineers from the Indonesian National Armed Forces have completed induction and training activities with ADF elements at Holsworthy Barracks. These personnel will take over route clearance activities in the Colo Heights region in Greater Western Sydney.
[*Official press release said 38 – but, under "International support" below, Defence says 35 – three different 'official figures' for the same contingent]
The ADF is supporting emergency services to contain the Orroral Valley and Clear View bushfires near Canberra. This is JTF 1110's main effort following the declaration of a state of emergency in the territory. .
The Commanding Officer from Engineer Task Group is working in the ACT Emergency Services Agency (ESA) to coordinate engineering support.
Engineering, catering and base support to the Rural Fire Service (RFS) continues at HMAS Harman and the Australian Defence Force Academy (ADFA).
ADF helicopters supported operations and search and rescue capability within the ACT. Fire mapping was conducted in support of the NSW Rural Fire Service (RFS).
JTF engineers are clearing debris and fallen trees.
Engineers are supplying the Queanbeyan Rural Fire Service with a grader and 5000-litre water tanker to react to spot fires south of the city.
Fire-spotting support continues. Support from RAAF P-8A aircraft surveillance is achieving 24-hour fire mapping within the Namadgi National Park.
JTF engineers are supporting fire break tasks. This includes in the Namadgi National Park to support the ACT Department of Parks and Forestry.
Fire breaks are also being constructed to the immediate south of the Canberra suburb of Banks and near HMAS Harman.
ADF personnel continue Unmanned Aerial System (UAS) reconnaissance tasks to assess the conditions of public roads and tracks.
Established fire break in the vicinity of the of south Canberra. These fire breaks are executed in accordance with ACT Emergency Services Agency's intent to prepare and defend against Orroral Valley Fire.
An Air Force Stryker firefighting vehicle is in Canberra to provide overwatch of engineer plant operations to mitigate the risk of fires being ignited from sparks.
A Japanese Self-Defense Force C-130H Hercules aircraft continues to support the movement of emergency services personnel and equipment.
Aerial fire mapping was conducted by RAAF P-8A focusing on the Namadgi National Park and Nowra regions.
At Colo Heights, 38 trees posing a danger were removed along 6.5km of the Womerah Trail.
Around 3km of fire breaks were constructed near Jerra Creek.
Clearance of tracks within Bago State Forest is now complete with approximately 32km of tracks cleared.
Ten-thousand litres of water provided to RFS teams, about 90,000 litres delivered to date.
Tree felling tasks were conducting at Munderoo Road and Moody's Hill (Tumbarumba region) and the Tumbarumba Caravan Park.
Civil Military Co-operation (CIMIC) personnel assessed evacuation support requests in Bredbo.
Response teams are remaining prepared to support local authorities and evacuation centres in the Bega Valley and Eurobodalla over the next 24 hours in response to extreme fire conditions.
In Wauchope, teams constructed 2.8km of fencing and cleared debris from a 2.9km route.
The Joint Task Force has completed engineer support to a river crossing project to allow access for the Wytaliba community (near Glen Innes).
Military helicopters will continue to support fire mapping operations within the ACT while supporting NSW RFS from RAAF Base Richmond and Nowra.
JTF logistics personnel are providing bulk water in support of the ACT Emergency Services Agency (ESA) at Tharwa, as well as veterinarian support at Cooma.
*A water tanker is refilling other tankers in support of the Rural Fire Service near Peak View. A total of approximately 60,000 litres has been delivered in the past six days.
*Bulk fodder delivery is ongoing with 3000kg taken to Bombala.


.


[*As an example of our growing distrust in the information being 'updated' daily by Defence, the above two statements first appeared on 31 January and have been repeated every day since without change, despite being listed under 'recent activity'. There is a 'Concluded support' section in Defence's daily updates (which we don't reproduce, because it's too long) which these should probably have been moved to by now – or updated with fresh figures]

.

Joint Task Force continued track clearance task in Nambucca Valley, with a total of 1.7km of fencing cleared along the route.
Joint Task Force has assisted fencing work on five properties in the vicinity of Kempsey – eleven properties to date have had fencing and gates fixed.
Joint Task Force Engineers continue to clear roads in the vicinity of Colo Heights. Nine-kilometres of tracks have been cleared to date. Expected completion date is February 6.
The ADF continues to support civilian authorities following the Coulson C-130 Hercules Large Aerial Tanker accident near Adaminaby. JTF personnel are assisting authorities to secure the site.
Heavy transport and air dispatch experts attended reconnaissance of the C-130 crash site to assist with determining viability of removal.
The 5th Combat Service Support Battalion is transporting donated fodder to farmers in Bodalla.
Ongoing support
JTF personnel continue to assist civilian authorities with door knocking and evacuation support in directly threatened areas.
Bulk water continues to be delivered to Numeralla, near Cooma.
ADF veterinarian support is being provided to the Numeralla Koala Sanctuary in Cooma.
Civil Military Cooperation personnel are working in Tumut, Taree, Nowra, Cooma, Bombala, Bega, Richmond and Canberra.
ADF chaplains are operating in Bega, Cobargo, Cooma, Eden, Singleton, Tumbarumba, Batlow and Kiah. An ADF Aboriginal liaison officer is conducting community engagement and liaison with Aboriginal Land Councils within Eurobodalla.
Primary health care team support is being provided in Tumbarumba, Bega, Braidwood, Bucketty and at HMAS Albatross.
Route clearance continues in the Blue Mountains, Clarence Valley, Ilford, Wollemi, Wingecarribee and Nana Glen.
Route clearance in support of telecommunications companies is ongoing near Bega, Eden, Belowra, Yadbro, Nerrigundah and Deua River.
ADF personnel are supporting seven Services Australia recovery centres.
Navy support
HMAS Adelaide has returned to Sydney for refit and refurbishment, but remains on reduced notice to continue to provide support if required.
HMAS Choules was positioned off the NSW south coast near Moruya at the weekend to provide support to the area. A favourable change in weather conditions means the ship is now returning to its home port of Sydney. However, it remains ready to provide further assistance if required.
Air support
MRH90 Taipan, MH-60R Seahawk and EC-135 helicopters are conducting fire mapping, surveillance and search and rescue operations supporting the NSW Rural Fire Service.
South Australia and Tasmania  – Joint Task Force 1111
Recent activity
The JTF continues to monitor weather conditions and take preventative measures on Kangaroo Island and the Adelaide Hills due to high rainfall and possible risk of localised flooding.
Kangaroo Island
Engineer teams supported volunteer organisation Blaze Aid, conducted fire break remediation tasks and National Parks projects. Equipment maintenance and personnel administration activities were also conducted.
Engineers in Flinders Chase National Park have conducted assessed final tasks and continue with tree and route clearance.
JTF is providing support to the South Australian Country Fire Service in the Blue Gums complex to clear log piles which continue to smoulder and could reignite in the hot weather.
Engineer and general duty elements continue with clean up and fencing operations.
JTF engineers continue to produce drinking water as a priority at Penneshaw.
There is a focus on fatigue management of ADF personnel to make sure forces are sustained to provide continued support for local tasks.
Teams are undertaking chainsaw tasks, focusing on any outstanding requests for support.
ADF teams are supporting the State Emergency Service and National Parks with infrastructure repairs in Parndana and Vivonne Bay.
The JTF is helping local farmers to clear routes and boundary fences.
Adelaide Hills
Teams continue to assist with local infrastructure support, route clearance, clean water delivery and clean-up of fire damage.
Flash flooding has only had a minor impact on recovery efforts.
Bulk water and environmental health support to local communities is ongoing.
Tasmania
The emergency support force within Tasmania remains ready to support the Tasmanian Emergency Services and continues planning with key stakeholders.
Ongoing support
Recovery operations continue to clear roads, trees and debris, fix signposts and remove damaged fences.
The JTF continues to support civilian agencies on Kangaroo Island with catering and environmental health support.
ADF personnel continue to work with the Lobethal Recovery Centre, which is providing emergency relief and support to residents in the Adelaide Hills and Cudlee Creek areas.
JTF 1111 continues to support SA Water, SA Health, State Emergency Service, National Parks Service and Country Fire Service infrastructure.
An Australian Army catering detachment is helping to feed personnel conducting support tasks on Kangaroo Island.
The ADF is currently supporting two Services Australia recovery centres.
Air support
A P-8A Poseidon maritime patrol aircraft continues to conduct reconnaissance flights over fire-affected areas in NSW, Victoria and South Australia. This aircraft is operating from RAAF Base Edinburgh, South Australia.
International support
ADF efforts are supported by more than 330 international military personnel. This includes:
35* engineers from Indonesian National Armed Forces have arrived in Australia and are preparing to support operations in the Blue Mountains. [*3 fewer than the official press release and 5 fewer than the 'NSW synopsis' above]
99 Papua New Guinea Defence Force members – largely engineers – working with JTF 646
54 Republic of Fiji Military Force engineers working alongside ADF personnel in East Gippsland.
12** New Zealand Defence Force members. The third of three airlifts of New Zealand Defence Force personnel and NH-90 helicopters is scheduled to commence on February 6, which will see the entire New Zealand contingent returned home after the completion of tasks in support to the Australian bushfire emergency.
40 Republic of Singapore Air Force members and CH-47 Chinook helicopters have completed final tasking and will commence relocation to Oakey, Queensland in the next 24-48 hours.
71 Japan Self-Defense Force members.
10 United States Air Force members forming two cargo load teams operating from RAAF Bases Richmond and East Sale.
In addition:
The New Zealand Defence Force has previously provided C-130 and engineering support and is currently** providing three** NH-90 helicopters** [**despite dot-point 4 above saying that two have returned to New Zealand and the third is packed up ready to leave today (6 Feb)].
The Singapore Armed Forces has provided two CH-47 helicopters.
The Government of Japan has provided two C-130 Hercules aircraft.
.
.
.
.
.

.
.

.

---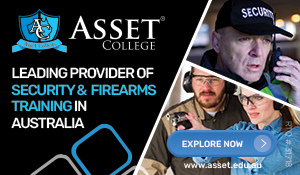 ...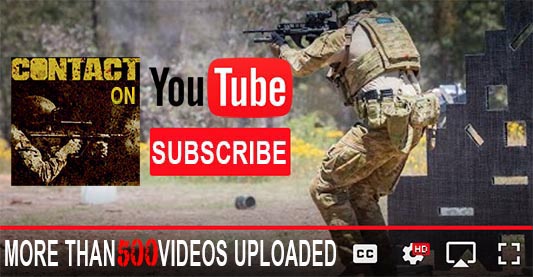 ---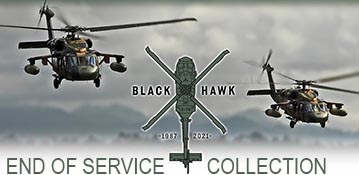 ...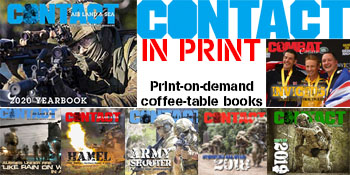 ---
.
.
3720 Total Views
2 Views Today