Op Bushfire Assist – 1 February UPDATE

Updated at 11am 2 February 2020
CAPTION: Gunner Scott Fressand, 20th Regiment, Royal Australian Artillery, prepares to launch a Wasp III drone. The aircraft is being used to monitor spot fires in the Tharwa, ACT, area in the early morning when helicopters are not operating. Integrated into the massive ACT Emergency Services Agency's intelligence collection capabilities, the small reconnaissance aircraft is fitted with an infrared video camera, ideal for looking at bushfires. Photo by Major Cameron Jamieson.
RELATED STORIES: Operation Bushfire Assist 19-20
About 6300 [down 300 on previous day] ADF personnel are supporting Operation Bushfire Assist.
There is a temporary increase* in numbers as part of the Reserve force transitions from compulsory to voluntary service.


[

* the numbers actually decreased on the previous day's figure

] [

besides which, how does a change in admin status affect the total number of bodies on the ground? – unless they count transitioning people twice!

]
Reserves: About 2200

[down 300 on previous day]

International military: About 340

[up 20 on previous day – 35 Indonesian engineers arriving 2 Feb]

Victoria – Joint Task Force 646
Recent activity
The JTF remains prepared for the extreme temperatures and fire threat over the weekend in support of civilian agencies in alpine and coastal regions. Liaison officers, engineers and health teams are ready to support regional incident coordination centres during the heightened fire danger.
ADF and civilian assets are ready to surge at short notice if required. Interaction with local agencies continues and contingency planning has occurred in preparation.
ADF teams delivered 28,000 litres of water to Club Terrace (north east of Orbost).
The JTF supported the Orbost Incident Coordination Centre to establish an evacuation centre, into which evacuees were received.
The JTF assisted in an evacuation of a small number of people from Marlo.
The JTF is supporting the Rotary volunteer fencing group.
Route clearance continues along the A1, Bonang and Combienbar Roads. This has resulted in some areas being opened for resident access around Orbost.
Working closely with the Victorian Police, the ADF has supported the return of 382 civilian evacuees to Mallacoota via Australian and Japanese C-130 Hercules and C-27J transport aircraft.
Ausnet has now connected their own bulk fuel storage facility within Mallacoota totalling 36,000 litres. This will enable the generators there to run the town and outlying areas without ADF assistance. The ADF fuel capability is expected to withdraw from Mallacoota in the coming days.
Local authorities have requested the ADF Primary Health Care Team remains in Mallacoota to support the Country Fire Authority as conditions are expected to deteriorate. This support will continue for as long as needed.
Engineer support
JTF engineers (including from Papua New Guinea Defence Force and Fiji Military Force) continue to clear priority routes and complete survey and assessment tasks on roads and tracks.
Ongoing activity
Carcass removal operations are ongoing, along with coordination and planning for a potential wildlife extraction task.
The JTF continues to support fodder drops in areas of need.
Teams are ccontinuing to provide catering, fuel supply and environmental health support at key areas at Bairnsdale, Orbost, Wangaratta, Corryong and Omeo.
Support is being provided to evacuee camps, six Services Australia recovery centres and emergency service personnel.
Air support
Two Australian and two Singaporean CH-47 Chinooks are operating from RAAF Base East Sale to support firefighting operations and provide humanitarian assistance to remote and isolated communities. Other ADF aircraft are providing support as needed from around the country.
Health and pastoral support
Air Force is operating a medical facility at RAAF Base East Sale and providing pastoral care to support JTF operations. Each JTF is staffed with appropriately credentialed mental health professionals.
UAS support
A small unmanned aerial system (Wasp) is based at RAAF Base East Sale to conduct reconnaissance operations in support of JTF 646.
New South Wales and Australian Capital Territory – Joint Task Force 1110
Recent activity
The ADF is supporting emergency services to contain the Orroral Valley and Clear View bushfires near Canberra. This is JTF 1110's main effort following the declaration of a state of emergency in the territory.
The Commanding Officer from Engineer Task Group is working within the ACT Emergency Services Agency to coordinate ongoing engineering support.
Engineering, catering and base support to the Rural Fire Service continues at HMAS Harman and the Australian Defence Force Academy.
JTF engineers are clearing debris and fallen trees at White Rock.
Engineers are providing support to the Rural Fire Service in Queanbeyan with a grader and 5000-litre water tanker to react to spot fires south of Queanbeyan.
Fire-spotting support continues, with an increase in night-time surveillance. Combined efforts with additional support from RAAF P-8A aircraft surveillance are achieving 24-hour fire mapping within the Namadgi National Park.
JTF engineers are supporting fire break tasks. This includes in the Namadgi National Park to support the ACT Department of Parks and Forestry.
Fire breaks are also being constructed to the immediate south of the Canberra suburb of Banks and near HMAS Harman, near Queanbeyan.
An Air Force Stryker firefighting vehicle is in Canberra to provide overwatch of engineer plant operations to mitigate the risk of fires being ignited from sparks.
ADF and New Zealand Defence Force helicopters are providing fire spotting and night mapping in the ACT and NSW as well as supporting movement of NSW Parks and Wildlife Service personnel.
JTF logistics personnel are preparing to provide bulk water in support of the ACT Emergency Services Agency at Tharwa, as well as veterinarian support at Cooma.
 A water tanker is refilling other tankers in support of the Rural Fire Service near Peak View. A total of approximately 60,000 litres has been delivered in the past six days.
Bulk fodder delivery is ongoing with 3000kgs taken to Bombala.
ADF engineers cleared the route to a key Bega telecommunications site allowing the contractor to commence repair work.
After five days of work, the JTF completed fence repairs and replacement at Big Yengo House in the Yengo National Park, Hunter region.
The ADF continues to support civilian authorities following the Coulson C-130 Hercules Large Aerial Tanker accident near Adaminaby. JTF personnel are assisting authorities to secure the site.
The 5th Combat Service Support Battalion is transporting donated fodder to farmers in Bodalla.
Ongoing support
JTF personnel continue to assist civilian authorities with door knocking and evacuation support in directly threatened areas.
Bulk water continues to be delivered to Numeralla, near Cooma.
ADF veterinarian support is being provided to the Numeralla Koala Sanctuary in Cooma.
Civil Military Cooperation personnel are working in Tumut, Taree, Nowra, Cooma, Bombala, Bega, Richmond and Canberra.
ADF chaplains are operating in Bega, Cobargo, Cooma, Eden, Singleton, Tumbarumba, Batlow and Kiah. An ADF Aboriginal liaison officer is conducting community engagement and liaison with Aboriginal Land Councils within Eurobodalla.
Primary health care team support is being provided in Tumbarumba, Bega, Braidwood, Bucketty and at HMAS Albatross.
Route clearance continues in the Blue Mountains, Clarence Valley, Ilford, Wollemi, Wingecarribee and Nana Glen.
Route clearance in support of telecommunications companies is ongoing near Bega, Eden, Belowra, Yadbro, Nerrigundah and Deua River.
ADF personnel are supporting seven Services Australia recovery centres.
Navy support
HMAS Adelaide has returned to Sydney for refit and refurbishment, but remains on reduced notice to continue to provide support if required.
HMAS Choules is currently positioned off the NSW south coast near Moruya and is providing support as required.
Air support
MRH90 Taipan, MH-60R Seahawk and EC-135 helicopters are conducting fire mapping, surveillance and search and rescue operations supporting the NSW Rural Fire Service.
A Wasp small unmanned aerial system is being used in the ACT to monitor bushfires near Tharwa. This video screenshot is typical of Wasp imagery product —>
South Australia and Tasmania  – Joint Task Force 1111
Recent activity
The JTF continues to monitor weather conditions and take preventative measures on Kangaroo Island and the Adelaide Hills due to high rainfall and possible risk of localised flooding.
Kangaroo Island
Due to favourable weather conditions, engineer plant equipment is being redirected to support volunteer organisation Blaze Aid.
Fire break remediation and national parks projects are also being supported.
Engineers in Flinders Chase National Park have conducted assessed final tasks and continue with tree and route clearance.
JTF is providing support to the South Australian Country Fire Service in the Blue Gums complex (Kangaroo Island) to clear log piles which continue to smoulder and could re-ignite in the hot weather.
JTF engineers continue to produce drinking water as a priority at Penneshaw.
There is a focus on fatigue management of ADF personnel to make sure forces are sustained to provide continued support for local tasks.
Teams are undertaking chainsaw tasks, focusing on any outstanding requests for support.
ADF teams are supporting the State Emergency Service and National Parks with infrastructure repairs in Parndana and Vivonne Bay.
The JTF is helping local farmers to clear routes and boundary fences.
Adelaide Hills
Teams continue to assist with local infrastructure support, route clearance, clean water delivery and clean-up of fire damage.
Flash flooding has only had a minor impact on recovery efforts.
Bulk water and environmental health support to local communities is ongoing.
Tasmania
The emergency support force within Tasmania remains ready to support the Tasmanian Emergency Services and continues planning with key stakeholders.
Ongoing support
Recovery operations continue to clear roads, trees and debris, fix signposts and remove damaged fences.
The JTF continues to support civilian agencies on Kangaroo Island with catering and environmental health support.
ADF personnel continue to work with the Lobethal Recovery Centre, which is providing emergency relief and support to residents in the Adelaide Hills and Cudlee Creek areas.
JTF 1111 continues to support SA Water, SA Health, State Emergency Service, National Parks Service and Country Fire Service infrastructure.
An Australian Army catering detachment is helping to feed personnel conducting support tasks on Kangaroo Island.
The ADF is currently supporting two Services Australia recovery centres.
Air support
A P-8A Poseidon maritime patrol aircraft continues to conduct reconnaissance flights over fire-affected areas in NSW, Victoria and South Australia. This aircraft is operating from RAAF Base Edinburgh, South Australia.
International support
ADF efforts are supported by more than 340 international military personnel. This includes:
35 engineers from Indonesian National Armed Forces, will arrive in Australia today, February 2.
99 Papua New Guinea Defence Force members – largely engineers – working with JTF 646
54 Republic of Fiji Military Force engineers working alongside ADF personnel in East Gippsland.
45 New Zealand Defence Force members.
40 Republic of Singapore Air Force members.
71 Japan Self-Defense Force members.
10 United States Air Force members forming two cargo load teams operating from RAAF Bases Richmond and East Sale.
In addition:
The New Zealand Defence Force has previously provided C-130 and engineering support, and is currently providing three NH-90 helicopters.
The Singapore Armed Forces has provided two CH-47 helicopters.
The Government of Japan has provided two C-130 Hercules aircraft.
Defence base support
RAAF Base East Sale is supporting Defence aircraft providing emergency response.
RAAF Base Richmond and RAAF Base Edinburgh are providing airbase access and support for Large Air Tanker and spotter aircraft.
RAAF Base Wagga is providing refuelling support.
HMAS Albatross is providing accommodation and meals for RFS personnel.
Marrangaroo Training Area has been made available for RFS operations.
.
.
.
.
.

.
.

.

---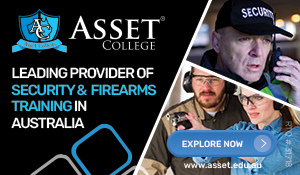 ...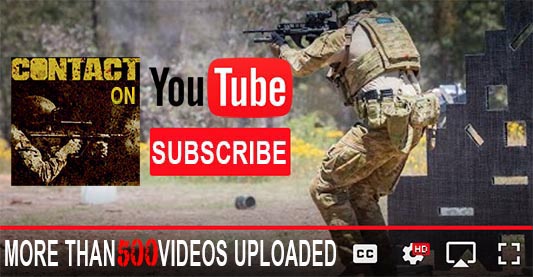 ---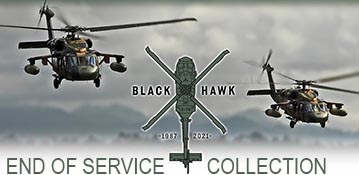 ...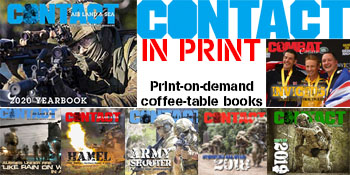 ---
.
.
3200 Total Views
2 Views Today