Cessna Skyhawk Air Experience, Part 4

Late last year, Air Force Cadets from Adelaide's northern squadrons had the opportunity to enjoy a Cadet Air Experience (CAE) flight from Gawler airfield.
CAPTION: CSGT Chevvy Dolan (608 Squadron, AAFC) prepares for an air experience flight from Gawler Airfield in a Cessna Skyhawk C172-S operated by Adelaide Biplanes.
The activity was arranged by No 906 Aviation Training Squadron, using Cessna Skyhawk aircraft operated by Adelaide Biplanes.
Among the participants was Cadet Sergeant Chevvy Dolan from No 608 (Town of Gawler) Squadron.
CSGT Dolan has been a member of the AAFC for two years, and last year completed Year 9 in school.

CSGT Dolan is a Silver Award participant in the Duke of Edinburgh's International Awards.
During 2019, and continuing this year, CSGT Dolan has been the Cadet Squadron Warrant Officer of 608 Squadron.
For the CAE, cadets flew in two VH-registered, conventional tricycle configuration, trainers – including an 'S' model Cessna Skyhawk C172.
This is a 2006 IFR (instrument flight rules) model, equipped with Garmin 1000 and modern avionics, designed to introduce recreational pilots to the world of general aviation in time-honoured fashion.
According to the Adelaide Biplanes website: "The S model aircraft boasts cruise speeds in excess of 110 knots, it has 180 horsepower and with 200 litres fuel capacity giving an endurance of up to five hours".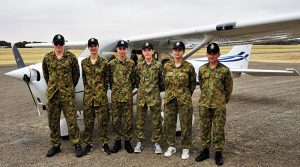 CSGT Dolan told the Public Affairs Officer for Aviation Operations Wing, Flying Officer (AAFC) Paul Rosenzweig, that he thoroughly enjoys the ceremonial aspects of life in the AAFC, but he really just wants to fly.
His intention is to serve in the RAAF like his grandfather Sergeant Kenneth Dolan, an armament fitter who served in the Air Force for 22 years.
Sergeant Dolan was also a qualified IED (improvised explosive device) instructor and EOD (explosive ordnance disposal) technician.
Kenneth Dolan joined the Royal Australian Air Force in 1966 and served with No 481 Squadron and No 76 Squadron at RAAF Williamtown.
During this period he served overseas at RAAF Butterworth with No 77 Squadron, which was responsible for regional air defence during the Indonesian Confrontation with Malaysia.
He then had postings with No 11 Squadron and No 492 Squadron at RAAF Edinburgh, and was promoted to corporal in 1976.
From 1979 to 1984 he was an instructor at the RAAF School of Technical Training at RAAF Base Wagga Wagga, and was promoted to sergeant in 1981.
His final postings were with No 481 Squadron (1984-86) and No 2 Operation Conversion Unit, until retiring in 1988.
Cadet Sergeant Dolan, reflecting on this flying opportunity, said: "During this experience, my mindset definitely changed on the aspect of flying. I have never thought flying would be such an amazing experience and opportunity, however this activity definitely changed my thoughts. I highly recommend to all cadets or anyone that has the opportunity to be in an Air Experience Flight, to definitely take it as it's a once-in-a-lifetime opportunity."
He noted that his grandfather had also been given an opportunity to fly.
While Sergeant Dolan was with 2OCU, he flew in the first McDonnell Douglas F/A-18B Hornet fighter delivered to Australia.
The first 14 aircraft were all allocated to 2OCU to permit Hornet instructor training.
CSGT Dolan said he will be looking to pursue further opportunities to fly: "Being in the air, flying, is more than a hobby and sport; flying is pure desire and passion which definitely fills a lifetime experience".
.
.
.
.
.

.
.

.

---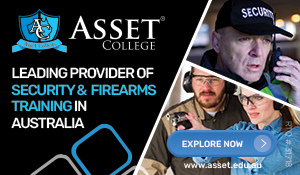 ...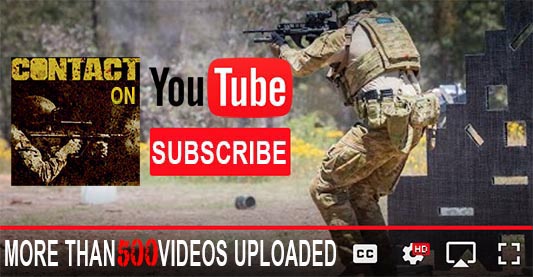 ---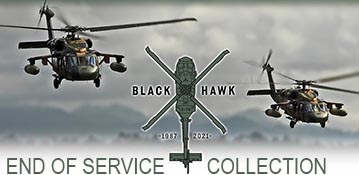 ...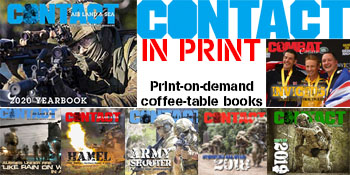 ---
.
.
2222 Total Views
1 Views Today