Diamonds in the sky – more DA40 solo pilots

During the recent September-October school holidays, a select group of Air Force Cadets took to the skies in the new Diamond DA40 NG training aircraft – with nine of them achieving solo status.
CAPTION: CSGT Sam Davis (403 Squadron, Beaconsfield) is congratulated by his instructor, FLTLT(AAFC) Cathy Hobson, following his first solo flight in the Diamond DA40 NG on Friday 4 October. Photo by SQNLDR (AAFC) Scott Wiggins.
During World War 2, the RAAF had established twelve Elementary Flying Training Schools (EFTS) to meet the rapid demand for pilots in an expanding wartime air force.
Some seven decades later, the Elementary Flying Training School has again been established – operated at RAAF Point Cook by the Australian Air Force Cadets, with support from the RAAF.
Ten trainees recently took to the skies in the new Diamond DA40 NG light aircraft, leased for exclusive use by Australian Air Force Cadets. The DA40 NG features modern avionics and a turbocharged jet-fuel piston engine, with contemporary navigation and flight control systems.

One of the Cadets to achieve solo status was Cadet Sergeant Archie Gaffney from No 402 Squadron (Watsonia, Victoria – 'Second to none').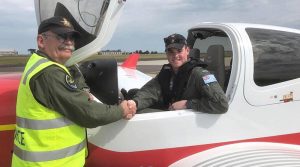 In his parent squadron, CSGT Gaffney is a flight commander for Hornet Flight; he holds the Individual Proficiency Badge and is a Bronze Award participant in the Duke of Edinburgh's International Award.
CSGT Gaffney proudly wears the AAFC uniform to honour the Great War service of his great-great-uncle Lance Corporal Amos Turner, who deployed to France during World War I: Turner was awarded the Military Medal for bravery while serving with the 53rd Australian Infantry Battalion AIF – for "coolness and daring in working his Lewis Gun" during an attack until he was severely wounded and had to be evacuated.
CSGT Gaffney spoke to the Public Affairs & Communication Officer for Aviation Operations Wing AAFC, Flying Officer (AAFC) Paul Rosenzweig, about his impressions of flying solo.
Of his experience of flying the Diamond, CSGT Gaffney said: "It was so amazing, the aircraft performed so well and was very comfortable. It was slightly overwhelming with everything that was in the cockpit, but it very quickly became familiar, it definitely lived up to what I had heard about it".
It was quite a step up apparently from a pilot experience flight in a Piper Warrior he had undertaken during his recruit training course.
Of flying solo, he said: "At first when SQNLDR Presneill got out of the plane it felt a bit weird and I was somewhat nervous, but after starting all my checks everything felt routine and it was all good after that. When flying solo the plane felt so much lighter and like a whole different experience, it was something I will never forget!"
CSGT Gaffney reflected on what his service in the AAFC has taught him: "The AAFC has taught me a lot of discipline and to keep trying your hardest, and to not give up".
Congratulations to CSGT Gaffney and this newest batch of DA40 Pilots.
.
.
.
.
.

.

---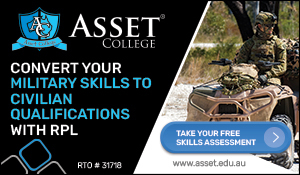 ...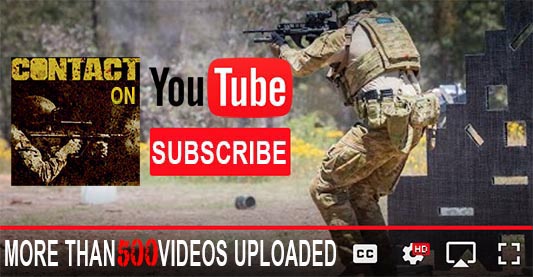 ---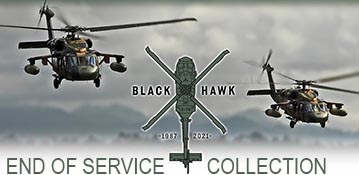 ...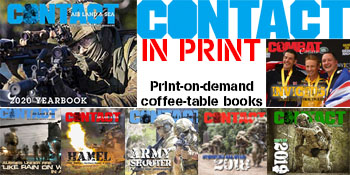 ---
.
.
4220 Total Views
2 Views Today