Bomber Command memorial service in Adelaide – Part 1
Share the post "Bomber Command memorial service in Adelaide – Part 1"

AAFC Cadets support the RAAF Association (SA)
On Sunday 4 June, the RAAF Association (SA Division) held its annual Air Force Memorials and Bomber Command Service at Torrens Parade Ground in Adelaide, with No 6 Wing AAFC, as the official custodian of the Adelaide Air Force Memorials, providing a Catafalque Party and Honour Guard.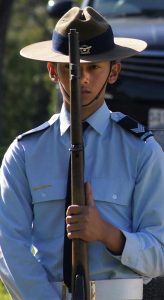 CAPTIONS: (above and right) Catafalque Party member Cadet Sergeant Christian Custodio from No 605 Squadron during the RAAF Association (SA) Bomber Command Service. Photos by Pilot Officer (AAFC) Paul Rosenzweig.
This was primarily a Bomber Command 75th Anniversary Commemorative Service. Some 10,000 Australian airmen served with Bomber Command – of these, 3486 were killed in action, representing about 20% of Australia's combat deaths during the war – making the bombing campaign against Germany and Italy Australia's costliest combat action of World War 2.
One of the Air Force Cadets in the Catafalque Party was Cadet Sergeant Christian Custodio from No 605 (City of Onkaparinga) Squadron, of Filipino descent.
Very few people would realise that there were Filipino-Australians serving in the Australian forces during WW2.

In fact, eight Filipinos are now known to have volunteered for service with the AIF during the Great War – the sons of three Filipino pearl and shell divers in Darwin.
Of these, two were wounded, one was decorated for bravery with the Military Medal, and two were killed in action.
Eighteen Filipino-Australians volunteered during WW2, one served in Korea, two during Confrontation and four in the Vietnam War.
During WW2, Flying Officer Michael Perez was perhaps the only Filipino to serve with Bomber Command.
Miguel Louis Perez was born in Darwin on 19 August 1924 to Rafael Perez from Spain and his Filipino-Australian wife Mary, the daughter of pearl diver Rafael Ponce (1859-1928). Four grandsons of Rafael Ponce served during WW2, the sons of his daughter Mary Perez: Leading Aircraftman Juan (John) Perez (1921-2017) and Flying Officer Miguel Louis Perez (1924-1945) in the RAAF, and Sergeant Joseph (Joe) Perez (1922-2002) and Private Francisco Augustine (Frank) Perez (1927-1999) in the Australian Imperial Force.
Miguel enlisted as 'Michael Perez' in Sydney on 7 November 1942. He qualified as an Airman Pilot (Sergeant) in 1943, and was commissioned as an Acting Flying Officer on 25 October 1944. He was a pilot with No. 207 Squadron (Bomber Command) at RAF Spilsby in Lincolnshire, England.
He was the Australian captain of an Avro Lancaster Mk III long-range bomber, with six RAF crew members, for three operational bombing sorties over Europe as part of Operation 'Pointblank' (the Allied Combined Bomber Offensive against Germany) – on 7 December 1944 (Munich), 1 January 1945 (Dortmund) and 5 January (Royan).
On 6 January 1945, Flying Officer Perez was killed in action during his fourth mission, as captain of Lancaster 'EM-F', serial number 'NE168', during a night mission over Houffalize, Belgium to attack German supply routes in the Belgian Ardennes. He was aged 20.
It was not until 1948 that six bodies were recovered – in the woods near Houffalize, near the border with Luxembourg (one of the RAF Air Gunners survived the crash and was taken prisoner). They were buried on a nearby farm. In the investigations conducted in early 1949, only three of the crew could be positively identified. The remains of Michael Perez and two others were buried in a collective grave in the Houffalize Municipal Cemetery, but each with an individual headstone erected by the Commonwealth War Graves Commission.
Miguel Perez is honoured on the Roll of Honour at the Australian War Memorial in Canberra and on a plaque on the Darwin Cenotaph. In addition, 'Perez Street' in the Darwin suburb of Wanguri was registered on 7 April 1971 in his memory.
Pilot Officer (AAFC) Paul Rosenzweig, 6 Wing Public Affairs & Communication Officer, said "It was fitting that a Filipino Air Force Cadet could help honour the sacrifice of the Filipino-Australian pilot Miguel Perez, particularly at a time when we are marking the 70th anniversary of the establishment of bilateral diplomatic relations between the Philippines and Australia".
Lest we Forget

.
.

.


.
+ + +
.


.
.
.
.

.

---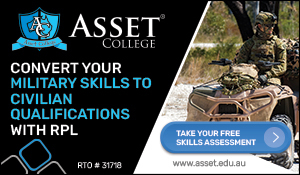 ...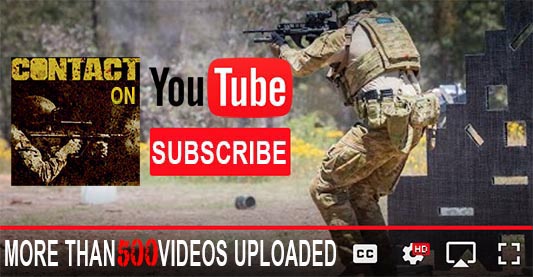 ---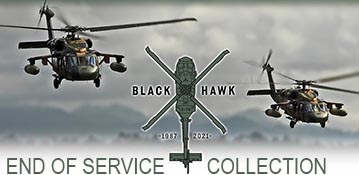 ...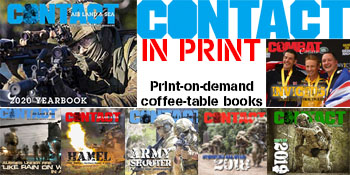 ---
.
.
Share the post "Bomber Command memorial service in Adelaide – Part 1"
9541 Total Views
4 Views Today