Father and daughter proud to serve on same operation
Share the post "Father and daughter proud to serve on same operation"

The ongoing bushfire recovery effort in Australia's south-east has seen one young Navy sailor at sea serving on the same operation as her Army-sergeant father ashore.
CAPTION: Able Seaman Georgia Parsons prepares food in the galley aboard HMAS Adelaide during Operation Bushfire Assist 19-20. Photo by Able Seaman Thomas Sawtell. Story by Lieutenant Ryan Zerbe.
RELATED STORIES: Operation Bushfire Assist 19-20
Able Seaman Maritime Logistics – Chef Georgia Parsons and her dad, Sergeant Frank Parsons, of Hastings in Victoria, are two of more than 6000 Australian Defence Force personnel now contributing to Operation Bushfire Assist 19-20 across multiple states.
Able Seaman Parsons was recalled from leave to sail in HMAS Adelaide on 4 January to support communities on the New South Wales south coast, with Sergeant Parsons – a reservist with the Army's 2nd Force Support Battalion, 15 Force Support Squadron – receiving the call to respond to the emergency situation at Mallacoota in Victoria the same day.

With Adelaide carrying a considerable embarked force to assist in recovery efforts, Able Seaman Parsons has worked long days helping provide meals to more than 450 personnel and preparing meal packs for those going ashore.
Able Seaman Parsons, who joined the Navy just two years ago, said they had 20 Navy and Army chefs on HMAS Adelaide working day and night in the galley to feed everyone, but they were expecting to be busy when they got the call, so were well prepared.
"This is the biggest thing I've been a part of since I joined the Navy and it feels good to be able to help – and, I know Dad is keen to support too," she said.
"Dad and I received the call to go around the same time and it's great to be a part of this operation together, even if we are in different places."
While Able Seaman Parsons has squarely focussed her efforts in the maritime space, Sergeant Parsons also got time at sea during Operation Bushfire Assist, aboard HMAS Choules, when it evacuated more than 1400 people from Mallacoota and provided crucial logistics support to the town.
Sergeant Parsons is responsible for an Army all-terrain fuel tanker, which has been providing a vital flow of fuel while road access has been cut off.
"We've been transporting fuel into Mallacoota since [early January] from Choules' on-board fuel tanks, being delivered by landing craft or aircraft," Sergeant Parsons said.
"The fuel has been used to keep vehicles, heavy machinery and generators running.
"Fortunately, fuel has been delivered by road under escort in recent days, but for a while we were putting in long days to provide that critical lifeline.
"The appreciation [expressed by] the township has felt really good."
For Sergeant Parsons, a reservist for more than 30 years who normally works for Telstra at HMAS Cerberus, Operation Bushfire Assist is the first time he has been able to share a military experience with his daughter.
"There is an awesome feeling in having someone else in the family who understands what it's like to deploy," he said.
"Georgia has spent her life seeing me deploy and it's good that we can share this experience now.
"I'm extremely proud of her."
.
.
.
.
.

.

---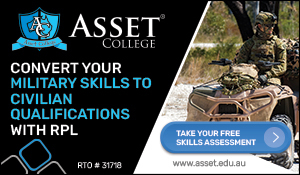 ...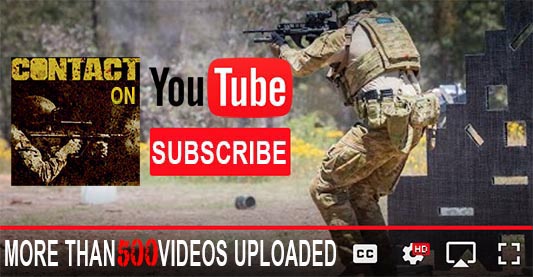 ---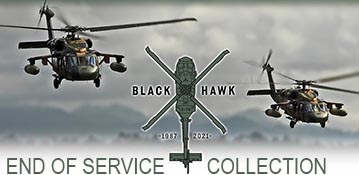 ...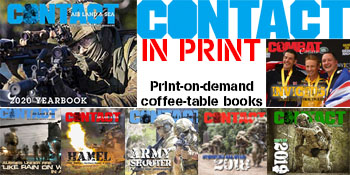 ---
.
.
Share the post "Father and daughter proud to serve on same operation"
1373 Total Views
1 Views Today