Enough to feed an army – of firefighters

The saying 'an army marches on its stomach' also applies to emergency services workers on the frontline of Victoria's bushfire response, with their supplies being bolstered by donations from Foodbank Victoria, Coca-Cola and Coles.
CAPTION: Soldiers from 15 Force Support Squadron load pallets of water at the Foodbank Victoria warehouse in Melbourne. Photo and story by Corporal Sebastian Beurich.
RELATED STORIES: Operation Bushfire Assist 19-20
17 Sustainment Brigade's 15 Force Support Squadron (15 FSS) stepped up to help Foodbank Victoria, the state's official emergency food and water supplier, when they needed 80 pallets of water and 40 pallets of mixed food hampers moved into RAAF Base East Sale on January 4.
Likewise, when 40 pallets of water, donated by Coca-Cola and Coles, arrived at the same base, 4 Brigade's 4th Combat Service Support Team helped to unload the stores and move some of them to where they were needed.

CEO Foodbank Victoria Mr Dave McNamara said the transport, which supplemented their own fleet, was essential to ensure the firefighters were able to continue their vital work.
"This support is absolutely critical as it's likely the first shipments of food and water some of these communities have seen," he said.
"We've shipped over 3000kg of mixed grocery hampers and more than 40 pallets of water forward, as well as snack packs for the firefighters.
"It's been a real team effort and we're incredibly grateful for the military's assistance."
Foodbank's supplies were first distributed to Bairnsdale Racecourse Relief and Recovery Centre on January 1, followed by 650 hampers delivered by civilian tender to Mallacoota on the 2nd.
An additional 1000 hampers and six pallets of water were delivered to Bairnsdale on January 8, for delivery into remote and isolated communities by Army helicopters.
Corporal Colin Smith, a 15 FSS driver, said the task was good for his younger soldiers to not only gain driving experience, but an appreciation of the wide range of tasks they could be called upon for.
Some of the pallets of food and water his team helped deliver to RAAF Base East Sale went straight to the flight line to provide immediate relief.
"It was really satisfying to be able to help the country in their time of need," he said.
"Supporting Australians is what we do as a military."
Ex-Infantryman Phil Hayes-St Clair arranged the donation of almost 40,000 bottles of water from Coca-Cola, delivered to both East Sale and NSW's Holsworthy, as well as an additional 20 pallets from Coles.
"Just like every other Australian I was sitting there watching the response to the bushfires and feeling helpless," he said.
"So rather then sit around unable to help, I reached out to some of my networks and ended up talking to Alison Watkins, CEO of Coca-Cola Australia.
"She and her team were amazing.
"I think the speed at which this happened surprised a few people, but I've had plenty of people reach out to pass on their thanks."
Foodbank Victoria has prepared an additional 3000 food hampers and about 100 pallets of bottled water to move forward into fire-affected areas over the coming weeks.
Each hamper is able to feed a family of four for up to a week.
.
.
.
.
.

.
.

.

---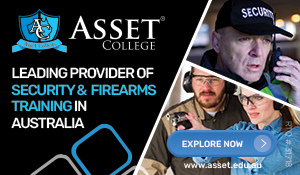 ...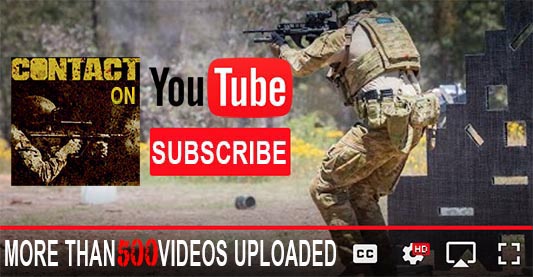 ---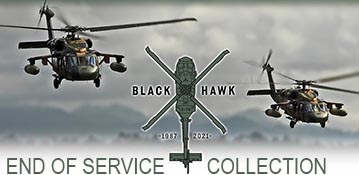 ...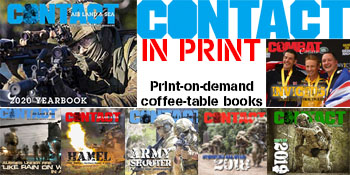 ---
.
.
3737 Total Views
4 Views Today