Veterans card/lapel pin/covenant officially launched
Share the post "Veterans card/lapel pin/covenant officially launched"

The long-awaited and much talked about Veteran Card, lapel pin and covenant were officially launched last Sunday and will soon be distributed to all DVA-registered veterans as a practical demonstration of respect and recognition for their service.
CAPTION: Scenes from the official launch of the Veterans' Covenant package, in Canberra.
Minister for Veterans and Defence Personnel Darren Chester officially launched the Veteran Card, which gives Australian business owners the opportunity to practically demonstrate thanks and respect for those who have served Australia in military uniform.
"Australian Defence Force veterans will be able to access thousands of special discounts as businesses across the nation say 'thank you for your service'," Mr Chester said.
Prime Minister Scott Morrison said Australians had a great deal of respect for those who served our nation in the uniforms of the Navy, Army and Air Force and, through the Veteran Card, veterans would have access to more than 10,000 offers from around 500 businesses, both over the counter and online.

"Much like the lapel pin gives everyday Australians the opportunity to recognise veterans and thank them for their service, the offers available through the veteran card allow the business community to show its thanks," Mr Morrison said.
"The broader recognition package, which includes the Veterans Covenant, the lapel pin and card is a way each and every one of us, including the business community, can say to our veterans 'thank you for your service'."
More than 33,000 veterans and reservists have already applied and will begin receiving their covenant packs in coming days.
Mr Chester will launch the card at Pushys in Fyshwick this morning along with representatives from other participating businesses and Australian Partners of Defence – APOD – which is partnering with the Department of Veterans' Affairs to connect clients with the business community.
"Bringing corporate Australia on board will be a tangible benefit to the veteran community, with the card providing access to services and benefits for eligible veterans," Mr Chester said.
"We are proud to be partnering with APOD — an organisation founded and run by veteran families for veteran families — to ensure veterans can easily find local businesses in their area that are showing that respect and recognition of their service.
"There are a wide range of businesses already participating, from retailers with hundreds of outlets Australia-wide through to veteran-owned and operated small businesses [including CONTACT, which received more than 400 new subscribers in the first two days, via its APOD listing, which is 'TRENDING' on the APOD web site].
"There is no set criteria for how businesses choose to show that respect and recognition, but I have no doubt we will see the numbers grow with more businesses supporting the covenant and veterans and their families have made.
"I encourage all businesses to get on board with the Australian Defence Veterans' Covenant and show their respect and recognition for those who have served to defend our nation."
.
.
.
.
.

.

---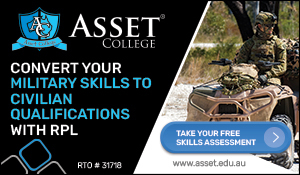 ...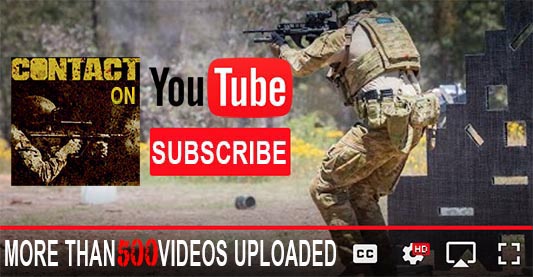 ---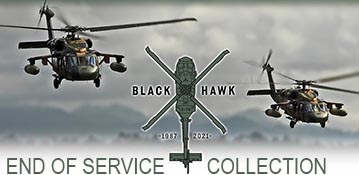 ...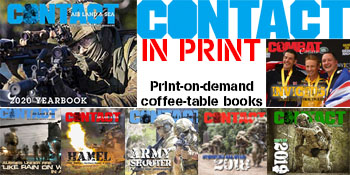 ---
.
.
Share the post "Veterans card/lapel pin/covenant officially launched"
7105 Total Views
2 Views Today