My personal anguish over DVA-funded mental health treatment
Share the post "My personal anguish over DVA-funded mental health treatment"

I have mental-health issues.
I don't believe I have PTSD – and I'm definitely not suicidal.
My issues are minor – in my opinion – though getting worse (mainly because of "the trouble with DVA").
Obviously, I don't know exactly what my issues are. If I did I probably wouldn't need professional help.
But they do keep me awake at night. Last night, for example, I went to bed early because I was so tired from two very late nights recently (issue in itself) – but woke, with a start, about 1.30am, lay there thinking for hours, got up and made hot chocolate, then tried again. Unsuccessfully.

Now, as the sky turns red before the sun gets out of bed, I'm back at my computer. But I can't concentrate on work. I have to write this.
My wife knows I have issues. She occasionally yells – "WHAT THE HELL IS WRONG WITH YOU" – mainly because I also have partial hearing loss and might not otherwise hear her 😉
My GP knows I have issues. She once said, in a sentence that had about 400 words too many in it because she was trying to get around to the point as diplomatically as she could that maybe some of my medical symptoms were just manifestly indicative of something holistically underlying………
…….she gave me a referral to a psychiatrist.
And that's when my (continuing and growing) anguish with DVA's funding of mental health began. I wrote this editorial on a similarly fine, sleepless early morning.
For all the reasons outlined in that editorial, I eventually visited a psychiatrist willing to take me on as a DVA-funded client, six months after getting the GP referral.
Session one was a typical getting-to-know-you Q&A.
Session two, my wife also attended, and confirmed that, while I am not barking mad, nor violent, nor an alcoholic (despite her 'reservations' re the quantity and frequency of my consumption of expensive Irish whiskey) – "something isn't right in his head – and he won't talk about his feelings".
After she left the room, the psychiatrist told me
a) "You don't have PTSD" and,
b) "while you may, if you wish, check in with me for one more follow-up session in six months or so, I don't think I can do any more for you".
I accepted that, left his office and didn't go back (though I might yet – if only to biff his nose).
When I told my GP what the psychiatrist said, she thought it very strange.
On a subsequent visit, my GP showed me the letter she received from the psychiatrist, which was a lot more more detailed and less straightforward – but no less dismissive and final than the words he said to me.
I've thought about his 'diagnosis' many times since – including at O-dark-hundred this morning.
To be clear – I never thought or believed I had PTSD [see update below] and, I was happy to hear an official diagnosis confirming it.
But, I know I still have mental-health issues. My wife still knows it. My GP still thinks it.
And, now [see update below] I have a contrary opinion – which makes the first guy's 'diagnosis' even harder to swallow.
But, getting back to the first guy – what does "I don't think I can do any more for you" actually mean?
Lying in bed this morning, the 'real answer' came to me – which obviously makes it true and 'the only possible explanation'.
While the psychiatrist actually said out loud, "I don't think I can do any more for you" – he failed to add what was probably in his head – "because, if it isn't PTSD or 'serious', then I'm not happy to continue seeing you on a DVA ticket".
That's the only logical conclusion I can come up with and, short of going back for that third visit to ask, I can only surmise.
But here's my supporting logic – if I think I have mental health issues and my wife and my GP both agree [and my new shrink actually diagnosed it], what is the likelihood any other psychiatrist could conclude conclusively "you're all wrong" after just two sessions.
Of course, he didn't say we were wrong – he only said (and not in these words exactly) 'please don't come back' – and the only reason I can think of for that is because either he wasn't being adequately paid by DVA (as explained in my earlier editorial) or he was more sympathetic to DVA than his patient.
But, I don't really blame that doctor. I blame DVA (government) for freezing their schedule of fees in 2012.
But, no matter who is to 'blame', I [didn't at time of initially writing this] have a diagnosis – much less any treatment.
DVA says I'm entitled to receive treatment for any mental health condition and they will cover 'all costs'.
What DVA doesn't say – anywhere – is that not all doctors are willing to accept DVA-funded patients.
And now, it seems to me – with no proof whatsoever – that some doctors who do take on DVA-funded clients are only willing to continue seeing them if they're 'serious'.
[For quite a while] I was in a twilight zone between no diagnosis, no treating specialist – and no sleep last night.
UPDATE (March 2020): What was effectively my third psychiatrist in two years since asking for help has now given me an official diagnosis. But because I'm in the early stages of a DVA claim through an advocate – and because I haven't told me Mammy – I won't give too much away here. Suffice to say, I am 'happy' with current progress and treatment.
RELATED STORIES:
.
.
.
.
.

.
.

.

---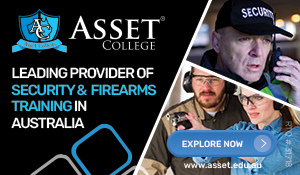 ...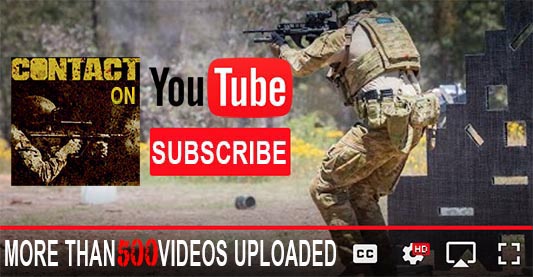 ---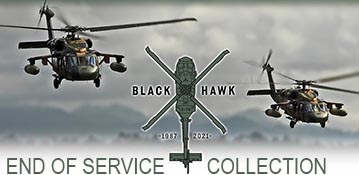 ...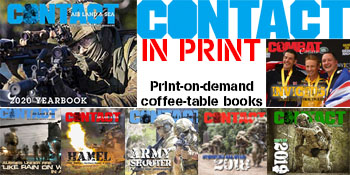 ---
.
.
Share the post "My personal anguish over DVA-funded mental health treatment"
9102 Total Views
4 Views Today