DA40 Pilot Profile – Cadet Warrant Officer Artyom Keddie
Share the post "DA40 Pilot Profile – Cadet Warrant Officer Artyom Keddie"

Artyom Keddie from Tasmania has had a particularly special double-achievement year so far.
CAPTION: CWOFF Artyom Keddie is congratulated by Squadron Leader (AAFC) Scott Wiggins, Staff Officer Operations with Aviation Operations Wing, following his first solo powered flight in the new DA40 NG on 18 April 2019.
Firstly, then Cadet Flight Sergeant Keddie attended the 2019 Promotion Courses conducted by No 6 Wing at RAAF Edinburgh in South Australia, and underwent training and assessment to qualify for eligibility to be promoted to Cadet Warrant Officer.
These full-time, intensive leadership training courses give Cadets skills in leadership and decision-making, initiative, self-discipline, time-management, public speaking, management and administration, and operational planning.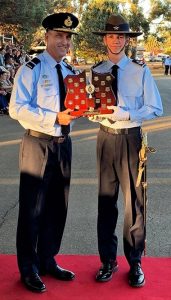 He later told his local newspaper that no-one in Tasmania had done a higher course as a cadet (The Advocate, 9 February 2019).

Not only that, CFSGT Keddie was Dux of the Cadet Warrant Officer Course.
He was subsequently promoted to Cadet Warrant Officer.
Then, on 18 April during a flying course at RAAF Base Point Cook, CWOFF Keddie became the first Cadet from Tasmania (5 Wing) to go solo in the new Diamond DA40 NG aircraft.
CWOFF Keddie was one of 10 Air Force Cadets who attended a flying training course at the AAFC's Elementary Flying Training School (EFTS) during the April school holidays this year.
He was one of seven who went solo during that course.
CWOFF Keddie is a grade 12 student at Don College, and a member of No 507 Squadron based at Kokoda Barracks in Devonport, Tasmania.
He joined the Air Force Cadets because he was interested in a career in the Australian Defence Force as a pilot.
Flying Officer (AAFC) Paul Rosenzweig, the Public Affairs & Communication Officer for Aviation Operations Wing, AAFC said, "The RAAF has leased eight DA40 NG aircraft for exclusive use by the Australian Air Force Cadets, to inspire young Australians like Cadet Warrant Officer Keddie to pursue a career in aviation".
CWOFF Keddie recorded his impressions of the EFTS flying training course for Flight Sergeant (AAFC) Kate Heussler, National Social Media Coordinator at HQ AAFC:
"I love aviation, and learning to fly at Point Cook has been a very memorable part of my cadet career," CWOFF Keddie said.
"My favourite part of the EFTS Course was learning to fly alongside other cadets, making long-lasting friendships with my peers.
"Having close friendships enables us to mentor and encourage each other and we have become a great team.
"I would like to pursue a career in aviation in the future.
"I totally encourage every cadet who has a passion for flying to apply for an EFTS course in the new Diamond DA40 NG aircraft.
"Put in your best efforts, get as much out of it as you can, and most of all have fun."
.
.
.
.
.

.
.

.

---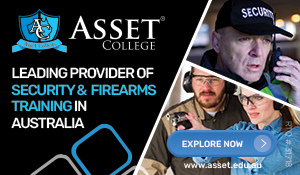 ...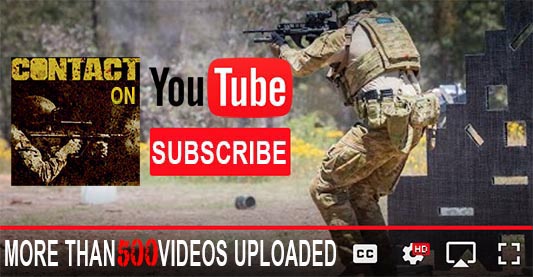 ---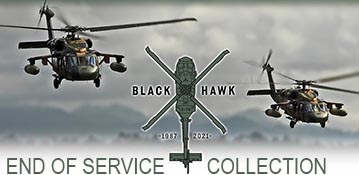 ...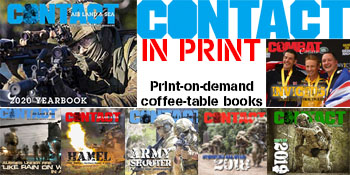 ---
.
.
Share the post "DA40 Pilot Profile – Cadet Warrant Officer Artyom Keddie"
6589 Total Views
4 Views Today