RIP Dave Stafford Finney – 3 February 2019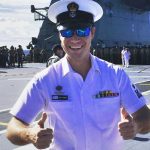 Dave Stafford Finney, a recently retired Royal Australian Navy Petty Officer – is how he described himself when he allowed CONTACT to re-publish some of his writing – lost his battle with 'the black dog' yesterday.
It was obvious from his writings that Dave was a troubled soul doing it tough.
His stories were powerful and very-well written, and touched a lot of people here on CONTACT and on his own blog.
He obviously wasn't shy about baring his soul to the world, but, in the end, 'getting it off his chest' wasn't enough.

Dave's passing is a shock and so very very sad. But he is at peace now.
Dave Stafford Finney will obviously be missed by his many family and friends – he was an outgoing, loving guy, evidenced by the many and heartfelt tributes on his Facebook page.
He'll also be missed by the characters he so missed after leaving the Navy…
"I'll miss dearly not just the people I know personally, but I will also miss the characters that were on every single deployment. I'll miss the person that was never around when there was work to be done. I miss the sailor that just seemed to sleep anywhere, everywhere, almost as if they could sleep 20 hours a day. I'll miss the sailor with the filthy mind and all the dirty jokes (not always a bloke). I'll miss the guy that always fell in love – as in head-over-heels in love – with, in the early days it might have been a girl back home or someone he met in a port visit to Manilla. As times changed, he fell in love with the night cook, or one of the girls on his watch. I'll miss the guy that seemed to only live on cigarettes, Samboy chips and soft-drink. No one knew how he was alive, but he was. I'll miss the guy who somehow got injured all the time. He always had stiches or was in a cast. I'll miss the charismatic guy that always smiled, no matter how tough things got. Most of all I'll miss how we always had each other's back, how within days of knowing each other we had a fierce loyalty. We were shipmates, we taught each other, supported each other, and sometimes fought each other – but we still had each other's backs".
And tonight, Dave Stafford Finney you are missed. Rest in Peace.
.
A GoFundMe page has been launched to raise funds for Dave's grieving family.
Dave will be remembered with a service at Harrison's funeral home, Golden Grove Road, Ridgehaven, South Australia at 2pm on Monday 18 February 2019, followed by a short service at Golden Grove cemetery.
.
.
.
.
.

.
.

.

---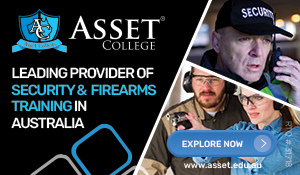 ...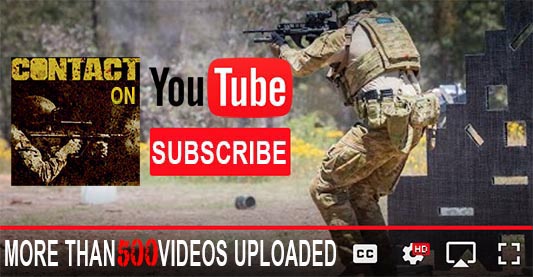 ---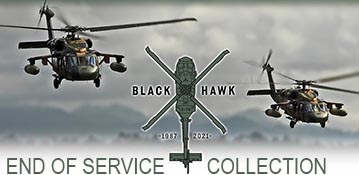 ...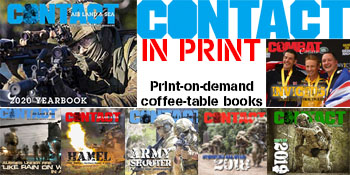 ---
.
.
36866 Total Views
2 Views Today