February 2019 at the Shrine

​
Programs to inspire
Upcoming highlights
Learn about the Australian experience of conflict prevention and peace building processes around the world from Dr Tania Miletic. Reflect on the extraordinary life of Australia's first Indigenous fighter-pilot, Len Waters. Other highlights in our new program of events include:
– Experience the turn of seasons on the Autumn Garden Tour (March)
– Uncover a trove of treasures in the Galleries Curator Talk (May)
– A visit from four legged friends from Guide Dogs Victoria and Integra Service Dogs Australia at our Friends Luncheon(June)
General admission to public programs is $5 per person. If you are, or you know, a history enthusiast or veteran, consider a Friends of the Shrine gift voucher. Along with a range of other benefits, Friends attend public programs for free.
Services

All are welcome to attend the following commemorative services.

​​

4th Light Horse Association

Sunday 3 February, 2pm
Wreath Laying in the Sanctuary

The 4th Light Horse Regiment was formed as the divisional cavalry regiment for the 1st Australian Division on 11 August 1914. Contrary to the stereotype, over 20 percent of the original regiment were city dwellers from Melbourne. The regiment sailed from Melbourne on 19 October 1914 and disembarked in Egypt on 10 December.

​

National Servicemen's Association

Sunday 10 February, 12pm
Wreath laying in the Visitor Centre Western Precinct

'Nashos' served in Australia and overseas, including Vietnam, Borneo, Malaysia and Papua New Guinea. This ceremony commemorates all those called up for National Service from 1951–59 and 1965–72.

​

Darwin Defenders Commemoration

Tuesday 19 February, 10am
Wreath laying on the Forecourt and Memorial Tree D57

The Darwin Defenders Commemoration honours those who served and died in the attacks on Australia during 1942–1945. Veterans, dignitaries and local school children participate in this moving service aiming to remind us all of the cost of preserving peace and democracy.

Shrine Monthly Memorial Service

Thursday 21 February, 11.30am
Wreath Laying in the Sanctuary

This month we commemorate the following important dates:
8 February 1942 – The Invasion of Singapore
16 February 1942 – Bangka Island Massacre
28 February 1942 – Sinking of HMAS Perth
3-8 February 1943 – The Battle of Wau
Stay Connected

Enjoy your Shrine when you are here and away. Stay connected with our online offering or attend an upcoming event.

​

Shrine Podcasts

Over 100 episodes available
Via the Shrine website

A popular way to stay connected to the Shrine. Tune in to our fortnightly podcast. Revisit your favourite public programs or catch up on those you missed. Recently added episodes include the artist talk on our special exhibition Flowers of war and insight into the leadership secrets of the Australian Army with Brigadier Nicholas Jans (Ret'd), OAM.

​

Shrine Kids 

Free family activity
Available daily

Enjoy the great out and in doors as you explore the Shrine with your family during these lovely warmer months. Borrowing a Shrine Kids kit bag from the Visitor Centre desk is all you need to discover a world of story-telling that honours service and sacrifice across Australia's military history. Armed with a collectible activity card, magnifying glass, kaleidoscope and other handy explorer tools, your visit to the Shrine is whatever you make it. Suitable for families with young children.

​

Fearless in Serbia

Friday 8 March, midday
Auditorium

Approaching International Women's Day, be inspired by the remarkable story of Melburnian surgeon Dr Mary de Garis. Mary was the Chief Medical Officer of a tent hospital for two years on the Eastern Front during the First World War. Discover Mary's reasons for joining the Scottish Women's Hospitals in 1916—an organisation formed to contribute all-women, mobile medical units to the Imperial war effort—and why her courageous service remains unknown in Australia. Dr Ruth Lee tells her story.

Friends Luncheon

Friday 21 June, midday
Visitor Centre

Join us for the first of our biannual Friends luncheons with special guests from Guide Dogs Victoria and Integra Service Dogs Australia. After a bite to eat and a catch up with Friends, discover the First World War origins of our modern-day guide dogs and hear first-hand accounts of how service dogs continue to support our veterans. Free for Friends of the Shrine. $30 for non-Friends.

​
Exhibitions

Entry to exhibitions is by donation. All proceeds support our education programs.

​

Flowers of war

Until October 2019
East Gallery

The appearance of cornflowers and poppies on battlefields at the end of the First World War symbolised for many the fragility of life and the hope of rebirth. This large sculptural steel wreath draws on stories of the First World War from local community archives and museums and considers the many ways people reflect upon the past.

More information   

​

Resistance

Until 4 August 2019
South Gallery

Many Australian service men and women gave aid to the resistance, other Australians owed their freedom and their lives to it. Uncover the stories of those who through accident or design found themselves battling the enemy using unconventional means.

For Humanity

Until 24 March 2019
West Gallery

What does it mean to save lives as others are taking them? Medics on the frontline give gripping accounts of their experiences. Stories of immense trauma are offset against moments of touching humanity. Sometimes when the stakes are high it is these flashes of compassion and humanity that endure.​

Recent Conflicts

Permanent exhibition

Discover the human stories behind the headlines about the wars in Iraq and Afghanistan. Find out what it is like to serve in war in the twenty-first century, and see the war through the eyes of some remarkable Australian service men and women as they fought a ruthless and elusive enemy.
From the Shop

We ship worldwide. All proceeds support our education programs.

​

Light Horse Apron 

$64.99

Exclusive to the Shrine of Remembrance, these distinctive aprons were created to commemorate the 100th anniversary of the Battle of Beersheba, and remember those who served in the Australian Light Horse. Designed and printed in Australia, on Russian linen, they make a lovely gift or keepsake from the centenary. The design features 'Soldier in Plumed Hat' by Sir Sidney Nolan OM, AC.

​

Vietnam Medallion—Infantry 

$49.99

This limited-edition proof quality medallion features the painting Contact by Ken McFadyen, the official Australian war artist in Vietnam. The reverse of the medallion displays the Vietnam 50th anniversary insignia with the Vietnam campaign ribbons and the words Courage – Service – Mateship. Each medallion is packaged in a leatherette presentation box. Less than 1,000 medallions were released.

​

Silk Poppy Scarf

$55.99

This luxurious silk scarf features an abstract poppy design—a flattering complement to any outfit and a lovely tribute to wear to the next commemorative service you attend. Designed and made in Melbourne, a variety of available colours include soft pink, blue, yellow and white.

​​

Little Armistice Nurse Bear

$21.99

An adorable bear to remember those who served with the Australian Imperial Force in the First World War as a volunteer nurse.  Also available in the collection are Little Armistice Flying and Sailor Bears.
.
.
.
.
.

.

---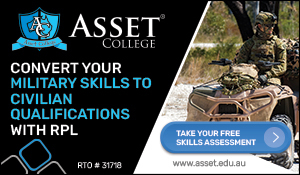 ...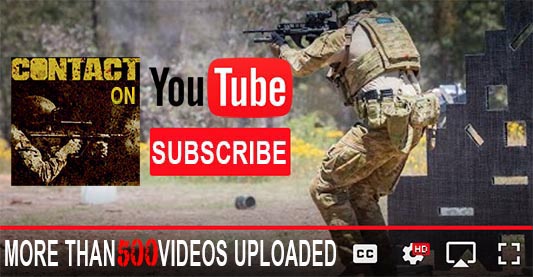 ---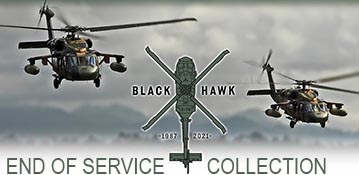 ...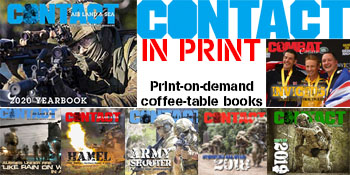 ---
.
.
4693 Total Views
4 Views Today