ADF statement on 2017 civilian casualty incident in Mosul
Share the post "ADF statement on 2017 civilian casualty incident in Mosul"

The Australian Defence Force issued a statement today essentially saying that two RAAF F/A-18F Super Hornets were involved in an incident in which between six and 18 civilian were killed in Mosul, Iraq, on 13 June 2017 – but clarified that the RAAF aircraft may not have actually caused the fatalities – and that all actions taken by RAAF aircrew and those involved in authorising the strike were legal, legitimate and carried out professionally.
The exact number of civilians killed in the incident is not known, nor could it be established whether or not the bombs dropped by RAAF aircrew (or any other Coalition aircraft) actually caused the deaths – which could have been caused by the airstrikes, or by ground fire during the intense house-to-house fighting that Iraqi ground forces were engaged in – or they could also have been killed by enemy fighters, deliberately or otherwise.
Defence said they were confident the civilians killed in the Al Shafaar neighbourhood of Mosul were not in the immediate impact area and not in the same building hit by the bombs dropped by the RAAF aircraft, but were close enough (within 100m) that it could not be ruled out that the RAAF bombs accidentally killed them.
Another complicating factor in this story is that there was no reports or accusations of RAAF involvement in these civilian casualties until about seven months after the event – at which time Coalition authorities launched a detailed investigation, examining every element of the mission they possibly could, right down to records of which buttons the aircrew switched and when in their aircraft during the mission.
The ADF was adamant that all feasible assessments and precautions to avoid civilian casualties were taken and all legal authorities were issued before clearance to engage was issued – and that the two GBU-38 500-pound GPS-guided bombs accurately hit their designated targets.

Chief of Joint Operations Air Marshal Mel Hupfeld briefed reporters in Canberra yesterday on the proviso they did not report the information until Coalition authorities in the Middle East issued their statement today.
After reading a prepared statement, Air Marshal Hupfeld took questions – and was far more patient and considerate in his answers that most mere mortals might have been 😉 in the face of sometimes naive and sometimes accusatory questions.
You can watch the full statement and Q&A session here…

NOTE: CONTACT has added RAAF file footage of air operations in Iraq, all of which predates the incident in question.
Air Marshal Hupfeld said that the re-taking of Mosul involved "the most ferocious air campaign we have seen in a generation" – with in excess of 33,000 air strikes on the city of Mosul during the campaign.
Air Marshal Mel Hupfeld said the Australian strike was requested by Iraqi Security Forces and was in full compliance with the law of armed conflict and applicable rules of engagement.
"The Australian Defence Force takes all feasible precautions to minimise the risk of civilian casualties," he said.
"On this occasion, it was assessed that the enemy intended to attack Iraqi forces from the targeted location, threatening imminent loss of life or serious injury.
"The strikes occurred during Iraqi Security Forces (ISF) operations to re-take West Mosul.
"Daesh were attacking ISF positions and fleeing civilians with a combination of small arms, heavy machine guns, mortars and rocket-propelled grenades.
"ISF identified three enemy personnel in a building and four enemy personnel in the adjacent courtyard, armed with heavy weapons.
"Based upon the proximity of the enemy to the Iraqi forces, the nature of the target and the circumstances of the fighting in Mosul at the time, I can confirm that this action complied with Australia's rules of engagement and the Laws of Armed Conflict," Air Marshal Hupfeld said.
"Post-strike assessments confirmed the 500lb precision-guided munition struck the intended targets and achieved the effect desired by the Iraqi ground commander.
"The civilian casualties were claimed to have been located in a building in the vicinity of the Australian and Coalition strikes."
Air Marshal Hupfeld says that while there was no specific intelligence to indicate civilians were present at the targeted site, it was impossible to be sure under the urgent circumstances facing the Iraqi forces at the time.
"There is a degree of uncertainty surrounding this incident.
"We know that the Australian strike does not precisely correspond with the information provided in the claim [by the Air Wars web site], however it was close by.
"We do not definitively know how these people were killed.
"But we do know from our review of the events that our aircrew made no error in this mission.
"They delivered their ordnance precisely onto the designated target in accordance with their rules of engagement and all authorities for the strike were valid and lawful.
"We also know that Daesh deliberately and deceptively caused civilian casualties by concealing non-combatants under fighting positions and exposing their fighters to induce Coalition airstrikes."
He said any loss of civilian life was highly regrettable and the ADF treats all allegations seriously and, ultimately, it was determined that it was possible civilians were unintentionally killed by the Coalition during these strikes."
Australia's Air Task Group F/A-18s conducted 748 combat sorties over Iraq and dropped 788 bombs during 2017.
Over the four years that strike aircraft operated in Iraq and Syria as part of the Air Task Group, they flew 2719 total combat missions, dropping 2306 bombs.
A further 50 missions were flown over Syria, with 68 bombs dropped.
Australia has previously announced involvement in three separate potential civilian casualty allegations resulting from strikes conducted during Operation Okra. These all occurred during the Mosul offensive, on 30 March 2017, 3 May 2017, and 7 June 2017.
Australian strike aircraft concluded operations in Iraq in January 2018.
.
.
.
.
.

.

---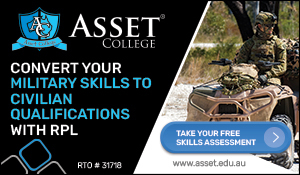 ...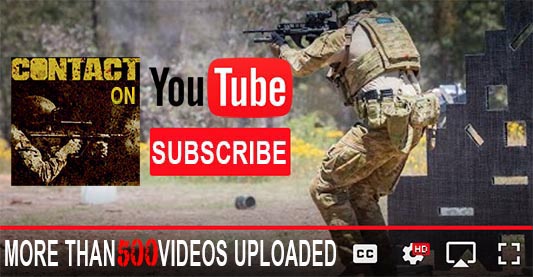 ---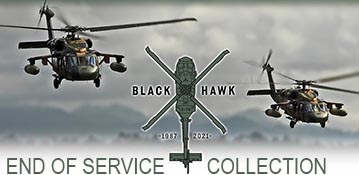 ...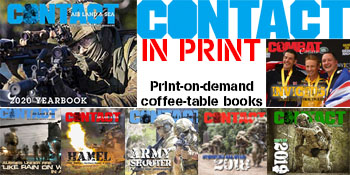 ---
.
.
Share the post "ADF statement on 2017 civilian casualty incident in Mosul"
6686 Total Views
2 Views Today