Kiwi grounded after 60 years service

When Ian Hingston joined the Royal New Zealand Air Force (RNZAF) in 1959, Walter Nash was the New Zealand Prime Minister, Robert Menzies was leading his 8th of 10 ministries in Australia's parliament, United States President Dwight Eisenhower and Soviet Union leader Nikita Khrushchev were protagonists at the peak of the Cold War, and the Morris motor company had just released its first Mini model, which cost £500.
CAPTION: Ian Hingston outside the Royal New Zealand Air Force Publications Information and Drawing office in Heretaunga, Wellington. NZDF photo.
On 8 February 2019 Ian Hingston will finally call time on his career, after 60 years and 30 days of continuous service.
He joined as a boy entrant, aged 17, on 9 January 1959, in the electrical trade. After a boyhood spent in Dannevirke with his grandmother and then at Trentham with his father for a couple of years, he was impressed by an RNZAF display at Heretaunga College and signed up.
"The Boy Entrant program was the New Zealand Defence Force's way of getting youngsters straight out of school into the services until they were old enough join the ranks," Mr Hingston said.

He joined an intake of 60 at the Woodbourne base, where he spent the next 18 months learning technical skills, spending time in the classroom, and of course marching.
"I was from a broken home, as were a lot of the other boys in the intake," he said. "We were obviously looking to get away and start a new life of our own."
After postings in his early years as an electrical fitter trainee at the Wigram and Woodbourne bases, once he completed his training he was posted to Ohakea and then Tengah, Singapore, where he was the senior non-commissioned officer in charge of the 41 Squadron Electrical Section, which operated Bristol Freighters around Asia.
In 1969 he was part of a team of 50 RNZAF personnel sent to the United States to train on the Skyhawk fighter jets.
"We were at Cecil Field, a Navy base in Jacksonville, Florida. The pilots and servicing crew trained on US Navy Skyhawks, eventually receiving New Zealand's Skyhawks as they came out of the factory in California and testing those," he said.
"During that time Apollo 11, the first manned spaceship to the moon, launched from the Kennedy Space Centre in Florida and we went down to watch."
The following year he was part of the team that towed the RNZAF's new Skyhawk fleet through the streets of Auckland, after they arrived on the USS Okinawa. Mr Hingston proudly sat in the cockpit of one of the aircraft as they were taken down Queen Street, ignoring a request from the Political Youth Movement leader Tim Shadbolt to activate the ejection seat.
Because of his familiarity with the planes, he returned to the United States in 1986, as part of an RNZAF team of six in Grand Rapids, Michigan, on the Skyhawk refurbishment programme.
Mr Hingston was the project publications senior non-commissioned officer, where he documented all the changes being made. He was singled out later by the management team of Lear Siegler, which conducted the refurbishment, as one of the most productive people in the department.
"We fitted F-16 supersonic fighter jet components in them, on the assumption the RNZAF would be upgrading to F-16s, but that didn't happen," he said.
In 1972 he was initially disappointed to miss out on a role in the New Zealand embassy in Moscow as the maintenance officer. However, when a Russian spy working in the Russian embassy in Wellington was detected and deported soon after, his disappointment turned to relief.
"As a military person working in the New Zealand embassy in Moscow I would have been the obvious person to be identified as a Kiwi spy and kicked out," he said.
He got out of uniform on Friday, 17 February, 1989, and turned up for work in civilian clothes at the same desk – and position – in Bunny Street, Wellington, on Monday, 20 February, 1989, to continue working as second in charge at RNZAF Technical Publications.
"I thought it was the right time to get out of uniform, before it was too late to get a job as a civilian," he said.
Now based in the NZCIS complex in Heretaunga near the Trentham Military Camp, he will retire next month as Manager of Publications, Information and Drawing Support, a role he has filled since 2002.
The New Zealand Defence Force was much different today than it was when he joined, Mr Hingston said.
"It was a slower pace back then," he said. "You dealt with people face to face and if you wanted something you wrote a letter and expected a reply in about a month. These days you get an email and five minutes later, if you haven't answered that email, you get a reminder."
At a function recently to celebrate his 60 years of service, Chief of Defence Force Air Marshal Kevin Short said for Mr Hingston to serve 60 years was a fantastic achievement.
"That is three-quarters of the existence of the RNZAF," Air Marshal Short said. "Your dedication to serve, in and out of uniform, has been incredible."
Mr Hingston said he had thoroughly enjoyed his time in the Air Force.
"What has kept me going is a passion for the job and a passion for the people who have worked with me. But it is time for me to move on now."
His first priority in retirement will be to finish rebuilding his Jowett Jupiter car, one of only 400 left in the world and one of only 20 in New Zealand.
There is also plenty of gorse and blackberry to clear on his hillside Paraparaumu property, and his weekly Hash House Harrier runs will be more enjoyable knowing that there is no work to worry about the next morning.
.
.
.
.
.

.

---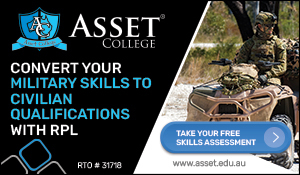 ...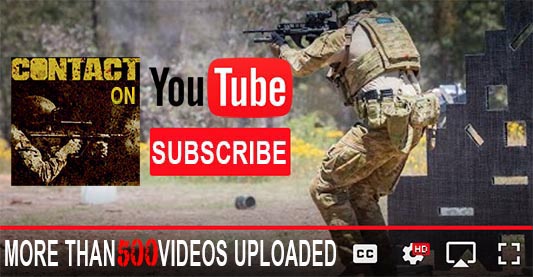 ---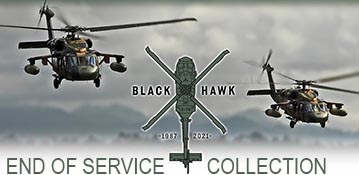 ...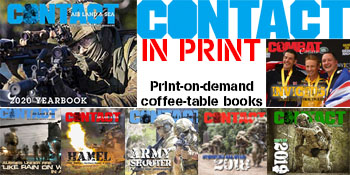 ---
.
.
6636 Total Views
4 Views Today