Summer at the Shrine
There are lots of reasons to connect with the Shrine over summer. Whether it be a visit to the Galleries to take in over 100 years of Australia's military history, or a walk through the beautiful Gardens, the quiet contemplation of the Sanctuary, or a hands-on learning activity with your young ones.
The new year represents a great opportunity to take time out to engage with the things that matter to us. Our new program of public talks and events commence in March with bookings now open. A fascinating line-up of topics feature knowledgeable public speakers, authors and academics.
We look forward to welcoming you to your Shrine in 2018.
Services
All are welcome to attend the following commemorative services.

2/29 Battalion Australian Imperial Force Association

20 January, 10am
Wreath Laying in the Sanctuary

This service remembers those who lost their lives at Muar, Malaya and Singapore, and in the years of captivity that followed. The date commemorates the Battalion's first action at Muar when 600 men came up against the Japanese Imperial Guards Division. Following this, battles at Bakri and Parit Sulong resulted in 400 casualties.

21 Gun Salute

26 January, midday
Artillery Salute on the Forecourt

On this day each year Australia Day is commemorated at the Shrine with a 21 Gun Salute fired from the Shrine's Lower Forecourt by the Royal Australian Artillery.

Note: The salute is extremely loud and it is recommended visitors with small children or pets maintain an appropriate distance from the guns.

Books of Remembrance

Available daily upon request
Sanctuary

The Books of Remembrance contain the names of the 89,100 people who were born or enlisted in Victoria and served overseas in the First World War. Ask a friendly staff member to reveal the page with the name of a loved one. We also invite you to search the newly installed interpretation kiosk for the name of a relative or friend and place a virtual poppy beside their name. Also available via our website.

Rolls of Honour

Available daily
Galleries

When you visit the Rolls of Honour interactive in the Galleries, lay a poppy in tribute of a loved one who served in the Second World War (1939–45), the Korean War (1950–53) and the Vietnam War (1962–75). A special Certificate of Service can be printed to honour and preserve their memory available for collection at the Shop in the Visitor Centre for $5.00 at the end of your visit.
Holiday program

Monday 14—Friday 18 January
Monday 21—Friday 25 February

Let's explore the gardens and courtyards together. Learn about the various plants and flowers in the gardens and consider the different ways they have been used as symbols of remembrance. Throughout the First World War and in the years since, brooches, medals, pins and badges have been worn to remember loved ones. In the hands-on session following the tour, you will be able to make a floral symbol or brooch. Suitable for primary school-aged children.

Shrine Kids

Free family activity
Available daily

Unlock the Shrine's secrets this summer. Borrowing a Shrine Kidskit bag from the Visitor Centre desk is all you need to discover a world of story-telling that honours service and sacrifice across Australia's military history. Armed with a collectible activity card, magnifying glass, kaleidoscope and other handy explorer tools, your visit to the Shrine is whatever you make it, and one that the whole family can enjoy. Suitable for families with young children.

Take a Tour

Tours depart daily at 11am & 12.45pm
Adult $34.00  |  Concession $29.00  |  Child $15.00

Join a Shrine Tour and discover more about this beautiful monument. Delve deeper into history as your tour guide illuminates the symbolism and meaning throughout the Shrine that is sometimes missed by the casual visitor. Popular with locals and travellers alike, find out for yourself what makes the Shrine a unique destination in Melbourne, and why it consistently ranks in the top 10 things to do in Victoria.
Exhibitions
Entry to exhibitions is by donation. All proceeds support our education programs.

Flowers of war

Until October 2019
East Gallery

The appearance of cornflowers and poppies on battlefields at the end of the First World War symbolised for many the fragility of life and the hope of rebirth. This large sculptural steel wreath draws on stories of the First World War from local community archives and museums and considers the many ways people reflect upon the past.

More information   

Everyman

Until 31 January 2019
Hall of Columns

Contemporary drawings of Craig Barrett are showcased in an exhibition inspired by the works of Siegfried Sassoon and Wilfred Owen; British soldier/poets renowned for their evocative and insightful war poetry reflecting their experiences on the Western Front during the First World War. Everyman makes a poignant return in the centenary of the Armistice period.

Schools Poster Competition

Until 31 January 2019
Visitor Centre

Admire the works of art by budding young artists of tomorrow—finalists of the 2018 Remembrance Day Poster Competition for primary school aged children. The finalists were selected from an impressive field of entries, awarded for their strong interpretation of the theme Helping and Healing.

For Humanity

Until 24 March 2019
West Gallery

What does it mean to save lives as others are taking them? Medics on the frontline give gripping accounts of their experiences. Stories of immense trauma are offset against moments of touching humanity. Sometimes when the stakes are high it is these flashes of compassion and humanity that endure.​
From the Shop
We ship worldwide. All proceeds support our education programs.

Poppy Leather Brooch

$19.99

A thoughtful present or a stylish accessory for yourself, this beautiful leather brooch was designed in Australia and handmade in Thailand. The poppy is the enduring symbol of remembrance and is captured faithfully in this lovely addition to any outfit.

Poppy Candle Holder

$13.99

Burning a candle in this charming ceramic poppy holder is a poignant way to remember the sacrifice made by Australian service men and women. The candle holder fits a standard tea light candle. Available individually or as a set of three.

Aussie Tic Tac Toe

$29.99

Summer is the perfect time to enjoy some fun with family and friends over games and what better way than to include these sweet and iconic animal friends. This Aussie twist on the classic Tic Tac Toe is designed in Australia, and handmade from Australian timbers.
.

.

---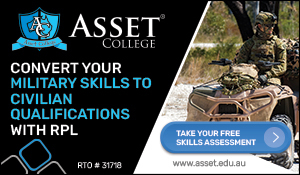 ...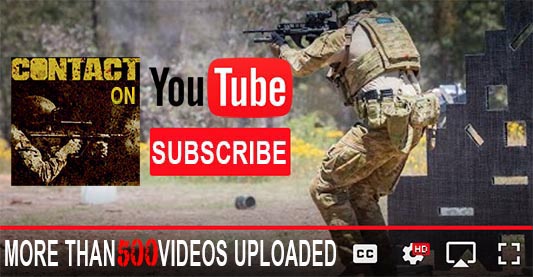 ---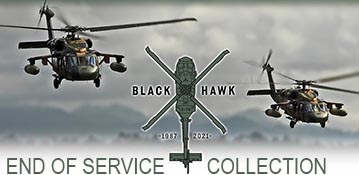 ...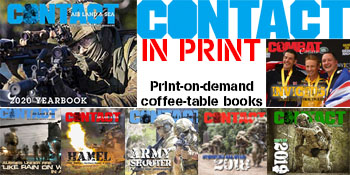 ---
.
.
5125 Total Views
2 Views Today