New Ministers for Defence and Defence Industry
Share the post "New Ministers for Defence and Defence Industry"

Now former Minister for Defence Industry Christopher Pyne is stepping up to the top Defence job in new Prime Minister Scott Morrison's new government.
CAPTION: New Minister for Defence Christopher Pyne, new Minister for Defence Industry Steve Ciobo and Minister for Veterans' Affairs Darren Chester.
Former Minister for Trade, Tourism and Investment Steve Ciobo is the new Minister for Defence Industry.
Darren Chester retains his former portfolios – Minister for Veterans' Affairs, Minister for Defence Personnel and Minister Assisting the Prime Minister for the Centenary of Anzac.
Former Minister for Defence Marise Payne is promoted to Foreign Minister, after Australia's first female Foreign Minister Julie Bishop quit the front bench for the back bench after her failed tilt at the Liberal Party leadership last week.

In a parting statement, now former Minister for Defence and new Foreign Minister Marise Payne released a statement on her feeling on leaving the job.
"I am very pleased to be asked by Prime Minister Scott Morrison to serve as Australia's Minister for Foreign Affairs," she said.
"I look forward to continuing to advance Australia's interests around the world, following the outstanding work of my friend and colleague the Hon Julie Bishop MP over the past five years.
"Julie has been an exceptional Foreign Minister and has worked tirelessly to strengthen Australia's strategic, cultural and economic relations with our partners and allies. As Minister for Defence, I worked closely with Minister Bishop as we increased our international defence engagement and could not have asked for a more supportive Foreign Minister and loyal friend.
"In this increasingly uncertain global environment, Australia must continue its active diplomacy to help advance a secure and prosperous Indo–Pacific and strengthen the rules-based international order.
"It has been an honour and privilege to serve as our nation's Minister for Defence for the past three years. I would like to thank the Hon Malcolm Turnbull MP for the opportunity to serve in his cabinet.
"Over the past three years under the Coalition Government, thousands of members of the Australian Defence Force have been deployed around the world, we have delivered unprecedented levels of investment in Defence capability, we will deliver a complete regeneration of the Royal Australian Navy Fleet, we have grown and developed our regional engagement and we have undertaken a number of critical legislative reforms.
"We finalised and launched the 2016 Defence White Paper, setting out our strategic plans for our nation's defence, securing a significant increase in funding for Defence, and increasing defence spending to 2 per cent of GDP.
"We are enhancing Defence's counter-terrorism support to the states and territories, and have updated our 'call-out' provisions to ensure Defence can respond more effectively in a time of crisis.
"We have also ensured that the Australian Defence Force is able to target all members of Daesh in the ongoing fight against terrorism.
"We also significantly increased our Defence international engagement in response to dynamic regional strategic challenges, to build cooperation and capacity across the region.
"Without doubt, the most significant and rewarding part of my time as Defence Minister has been meeting the men and women of the ADF and Defence organisation who work day-in and day-out to keep us safe, often in immensely challenging environments. I am so proud of them. I thank them, and their families for the support they give to them, for their service to this nation.
"I would also like to thank all those who have served in the senior leadership of the Defence Organisation over the past three years, as it enacted the significant initiatives laid out in the 2016 Defence White Paper. They, and the members of the ADF and the Defence Organisation, continue to deliver every day on the vital task of protecting Australia and our interests.
"I congratulate Christopher Pyne on his appointment as Minister for Defence and look forward to continuing to work closely with him in the future as Minister for Foreign Affairs."
.
.
.
.
.

.
.

.

---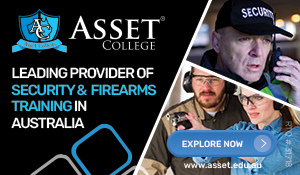 ...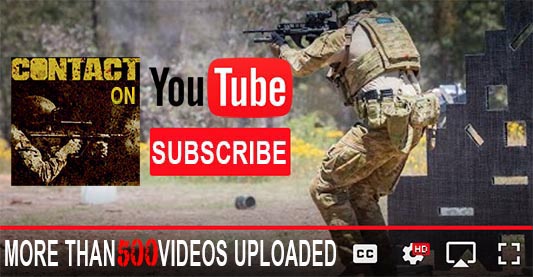 ---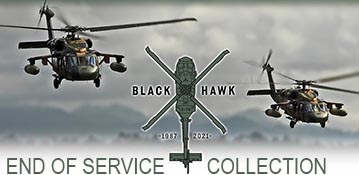 ...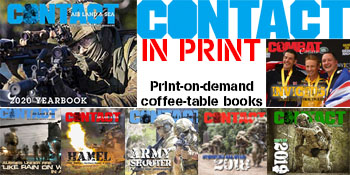 ---
.
.
Share the post "New Ministers for Defence and Defence Industry"
3943 Total Views
1 Views Today