Missing Australian army officer found on NZ glacier
Share the post "Missing Australian army officer found on NZ glacier"

Australian Army Lieutenant Terry Harch, who was missing on a New Zealand mountain in bad weather for a week, has been found alive, relatively well, and is now recovering in hospital.
FILE PHOTO (January 2014): Lieutenant Terry Harch (centre) on top of Mt Cook in New Zealand. Image from ARMY newspaper.
Despite not acknowledging until this morning that they had lost one of their officers, the Australian Defence Force today released a statement on behalf of the Harch family.
Pointedly however, Defence's statement, which was obviously written by Defence and not the family, referred to the officer as Mr Harch throughout.
"We wish to express our deep gratitude and thanks to New Zealand authorities and volunteer services in rescuing and caring for Mr Harch" the obviously Defence-written statement said (because what family would call their loved husband, son, brother, father 'Mr Harch' in such a statement – unless he's really really in the dog house when he gets home 😉 ).

"We would particularly like to thank the New Zealand Rescue Coordination Centre, Wanaka Alpine Cliff Rescue and Mount Cook Cliff Rescue for their work in saving his life.
"Without these rescue services and their dedicated staff, he might not have survived.
"We would also like to express our thanks to the staff and doctors of the Dunedin Hospital who have cared for Mr Harch and assisted in his recovery.
"We also extend our sincere thanks to the staff at the Australian High Commission in New Zealand for their assistance during this time."
The statement, while full of diplomacy and praise for everyone involved in the rescue, was notably devoid of human or family emotion.
It went on to say, "Mr Harch wishes to return to his duties as an officer in the Australian Army as quickly as possible and has asked for media to respect his privacy at this time".
"Defence wishes to advise there will be no further comment from the family at this time."
Lieutenant Harch is actually a very experienced mountain climber and very familiar with New Zealand's mountains.
In 2014, he was one of six ADF members who climbed New Zealand's highest mountain, Mt Cook, to raise awareness of mental health issues and raise funds for Soldier On.
He is also very familiar with New Zealand's world-class and mostly volunteer mountain rescue teams, having been rescued by helicopter once before, off Mount Tasman, in 2013.
On this occasion, Lieutenant Harch, a combat engineer, set out to climb the 10,000-foot Mount Aspiring on Friday 27 July and was expected back the following Monday.
When he failed to check in on the Monday, a friend reported him missing.
Lieutenant Harch also triggered an emergency locator beacon.
Apparently, rescuers knew he was still alive during the following days because the location of his emergency beacon shifted several times.
However, bad weather prevented helicopters reaching the areas indicated by the beacon, until late last Thursday when a brief break in the weather allowed helicopters to spot Lieutenant Harch standing up, waiving, near the top of the Bonar Glacier.
An experienced mountain-rescue team was dropped off in the area and spent a long night on the glacier with Lieutenant Harch.
Rescue team leader Davie Robinson told reporters afterwards that Lieutenant Harch was very tired and dehydrated when they got to him – and very happy to see them.
"He was communicating straight away, which is a really good sign – and he was making sense, which is really important," Mr Robinson said.
"Terry was in a lot better condition than any of us expected – a big testament to Terry and how he looked after himself for three days.
"Once he's got himself in trouble, he's done everything well."
Mr Robinson said the rescue team's main job was to reheat Lieutenant Harch to prevent further injury, which they did very successfully.
"[But] with that reheat, when you've got cold extremities, there's a lot of pain involved.
"There wasn't much we could do for that pain at that point – he had a tough night."
After seven days on the mountain, Lieutenant Harch was finally brought down by helicopter and transferred to Dunedin hospital, where he was reunited with family.
EDITOR'S NOTE: While the ADF statement above does confirm that Terry Harch is an officer in the Australian Army, its persistent use of Mr gave no clue to his rank. We refer to him as a lieutenant throughout, which is constant will all other media outlets – except the New Zealand Herald newspaper, which had this cracker – "…Lieutenant Terry Harch is a 29-year-old army captain…" 😀
.
.
.
.
.

.
.

.

---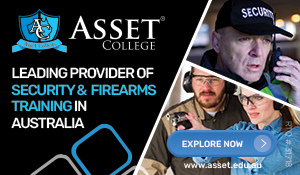 ...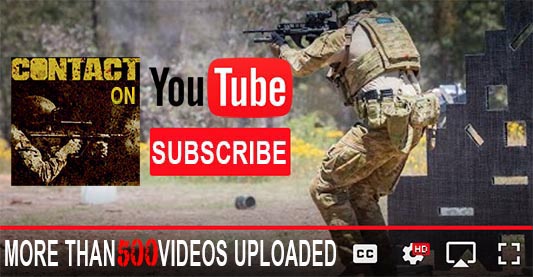 ---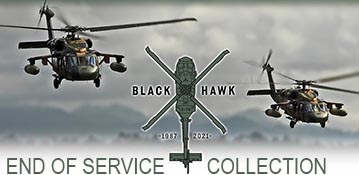 ...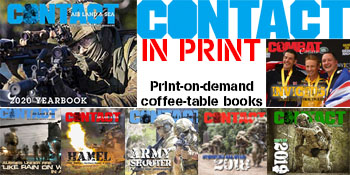 ---
.
.
Share the post "Missing Australian army officer found on NZ glacier"
9013 Total Views
2 Views Today