Here's how you can help CONTACT survive…

.
CONTACT's Patreon page is now closed
pending a move to a new platform (that charges in Aussie$)
I most sincerely thank all those who supported CONTACT via Patreon for more than two years.
More than the money, your vote of confidence implicit in your contribution was more supportive than you can imagine.
.
.

.
.
.
A good CONTACT fan told me about Patreon more than 18 months ago and I have had it written in big bold letters on my 'to do list' ever since.
I think Patreon is an awesome concept, but two things held me back from giving it a try.
First was just pure procrastination. I thought of a million excuses!
The second was the biggie, though. I really didn't want to ask you for money!
But, they tell me, Patreon isn't about 'asking for money' – it's about giving my faithful audience 'an opportunity to support what I do' – if they want to.
In other words, it's like an ongoing 'kick-starter' or 'crowd-funding' for those who could otherwise get something of value for free, and want to support it to make sure it sticks around.
It's a platform where people who appreciate the work that I do in producing CONTACT can chip in just a couple of dollars a month as a thank you and a show of support.
Or, think of it as a means of chipping in to help CONTACT thrive – and survive.
Anyway, I have shaken off (most of) the fear about putting this out there and finally got around to launching my Patreon page – and offering you the opportunity to support me as a CONTACT Patron – IF YOU WANT TO.
That's the bottom line. Supporting me as a CONTACT Patron is voluntary – and I will love you for it.
But not supporting me as a CONTACT Patron is also fine.
Please don't worry that by not becoming a CONTACT Patron that anything will change for you.
While Patrons will, from time to time get extra rewards for their Patronage, the CONTACT magazine, newsletter, web site, Facebook page, YouTube channel, Pinterest boards, Twitter feed, ADF Weapons' Guides etc etc etc will all still be free to subscribers – at least for as long as I can sustain it.
What I mean is, the hard reality of life is such that I need to make an income from somewhere.
If that somewhere is by working hard on CONTACT, selling advertising, yearbooks, viewee twoees and so on – and being supported by Patrons – then that would be awesome.
On the other hand, if CONTACT cannot support me and my family (and currently it is a long way from doing that), then I will have to go out and 'get a real job'.
But if I do that, then CONTACT will simply have to wind down to hobby status, or even close altogether.
But let's not think about that awful outcome.
Let's think about a good, healthy CONTACT future, supported by hundreds if not thousands of CONTACT Patrons, advertisers, merch-buyers – and honest-to-goodness fans – like you!!!
Brian Hartigan
CONTACT Editor
editor@militarycontact.com
0408 496 664
.
.
.
---

.
.
.
---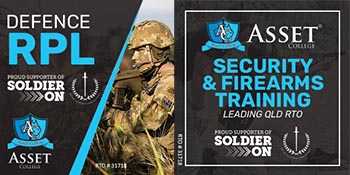 ...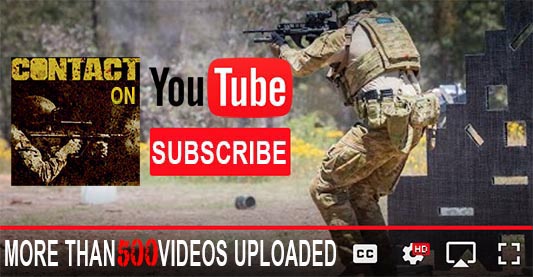 ---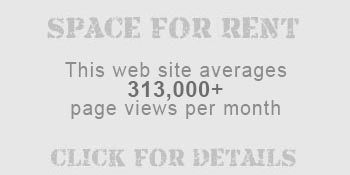 ...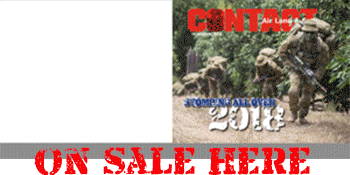 ---
.
.
5527 Total Views
4 Views Today