CHRISTMAS IS ALREADY COMING…

…for Kiwis serving overseas
There was no snow, no elves nor Santa – but an empty hall across from Trentham Military Camp may as well have been Santa's workshop as about 40 volunteers, including schoolchildren, packed hundreds of Christmas treats this morning for New Zealand Defence Force members serving overseas.
Christmas packages included Kiwi treats such as Marmite, liquorice, Anzac biscuits and ingredients for onion dip, which NZDF personnel stationed overseas cannot buy easily.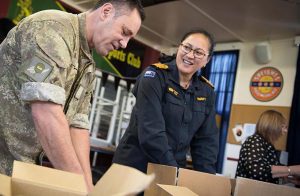 Each parcel also includes Christmas cards written by students from Mount Cook School in Wellington and Collingwood Area School in Nelson.
"There were about 100 kids from our school who made those Christmas cards," 11-year-old Eddie Nimh, a Year 7 student from Mount Cook School, said.
"We wrote Christmas jokes in those cards to give them a bit of a laugh. It's important that we thank them for serving our country."

The yearly initiative, organised by the Royal New Zealand Returned and Services' Association (RNZRSA), involved schoolchildren, veterans, staff from Foodstuffs and Z Energy, and NZDF personnel pitching in to pack the Christmas treats.
With just 88 sleeps until Christmas, the NZDF will have these packages sent to its 13 missions overseas, starting next week to ensure they get there on time.
RNZRSA national president BJ Clark said his organisation was pleased to continue the long-running tradition.
"We hope this brings them comfort, since they're away from their loved ones over Christmas. The least we can do is send a bit of New Zealand to our men and women serving overseas – something to remind them of great Kiwi times with family and friends.
"The RNZRSA is thankful two New Zealand-owned, family-oriented companies – Foodstuffs and Z Energy – have come on board to support this."
Major General Tim Gall, Commander Joint Forces New Zealand, said the Christmas packages were a tribute to the NZDF's servicemen and women stationed overseas.
"We have personnel in six of the seven continents and their contribution makes our country proud both at home and abroad," Major General Gall said.
"They are making a personal sacrifice by serving overseas over the festive period. It is our way of saying, 'You are in our thoughts this Christmas and we value the work that you do on behalf of New Zealand'."
About 300 New Zealand Defence Force personnel are serving overseas.
About 230 are based in the Middle East and 28 are conducting fisheries patrols in the South Pacific.
Five are working for the United Nations Command Military Armistice Commission Secretariat in South Korea, including two who serve as monitors along the Demilitarised Zone with North Korea.
Four are supporting the UN mission in war-torn South Sudan, while seven are working as UN observers in Israel and Lebanon.
The RSA has sent Christmas care packages to deployed military personnel for more than 76 years.
Foodstuffs and Z Energy provided more than $10,000 worth of goods for this year's Christmas packages.
.
.
.
.

.
.

.

---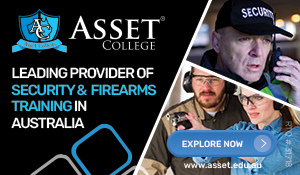 ...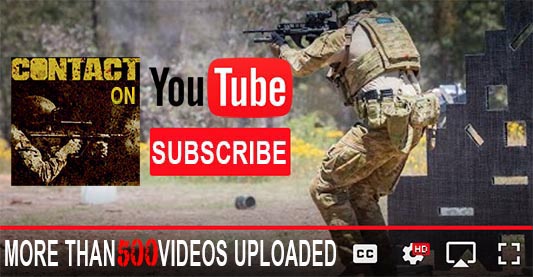 ---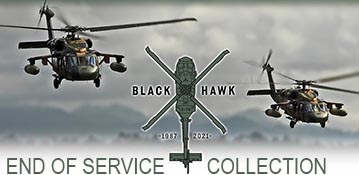 ...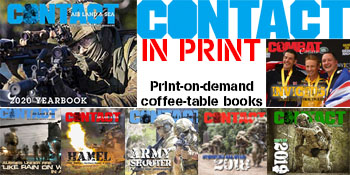 ---
.
.
7620 Total Views
6 Views Today