The Bush Tucker Man back on the job

UPDATE (2019):

The Bush Tucker Man has been seen – again. 

This time on ABC TV's Landline, Sunday 4 August.
Earlier (2017)…
Soldiers and marines participating in Exercise Kowari in far north Queensland were given a culinary crash course for survival in the jungle by the man who literally wrote the Australian Army's military survival manual (1987) – the original 'Bush Tucker Man', Major Les Hiddens (retd).
Major Hiddens served in the Army in Vietnam and was later tasked by the ADF to catalogue all of the edible plants in far north Queensland, which he did working with Aboriginal people from the area – who gave him the nickname "The Bush Tucker Man".

In 1988, the ABC turned Major Hiddens' research into a television show featuring him as the host and the aptly named show The Bush Tucker Man, with three seasons beamed into Australian homes.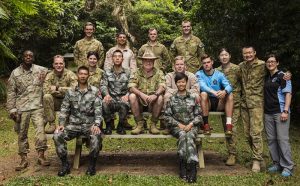 Major Hiddens retired from the Army in 1989, but continued serving in the Army Reserve until 2001.
OC A Company, 51FNQR, Major Josh Mickle said bringing Major Hiddens into Exercise Kowari was a no-brainer.
"We have marines and soldiers from the United States, China and all over Australia here in Cairns to participate in Kowari – which has come to far north Queensland for the first time – and most of them don't have any knowledge of the natural environment here, let alone what they could eat for survival if they needed to, and what could potentially kill them," Major Mickle said.
"Les is a Cairns local and, given his history in the Army – including deployments in the jungles of Vietnam, as well as his extensive knowledge of bush tucker and far north Queensland – we thought he'd be the perfect person to give these troops a better understanding of the environment they are exercising in, and some tips on how they could survive up here if they had to find their own food.
"It's not every day that you get to learn how to survive in the Australian bush from the man who wrote the book on it."
In his Exercise Kowari classroom at the bottom of Josephine Falls, Major Hiddens taught the soldiers and marines where to find wild ginger, candle nut and yabbies in the rainforest, and told them how to catch jungle perch from freshwater streams using marsh flies as bait.
He also taught them about the hazards, including 'wait-a-while' vines and stinging plants.

After the bush tucker lesson, the troops set off on an overnight trek to the peak of Queensland's tallest mountain, Mount Bartle Frere.
Trek guide Lieutenant Tarrant Green, of 51FNQR, said adventurous training was excellent for building trust between soldiers from different nations.
"Hiking up the tallest mountain in Queensland to an elevation of 1622m is challenging – even if you are a generally fit person.
"It takes people out of their comfort zones and makes them work together as a team to accomplish the task, which in-turn promotes unity and builds trust and resilience," Lieutenant Green said.
.
.
.
.

.

---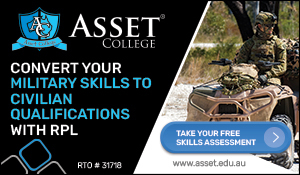 ...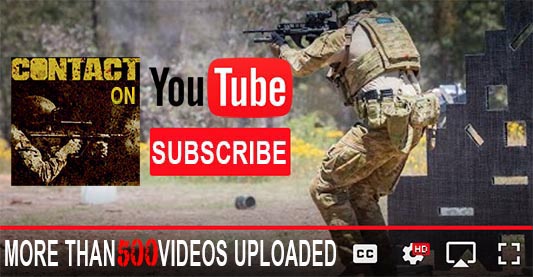 ---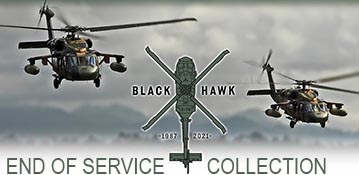 ...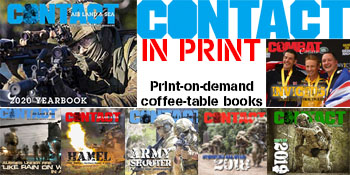 ---
.
.
103409 Total Views
8 Views Today