Indo-Pacific Endeavour making progress

HMA Ships Adelaide and Toowoomba, from the Australian Defence Force's Joint Task Group Indo-Pacific Endeavour 2017 will arrive in Darwin Harbour today, en route to the Indo-Pacific region.
CAPTION: HMAS Toowoomba trails as HMAS Sirius conducts a dual replenishment at sea for HMAS Darwin (right) and HMAS Melbourne, as the Indo-Pacific Endeavour 2017 task group sails north. Photo by Leading Seaman Peter Thompson.
With six ships and over 1300 personnel, Indo-Pacific Endeavour is the largest coordinated task group to deploy to the region for over 40 years.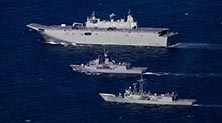 On 4 September, HMA Ships Adelaide, Darwin, Melbourne, Parramatta, Toowoomba and Sirius sailed out of Sydney with Army force elements and ADF helicopters on board.
Over the past 10 days, the Task Group has completed amphibious landing craft and aviation training with the Singaporean Navy and United States Navy.

During her three day visit to Darwin, Adelaide will embark the final humanitarian aid and disaster relief response capability elements to support the Task Group's deployment throughout the South East Asia region.
Indo-Pacific Endeavour demonstrates Australia's ability to support humanitarian assistance and disaster responses throughout the region.
The 11-week deployment will further enhance military cooperation with some of Australia's key regional partners including Brunei, Cambodia, the Federated States of Micronesia, India, Indonesia, Japan, Malaysia, the Philippines, the Republic of Korea, Singapore, Thailand and Timor-Leste.
More than a year in the planning, Indo-Pacific Endeavour is part of Australia's ongoing efforts to promote security and stability in the region through bilateral and multilateral engagement, training, and capacity building.
.
.
.
.

.
.

.

---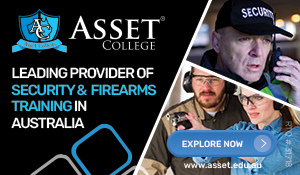 ...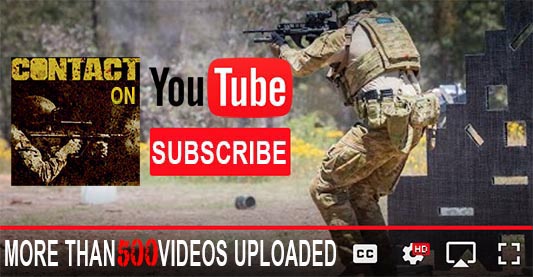 ---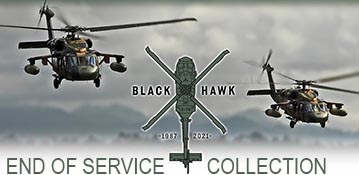 ...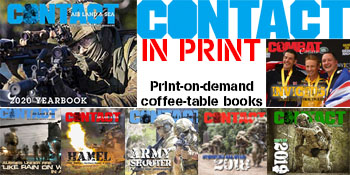 ---
.
.
9586 Total Views
2 Views Today