Chapter 30: Land Clearing Teams

"When do we get a ride in the choppers like everyone else?"
"Sheesh, are the bastards trying to save money?"
Our next operation took us up to the village of Phu My which is on the road to Saigon.  From The Dat we head south to Baria along Route 2, then turned west and north along Route 15.  In essence we are driving around the Nui Dinhs and the Nui Thi Vai Mountains.  We debus from the trucks and patrol to NDP (Night Defensive Position) Sharon.  The NDP should not be confused with the FSB (Fire Support Base).  The Artillery guns are at FSB Gail which is located further south and we are in range.  The NDP is used as a base for the LCTs (Land Clearing Teams).  Some bright spark decided to knock down a few acres of jungle.  This would expose the movements of the enemy and, in addition, the cleared areas could be accessed by the civilians to grow crops.
Big dozers are used to knock down the jungle.  Initially they used chains and dragged them behind two large dozers to pull down the scrub.  Apparently this wasn't quite as successful as they had hoped for, so they decided to just bull doze the stuff down.  It was a bloody mess I can tell you.  Our job was to protect these guys by patrolling the surrounding jungle to make sure Nigel kept his distance.  The platoons were rotated between patrolling the jungle and then spending a couple of days defending the NDP where the dozers would park for the night.  Centurion tanks and APCs were also located at the NDP along with the poges at Company HQ – the Red Rat and his mates.
Almost immediately the other platoons (One platoon and Three platoon) had contact with the D67 NVA Engineers, but not us.  Maybe the NVA could smell us and took off before we saw them; but we soldiered on.  Where are these bastards?

One morning we had to move fairly quickly to check out a certain area.  Pat the platoon commander decided to move along the edge of the cleared jungle.  Now this posed a risk as we could be ambushed.  Barry and his 4 section were in the lead, I could tell Browny was up front because of the rate at which we patrolled.  When he gets a bee in his bonnet he just takes off and we struggle to keep up with him.  He is the best scout we have, no risk.  So we are travelling at a fair clip when the enemy sign comes down the line.
I should explain.  The enemy sign is the 'thumb down' sign.  It means enemy or danger.  But what happens first is the scout, in this case Browny, props or hesitates a bit when he thinks he has detected something unusual.  As he is about to extend his arm backwards to give the 'thumbs down' sign, everyone anticipates this and merges into the scrub.  When Browny looks back to give the sign he can't see us as we are all in cover!
The other platoons experienced a number of mine and booby traps incidences, the work of the D67 guys.  That's what they do.  We are therefore on guard looking for anything unusual.  Nigel always marks his mines and booby traps so they know where they are.  It could be a blaze on a tree made by a machete, or some rocks near a track; or simply a broken branch.  The enemy know what sign they use but we don't, so we have to be on the lookout for anything that is unusual.  The pressure is on the lead guy, the scout, to look for anything unusual and blokes like Browny develop a sixth sense.
Browny told me later that he heard something and that made him prop.  Barry, the section commander, came forward and together they could hear something coming from a log just in from the edge of the cleared area. They brought their machine gunner, Kucksy, forward to cover them and they crawled forward.  It seems a guy was calling out from behind a log.  They thought about giving him a burst of machine gun fire but then decided to see if he would show himself.  They called out to him and the enemy guy eased himself on to the top of the log.  Browny and Barry moved forward covering each other.  Browny said the guy was wounded in the leg and the wound was covered in maggots.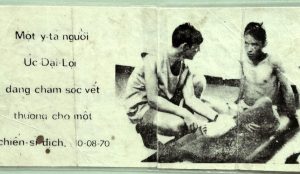 "He didn't look too good" said Browny.
"That's probably because he saw you Browny" I said, but he didn't get the joke.
The platoon went into all round defence and the guy was patched up as best we could.  The guy was an officer and he had plenty of papers on him, so he was quite a good catch, alive.  A chopper came and took him back to The Dat.  It seems a person has to get wounded to get a chopper ride around here.
Our first contact with the enemy and not a shot fired.
How about that?
.
.
.
Reproduced with permission from FUN, FEAR, FRIVOLITY – A tale by an Aussie infantry soldier in the VIETNAM WAR. If you can't wait, read more of this story now – or wait out while we reproduce it on these pages.

Hi guys. I am a good-looking, opinionated old fart who relishes a spirited debate on any topic regardless of how much I think I know about it.
Ian Cavanough,
Tumut, NSW
.
.
.
.
.

.
.

.

---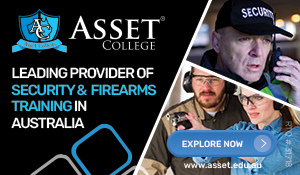 ...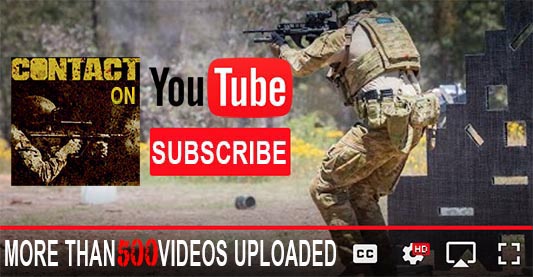 ---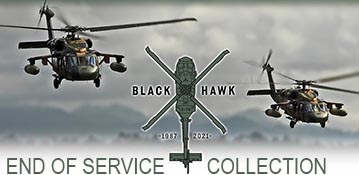 ...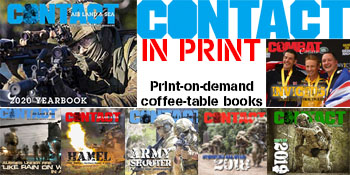 ---
.
.
9979 Total Views
2 Views Today