5 ministers meet to discuss veterans' mental health issues
Share the post "5 ministers meet to discuss veterans' mental health issues"

Ministers from five countries, including Australia, met in London this week to explore challenges faced by contemporary veterans, and how governments can improve support services to help them achieve a fulfilling post-service life.
CAPTION: Delegates from Canada, USA, UK, Australia and New Zealand at the International Ministerial Conference on Veterans' Issues in London. Photo courtesy Kent Hehr Facebook page
Veterans' Affairs and Defence Personnel Minister Dan Tehan said the International Ministerial Conference on Veterans' Issues would provide an opportunity to gain insights, in particular, into how our partner nations – Canada, New Zealand, the United Kingdom and United States – deal with mental-health issues and suicide prevention.
See the official post-meeting communique below.
"As well as learning from the experiences of other nations, Australia will contribute significantly to conference discussions, with presentations on the topics of barriers to effective mental health care and current rehabilitation initiatives and proactive intervention for veterans," Mr Tehan said.

"Ensuring we meet the mental health needs of those who have served our country, and their families, is a fundamental priority for the Turnbull Government.
"We recognise the importance of veterans seeking treatment as early as possible to achieve the best recovery outcomes, which is why in the 2016 Budget the Government expanded eligibility for non-liability health care for certain mental health conditions, post-traumatic stress disorder (PTSD), anxiety, depression, alcohol and substance abuse to anyone with one day of full time service in the Australian Defence Force (ADF).
"In the 2017–18 Budget the Turnbull Government expanded this to cover all mental health conditions.
"These arrangements mean there is no requirement to establish a causal link between a person's military service and a mental health condition. Treatment is available to anyone who has served one day full-time in the ADF.
"Treatment is fully funded and uncapped – if an eligible veteran needs treatment, the Government will pay for it.
"One suicide is one too many and being transparent about the mental health challenges facing serving and ex-serving Australian Defence personnel is vital," Mr Tehan said.
According to the Australian Bureau of Statistics, in 2015 there were more than eight deaths by suicide in Australia each day. Tragically serving and ex-serving Defence personnel are not immune from this.
In seeking to further address this issue, the Government commissioned the Australian Institute of Health and Welfare to provide the first accurate, robust data ever produced on suicide among the serving, reserve and ex-serving populations.
This work was done independently of the Department of Veterans' Affairs (DVA) and has produced figures on ADF and veteran suicide based on information provided by state and territory coroners.
The government also commissioned the National Mental Health Commission to review the suicide and self-harm prevention services available to former ADF members and their families.
This helped inform the allocation of new funding of $58.6 million in the recent Budget for a range of new mental-health initiatives.
Mr Tehan said that as a result of these studies we have a greater understanding of where and how to help those who are struggling, but as always there is more work to be done.
Statistics relating to Australia's approach that will be shared at the conference, include:
Between 2001 and 2015 there were 325 certified suicide deaths among people with at least one day of ADF service. In 2015 there were 25 certified suicide deaths among ex-serving Defence personnel.
Between 2001 and 2015, there were 166 certified suicide deaths among ex-serving Defence personnel. Ex-serving men aged 18–24 were at particular risk—two times more likely to die from suicide than Australian men of the same age.
Service characteristics that may be associated with the higher rate of suicide in ex-serving men included: involuntary discharge—particularly medical discharge, short length of service (less than one year) and rank other than a commissioned officer.
4414 veterans had access to PTSD treatment under non-liability health care provisions as at 31 March 2017.
1599 veterans had access to alcohol dependence and abuse treatment under non-liability health care provisions as at 31 March 2017.
With regard to Australia's longest running military conflict, the war in Afghanistan, DVA has accepted the claims of 1590 veterans with service-related PTSD since 11 October 2001. The total number of claims determined was 1634.
DVA has also accepted the claims of 543 veterans with service-related alcohol dependency and abuse since 11 October 2001. The total number of claims determined was 576.
Mr Tehan said continuing research and engagement across Australia with ex-service organisations, Defence organisations and with partner countries was an important part of the Government's action on improving veterans' mental health and reducing the incidence of suicide among current and former members of the ADF.
"The Government is committed to addressing suicide and the devastating impact it has on our community. We all have a role to play in encouraging anyone, including our ex-serving men and women, to seek assistance when they need it," Mr Tehan said.
Note: An individual can submit a claim for more than one condition. There is an overlap between claims for PTSD and alcohol dependency.
Veterans and Veterans Families Counselling Service (VVCS) can be reached 24 hours a day across Australia for crisis support and free confidential counselling. Phone 1800 011 046 (international: +61 8 8241 4546). VVCS is a service founded by Vietnam veterans but now run by DVA.
JOINT COMMUNIQUE
LONDON 2017
INTERNATIONAL MINISTERIAL (5-EYES) CONFERENCE ON VETERANS' ISSUES
On 19 and 20 July 2017, UK Minister for Defence People and Veterans Tobias Ellwood welcomed delegations from the United States, Canada, Australia, and New Zealand to the International Ministerial Conference on Veterans' Issues at the Royal Hospital Chelsea.
Mr Ellwood, US Secretary of Veterans' Affairs David Shulkin, Canadian Minister of Veterans Affairs and Associate Minister of National Defence Kent Hehr, Australian Minister for Veterans' Affairs and Defence Personnel Dan Tehan, New Zealand Head of Veterans' Affairs Bernadine Mackenzie, and delegates from all nations came together under a shared commitment to their defence and veteran communities to discuss veterans' mental health and transition from military to civilian life.
Delegates were honoured to be hosted at the Royal Hospital Chelsea and to be shown the grounds by the Chelsea Pensioners.
Over the course of the two-day conference, the five countries identified many overlapping themes and mutual challenges, including for some nations addressing and treating post-traumatic disorder, rates of suicide and homelessness among veterans, barriers to mental health care, alternative therapies, veteran-centric approaches to the provision of services, and early intervention.
Delegates had an opportunity to hear from leading expert Professor Sir Simon Wessely on veterans mental health challenges and were taken by the extent of the research and the key facts and findings.
Delegates also visited the veterans charity organization 'Stoll' and had an opportunity to speak with United Kingdom veterans about their experiences transitioning to civilian life.
Delegates recognised that to face these challenges and progress reforms it was essential that evidence-based research and data informed policy decisions and implementation.
Ministers heard from clinical experts how myths about veterans' mental health were damaging efforts to encourage veterans to seek help as early as possible.
They agreed that efforts must continue on improving the provision of information to the veterans community and to transform the delivery of support and services to the defence and veteran communities in all five nations.
Delegates agreed to establish a network between the five nations to share and undertake research and emerging data, confirming their continuing commitment to collaborate on strategies that recognise, support and care for the defence and veteran communities across the five countries.
The initial research that will be undertaken will look at risk assessments and prevention strategies for veterans at risk of suicide.
Ministers thanked the United Kingdom for hosting the meeting and agreed to meet again in Australia in October 2018 to continue the work begun at this meeting and to share the outcomes of research undertaken.
.
.
.
.

.


.
+ + +
.


.
.
.
.

.

---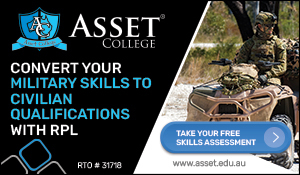 ...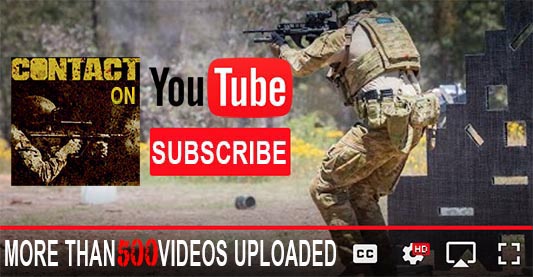 ---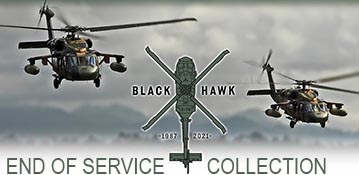 ...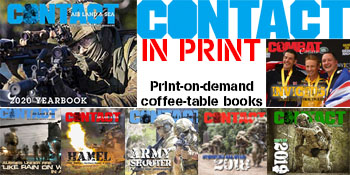 ---
.
.
Share the post "5 ministers meet to discuss veterans' mental health issues"
9344 Total Views
2 Views Today