Is Plan Beersheba 'old hat'?

A recent letter to the editor here at CONTACT asked about apparent changes happening in infantry battalions, which have not been properly explained by those who know to those who care…
I have recently seen some Army facebook posts which are lacking background information and I am hoping you may have some more details?
One post was from 5RAR, bravo company had received Bushmaster vehicles and the post said they were 'becoming a PMV mounted, motorised infantry battalion'.  
The post from 7RAR had them receiving M113AS4s, transferred from 1st Armoured, as they are restructuring the battalion.
I can't find any media releases and haven't seen anything in the ARMY newspaper.

Have you come across anything explaining the change? 
I wonder if the 'Standard Infantry Battalion' and Plan Beersheba is old news and the army is changing to something else?
If you find anything, I look forward to reading about it in your next issue!
Keep up the great work, cheers,
Brendan
On Brendan's behalf, CONTACT posed this very valid question to Defence.
This was their response…
As outlined in the 2016 Defence White Paper The Australian Army will modernise and invest in new and updated capabilities that meet the government's strategic expectations to address current and emerging threats.
As part of Plan BEERSHEBA, Army is working to improve the balance between combat and enabler capabilities.
Infantry battalions will be restructured to enhance training support capabilities. The restructure will include the transfer of Armoured Personnel Carrier (APC) and Protected Mobility Vehicle (PMV) to provide an integral mounted capability and enhanced protected mobility, rather than creating a traditional motorised battalion.
The introduction of the APC and PMV into the infantry battalions will provide greater firepower and targeting capability down to the section level. The infantry will continue to form part of an enhanced combat system with greater situational awareness and fighting potential. The infantry are now able to own, control and employ their vehicles.
This provides a significant advantage as they can fight dismounted or as part of an integrated, protected, networked system.
2RAR will remain as Army's specialist amphibious infantry battalion.
Information relating to this activity will be released to the public as part of the implementation.
.
So there you have the official spin on this significant change.
ARMY newspaper (page 10/11) recently offered a bit more specific details…
In 1 Bde, 5RAR will receive the PMVs. In 3 Bde, the PMVs will be transferred to 1RAR and, in 7 Bde, 8/9RAR will receive the vehicles. The transfer of PMVs from 1CSSB to 5RAR has already started. Concurrently, an infantry battalion in each combat brigade will receive APCs from its co-located ACR lift squadron. In 1 Bde, the APCs will transfer to 7RAR; in 3 Bde to 3RAR; and, in 7 Bde to 6RAR.
The provision of the APC is an interim measure to enable Army's transition to the Project Land 400 Phase 3 Infantry Fighting Vehicle capability. 2RAR will remain Army's specialist amphibious infantry battalion. Adjustments to the ACRs will see an enhancement to the combat brigade reconnaissance capability and capacity with the addition of a second cavalry squadron in each ACR.
.
On my recent trip to Townsville, one Infantry officer condensed all this info very succinctly – laid it out as it is viewed in the weeds….
"Plan Beersheeba is dead and buried. 1RAR is getting PMVs (more than 100), 3RAR is getting APCs and 2RAR will cease to exist as a light infantry battalion – permanently transitioning to the amphibious role on the LCHs, where space limits them to no more than about two rifle companies plus attachments."
…or words to that effect.
ARMY newspaper also carried a piece by Chief of Army Lieutenant General Angus Campbell….
Preparing for war is our mission. I want our Army to have every advantage on the modern battlefield. The Defence White Paper 2016 invests in new and updated capabilities (e.g. cyber, enhanced air defence, long-range rocket artillery, and land-based anti-ship missiles) that will significantly enhance Army's capacity to meet current and emerging threats. Our people need to be well trained, well equipped and well led to be a world-class land force into the future. This initiative will better align our force structure to meet this challenge. – Lt-Gen Angus Campbell, Chief of Army
What is the workforce alignment activity? The workforce alignment activity is the Army's way to align our establishment with the capability development opportunities from the Defence White Paper 2016.
We will increase combat enabler capability by modest adjustment in some combat numbers and the acquisition of new equipment. This is an approach being taken by a number of Western armies of the increasing power of modern enablers.
The workforce alignment activity will result in some amended unit structures at home and more powerful combat groupings on operations.
This activity occurs within the extant Plan Beersheba. The Beersheba force generation cycle supports no-notice national mission tasks and very short notice contingencies. Higher intensity combat tasks will continue to be tailored from force elements in the 'ready' phase.
This tried and tested approach recognises the importance of organisational flexibility to best prepare the Army for war.
This is an exciting opportunity to enhance our Army with new and advanced capabilities to ensure we maintain an advantage over potential adversaries. The workforce alignment activity has already started and is anticipated to conclude with the January 2019 posting cycle though much of the new equipment will enter service from that date. This modernisation process will take time so it is essential that we start now in order to build a well trained force structure to support the planned investment. Local area chains of command have been notified of the changes as they relate to specific units and locations.
Does this mean some people will be made redundant? No. No one will be made redundant. Rebalancing our structures will result in further growth and skilling opportunities for new and serving personnel. The workforce alignment activity will provide some soldiers new opportunities to try other trades and Army will support them to do so. There may be a number of personnel who, for a short period, will be managed within their existing unit or posting locality through pool position arrangements. Ultimately this activity will provide new opportunities for our workforce and improve the availability of workforce in critical trades.
What will this mean for enabler capabilities? Enabler capabilities, particularly in 6 Bde, will see some increases to their capacity through modernisation projects and workforce growth. Intelligence, cyber, EOD and armoured breaching are some of the areas that will benefit from the workforce alignment plan. These are critical elements worthy of additional investment as they are capabilities essential to our combat capability and support our contribution to the joint force.
What does it mean for the combat brigades? Combat brigades will evolve to include one infantry battalion with infantry fighting vehicles and one infantry battalion with protected mobility vehicles. While the infantry will still hold their dismounted skills, they will now have greater firepower and targeting capability down to section level. An additional cavalry squadron per armoured cavalry regiment will increase the reconnaissance and surveillance capability within the combat brigades. The new infantry fighting vehicles, combat reconnaissance vehicles and armoured engineer capability will provide greater protection for our people from highly lethal weapon systems and hold the same mobility as our most capable close combat platform – the M1A1 Abrams tank.
The combat brigades will now have greater options to operate as part of a joint force within an increasingly lethal environment.
Additionally, the Army will continue to provide a significant contribution to the ADF's joint amphibious capability. This contribution will see the dedicated rerolling of 2RAR as a specialist amphibious infantry battalion. Together with the integration of supporting reserve companies, 2RAR is the Army's lead for generating a pre-landing force in support of a combat brigade. What advantages will the Land 400 vehicles give to the combat brigades? Equipping and training our soldiers is essential to Army's contribution to the joint force and mission success. The progressive introduction of the new combat reconnaissance vehicles and infantry fighting vehicles will enable a more agile, potent, networked and interoperable capability. The Army's new structures combined with Land 400 vehicles will provide increased protection and firepower to our soldiers, and support sending information faster around the battlespace. Ultimately, this will support the tactical employment and survivability of our force. How will the training system be affected by the workforce alignment? The transition to the new structures will come with a training liability different to the existing requirement. The Army will adjust our recruitment and trainee numbers to support the new capabilities. Director General Training and Doctrine and the training system will also receive additional workforce to reduce some of the non-platform support burden placed on the combat brigades. Through the rebalance activity, our training model will be streamlined and continue to produce the world's best trained soldiers. Will it affect the Army Reserve?
Today's reserve generates real capability used across all of Army's endeavours. Through the introduction of new capabilities, the Army seeks to make best use of our people, both regular and reserve – this is known as a Total Force. Using a Total Force approach, the Army is more capable of tailoring solutions to the variety of diverse challenges expected in the future. Having employed more than 2400 reserve personnel on operations since 2004, it is very clear the contribution of the reserve is essential to the security of Australia. As an example of our next steps, to support 2RAR's general infantry and specialist amphibious roles, we will need to integrate reserve companies into its establishment.
.
.

.


.
+ + +
.


.
.
.
.

.

---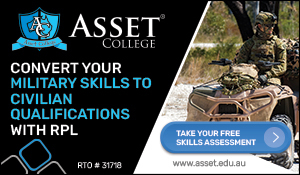 ...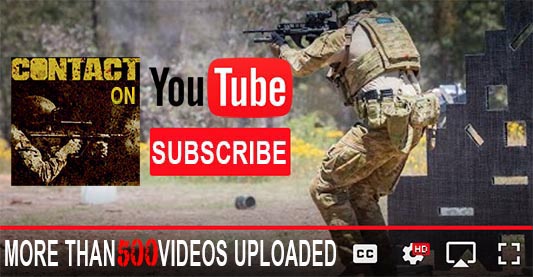 ---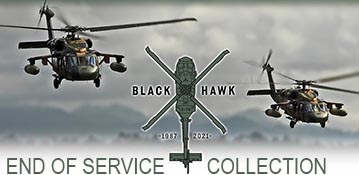 ...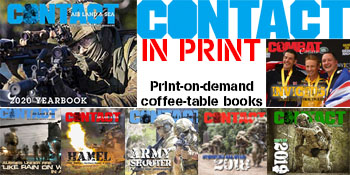 ---
.
.
22258 Total Views
2 Views Today