Cadets in the air and ON AIR

Year in review – No 619 Squadron, Seaford
No 619 (City of Onkaparinga) Squadron is based at Seaford Secondary College southwest of Adelaide. Among last year's highlights, in June the squadron was granted the Freedom of Entry to the City of Onkaparinga.
Later, at the end of year parade, the Member of Parliament for Reynell, Katrine Hildyard MP thanked the cadets for their outstanding leadership in the community. She also thanked staff, parents and caregivers for engendering that leadership.
The Squadron began this year in style: seven cadets took to the air in a Pilot Experience Flight (PEX) of Aldinga airfield – flying vintage aircraft such as the de Havilland DH.82A Tiger Moth.
While developing their aviation skills in classic biplanes the cadets took in classic views of South Australia's Fleurieu Peninsula and the rolling vine-covered hills of the famed McLaren Vale region.
One of those trainee pilots took to the air again later in the year – when Cadet Sergeant Chaise Olah spoke on Radio Adelaide 101.5 FM of her experiences in the AAFC and her service to the community with Helen Meyer, Producer of "Service Voices". This was the first time any ADF Cadet had been interviewed for the show.

MAIN CAPTION: Cadet Sergeant Chaise Olah (right) is interviewed on radio by ABC Adelaide producer Helen Meyer. Photo by Pilot Officer (AAFC) Paul Rosenzweig.
"Service Voices" is broadcast in and around the Adelaide metropolitan area, on Monday afternoons between 3 and 4 pm. The program presents news, views, perspectives and memories from veteran, service, volunteer and defence communities.
The stories are also available online, including Cadet Sergeant Olah's interview – here.
Cadet Sergeant Olah talked about the many benefits of service in the Australian Defence Force Cadets, particularly the opportunities to participate in community ceremonial activities.
On Remembrance Day last year for example, South Australian Air Force Cadets participated in Remembrance Day activities in localities from Mount Gambier and Yankalilla, to Kadina, Port Pirie and Macclesfield, Littlehampton in the Adelaide Hills, and metro locations including Modbury High School, Holy Family Catholic Primary School in Parafield Gardens, and Unley High School.
In the south, No 619 (City of Onkaparinga) Squadron supported the 2016 Remembrance Day service at Willunga High School.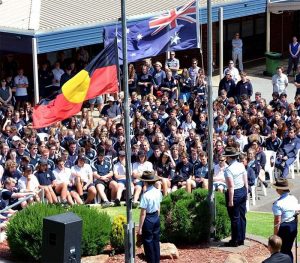 This year, on the final parade of Term 1, Cadet Sergeant Olah was Parade Warrant Officer for a ceremonial parade in which the squadron's newest cadets were 'Patched'.
Squadron Commanding Officer Flying Officer (AAFC) Simon Blair explained: "We conducted a ceremonial type parade in which new cadets who had completed the Recruit Stage of training were officially welcomed into the Squadron and allocated to their Flights".
The AAFC does not officially have the rank of 'Recruit'. Pilot Officer (AAFC) Paul Rosenzweig, 6 Wing Public Affairs & Communication Officer, said "the tradition of 'Patching' cadets has been adopted by some squadrons – which involves the CO calling each newly-qualified cadet forward, congratulating them on passing Recruit Stage, and giving them their Squadron Patch".
From this formal acceptance into the squadron, Cadets are assigned to their respective sections within Flights, which are under the control of a Cadet Sergeant as Flight Commander.
As cadets progress through the ranks they come to command these sections and flights, and exercise their leadership skills both on a weekly basis and on squadron and wing activities.
.
Radio Adelaide's "Service Voices" can be found here.
Cadet Sergeant Olah can be heard discussing her cadet career on the show, here.
.
.

.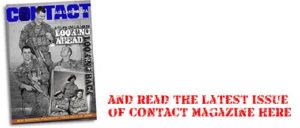 .
.
.
.

.
.

.

---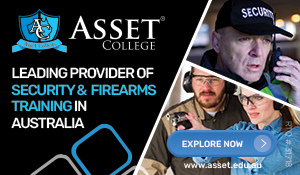 ...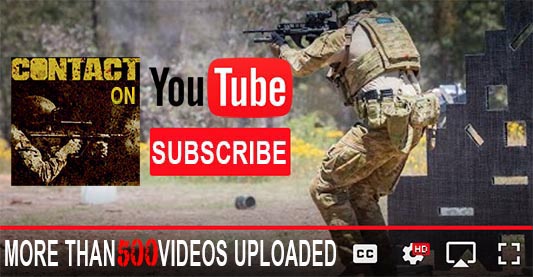 ---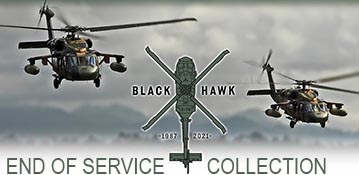 ...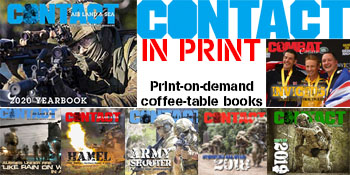 ---
.
.
9240 Total Views
2 Views Today