TG Taji graduates in Iraq heading for Mosul

Task Group Taji has now trained more than 21,000 Iraqi Security Force personnel after recent graduations at the Taji Military Complex, near Baghdad for Operation Okra.
CAPTION: An Iraqi Army soldier provides security for an Iraqi Army Mi-17 helicopter during live-fire assault scenario with Australian and New Zealand Defence Force trainers from Task Group Taji 4 at Taji Military Complex, Iraq. Photo by Corporal Kyle Genner. P.S. CONTACT likes the cool dude on the helicopter tailgate 🙂
The graduations included 276 Energy Police who provide security for Iraqi infrastructure and 940 police from Ninewah province in northern Iraq, who will be deployed to hold and secure areas liberated from Daesh.
There were also 280 graduates from the Iraqi Army's Non-Commissioned Officers Academy who completed Task Group Taji's first Officers and Junior Leaders Course.


VIDEO CAPTION: Lance Corporal Dylan Hart has set himself a goal of learning five new Arabic words a day during his deployment with Task Group Taji 4. He's in Iraq for six months commanding a force protection element and training Iraqi soldiers.
Commander of Task Group Taji 4 (TGT-4) Colonel Richard Vagg said the graduations demonstrated the task group's ability to train and prepare Iraqi forces, at the request of the Iraqi Government, for the fight against the Daesh terrorist group.
"Since Task Group Taji began operations in May 2015, it has delivered a significant amount of training to more than 21,000 members of the Iraqi Security Forces," Colonel Vagg said.
"Members of the conventional Iraqi Army trained by Task Group Taji are now conducting the clearance of West Mosul, while the Ninewah police are securing East Mosul and other parts of Iraq.
"Task Group Taji is delivering specific combat training to combat troops so they can directly contribute to defeating Daesh and maintaining security in Iraq."
The graduation of the Iraqi soldiers followed 12 weeks of training including Laws of Armed Conflict, weapons handling, marksmanship, combat first aid, vehicle checkpoints, explosive hazards awareness, building clearances, obstacle breaching techniques and combined arms operations.
Colonel Vagg said the training culminated in a five-day combined arms exercise, incorporating Iraqi Army aviation, tanks and infantry.
"The Junior Leaders Course is training the next generation of Iraqi military leaders so that they can maintain force generation to continue to secure and protect their country," he said.
"The training that Task Group Taji delivers is making a significant contribution to the security of Iraqi people now and into the future. It's delivering an Iraqi solution for an Iraqi problem."
Major General John Frewen, Commander Joint Task Force 633, said the latest graduations were an example of the great work Australian and New Zealand counterparts had completed together at Taji.
"The Iraqi government and Iraqi Security Forces hold the training provided by us at Taji in a very high regard," Major General Frewen said.
"Our training audience is continually growing and the demand for our training, including the introduction of the Mobile Training Teams, is an example of how we have adapted to meet the needs of the Iraqis to assist them in defeating Daesh.
"Trainees since 2015 have included police and Iraqi Army units that are currently heavily involved in the battle to liberate Mosul and secure the safety of the city's population.
"We can all be very proud of the efforts of the personnel at Task Group Taji."
TGT-4 is a combined force of around 300 Australian and 100 New Zealand Defence Force personnel on a mission to train, advise and assist members of the Iraqi Security Forces.
At the request of the Iraqi Government, the Task Group is providing training and mentoring as part of Operation Okra – Australia's contribution to the international coalition effort to defeat Daesh and maintain security in Iraq.
.
.

.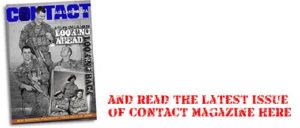 .
.
.
.

.

---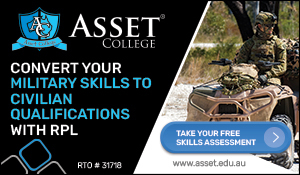 ...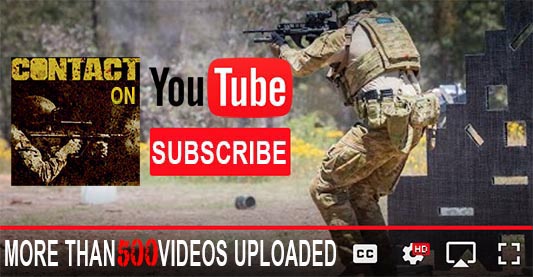 ---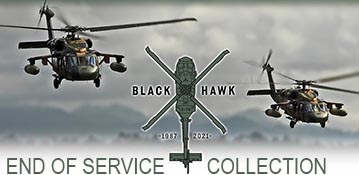 ...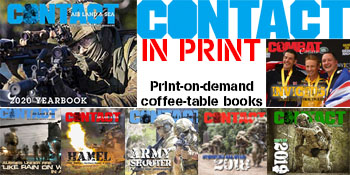 ---
.
.
13462 Total Views
2 Views Today