MRTT officially fully capable – with improvements planned
Share the post "MRTT officially fully capable – with improvements planned"

The RAAF's KC-30A Multi-Role Tanker Transport (MRTT) fleet has officially reached Final Operational Capability (FOC).
ADF FILE PHOTO: A KC-30A Multi Role Tanker Transport (MRTT) extends its boom to connect to another KC-30A MRTT.
Chief of Air Force Air Marshal Leo Davies said FOC for the KC-30A MRTT was a critical component of RAAF's aviation capability.
"It has been transporting passengers and equipment, and refuelling with its hose-and-drogue technology for some time. The achievement of FOC signifies that our boom refuelling capability is now also fully operational, and compatible with a wide range of Australian and international aircraft," Air Marshal Davies said.
"This tanker has come a long way since its introduction, undertaking significant operational, test and evaluation activities with a range of coalition aircraft, including United States Air Force F-35A Lightning II aircraft. This was a vital test of the KC-30A, to ensure we are prepared for our future force, including our F-35A arriving in late 2018."

Minister for Defence Marise Payne congratulated the Royal Australian Air Force on the achievement.
She said the KC-30A was a significant capability multiplier for our Air Force, which had proven itself over Iraq as part of Operation OKRA.
"This is a significant milestone for the fleet, which is now able to refuel a range of aircraft from our Air Force and our international partners," Minister Payne said.
"The KC-30A has been an outstanding asset over Iraq on Operation OKRA, having offloaded more than 74,000,000 pounds of fuel to coalition aircraft, including Australia's F/A-18A Hornet and E-7A Wedgetail. It is on the front line, making sure the Hornets can take the fight to Daesh effectively.
"Just one KC-30A can support the deployment of four fighter aircraft over 5000km, with 50 personnel and 12 tonnes of equipment. It is an extremely versatile aircraft that is suited to the long ranges of the Australian continent."
Meanwhile: The Royal Australian Air Force and Airbus yesterday signed a research agreement to further develop the RAAF KC-30A's capabilities – initially seeking to automate the process for boom refuelling without the need for control by the on-board air-refuelling operator, to reduce the risk to aircraft and personnel.
Airbus said the agreement strengthened the industrial partnership between the company and Australia's defence force, and will help to define the evolution of the KC-30A fleet.
"This will result in the KC-30A's core transport and refuelling capabilities supporting the RAAF's transformation into a fully integrated force, capable of tackling complex contemporary defence and security challenges," a company spokesman said.
"The agreement's first milestone is the joint development of the automatic air-to-air refuelling (A3R) concept, which represents a major step forward in in-flight refuelling.
"Automating boom refuelling contacts reduces potential risk by minimising operator workload, and increases operational efficiency by cutting the time for each contact.
"The system requires no additional equipment in the receiver aircraft.
"Initial approach and tracking of the receiver is performed manually from the A330 MRTT's console.
"Once the image processing system acquires the receiver and the receptacle position, the operator can use the system aid allowing the boom to automatically follow the receptacle.
"Final extension of the boom's telescopic beam is manually performed by its operator to make and maintain contact.
"The RAAF and Airbus have already successfully performed proximity trials with the system, with physical contacts planned for the near future."
Fernando Alonso, Head of Military Aircraft at Airbus Defence and Space said the KC-30A offered tremendous combat potential at the heart of the integrated Air Force of the Future, including using the platform as a communications node, to maximise air-power delivery.
Based at RAAF Base Amberley, Air Force operates five KC-30A MRTT aircraft.
The first KC-30A arrived in Australia in 2011, before achieving Initial Operational Capability in 2013.
An additional two aircraft are currently being acquired and are due for delivery in late 2017 and late 2019 respectively.
Australia's KC-30A MRTT has refuelled a wide spectrum of aircraft during testing and on operations, including Australian F-35A Lightning II, F/A-18A/B Hornets, F/A-18F Super Hornets, F/A-18G Growler, C-17A Globemaster and E-7A Wedgetail, and international aircraft including US Marine Corps F/A-18C/D and AV-8B, US Navy F/A-18E/F/G, US Air Force F-16C and B1-B, Royal Canadian Air Force CF-18, Royal Air Force Tornado and Typhoon, Royal Saudi Air Force Typhoon and Tornado, French Air Force Rafale and German Air Force Tornado.
.
.
.
.

.
.
.

.

---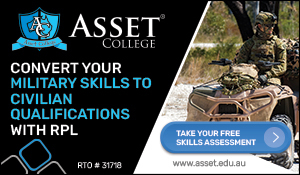 ...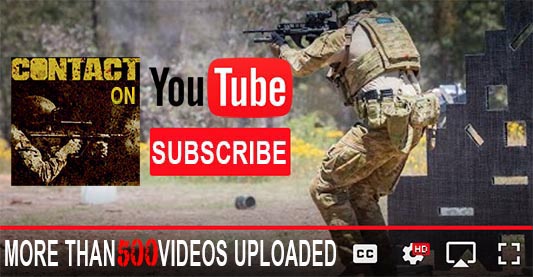 ---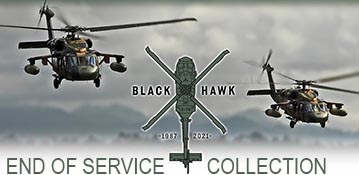 ...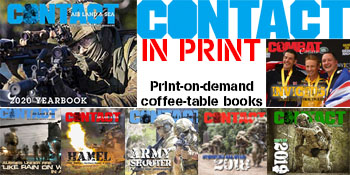 ---
.
.
Share the post "MRTT officially fully capable – with improvements planned"
11047 Total Views
2 Views Today