Army's P'Olympic Gold Medalist visits HQ

Sapper Curtis McGrath visited Army Headquarters on 6 October and was congratulated by Chief of Army Lieutenant General Angus Campbell and Army HQ staff for his performance at the 2016 Paralympic Games in Rio, Brazil, after coming home a gold medalist.
The Army combat engineer won gold in the KL2 200m canoe sprint final.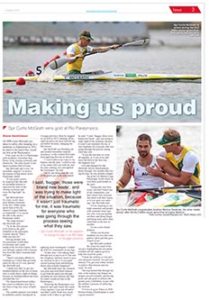 Story by ARMY Newspaper and Brian Hartigan
Photo by Sergeant Mick Davis
CAPTION: Australian Army soldier and 2016 Paralympic Games gold medallist Sapper Curtis McGrath chats to Army HQ staff during a morning tea in Canberra, on 6 October 2016.
Sapper McGrath was wounded in an improvised explosive device blast in Afghanistan on 23 August 2012.

The-then 24-year-old lost both his legs in the blast.
As he was taken to safety after stepping on the landmine just four years ago, Sapper McGrath famously joked to his comrades that they would see him at the Paralympics.
Four years on, he is a Paralympic gold medallist, Australian flag bearer in the closing ceremony and finalist for 'The Don Award' in the Sport Australia Hall of Fame.
Sapper McGrath said it was "an incredible surprise" to receive the honour of flag bearer at his Paralympic debut.
"It was pretty cool to be surprised like that and an incredible honour to represent the team at the closing ceremony and wave the flag high," he said.
Sapper McGrath beat five-time world champion Markus Swoboda in the KL2 200m canoe sprint final at Rio de Janeiro's Lagoa Stadium to secure the title in the sport's Paralympic debut.
"We made history," Sapper McGrath said.
"To be the first person to be listed as the gold medallist in the paracanoe is pretty special."
Having already won two paracanoe world titles and a gold medal at the Invictus Games, 2016 was fittingly capped with a nomination from the Sport Australia Hall of Fame.
"There's not many athletes in Australia as a whole who get nominated for this, so it's very special," Sapper McGrath said.
"I think now they've got two disabled athletes in the mix of nominees it could shine a light on things, because no disabled athlete has been awarded that yet."
While the Queensland-based soldier has cause to celebrate now, it has been a long four years of hard work.
The combat engineer was tasked to establish a police checkpoint in Uruzgan province when he stepped on an IED in 2012, blasting off his right leg above the knee and left leg just below the knee, changing his life forever.
Sapper McGrath was bleeding out and needed immediate medical assistance.
As the combat first-aider for his patrol, he tried applying first aid on himself.
"I wasn't able to do it due to my balance and the pain. I yelled at one of my mates who was with me and he came running over and applied the tourniquet," he said.
"As he was doing that, the rest of the patrol got to me and started applying more tourniquets. I ended up with five tourniquets on my legs.
"In that time I was talking them through how to put in an IV line and the morphine, and how much to give me and how to do it.
"It was quite surreal looking back and thinking about what actually happened."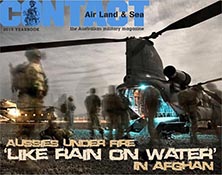 Sapper McGrath knew the situation was grim and used black humour to help the patrol get through, including his now-famous line that his mates would see him in the Paralympics.
"Knowing the Paralympics was about to start and I knew the extent of my injuries, I just sort of said it and didn't really think how much actual work it takes to get there," he said.
"I also said, "bugger, those were brand new boots", and was trying to make light of the situation, because it wasn't just traumatic for me, it was traumatic for everyone who was going through the process, seeing what they saw.
"It was the last time we would be all together, so I was trying to leave the field in the best way – the happiest way."
Life had changed for Sapper McGrath, but his determination shone through.
Six months after losing his legs, he was already competing at the US Marine Corps Paralympic Trials where he won three gold medals in the pool.
"Going into your first event, you don't know any of the competitors, you don't know how everyone else deals with their injury, so it was quite eye-opening," he said.
"It was inspiring to see triple amputees and people with traumatic brain injuries who were just getting out there and doing things and being more active than I had been in the past six months.
"It was a new-found purpose. When you become disabled you lose that competitive spirit – but that gave it back to me."
The gold-medalist soldier credited the Army for much of his success, highlighting the discipline instilled and the support given to help him reach his goals.
"I think the military is very process- and goal-oriented.
"You get your mission. You get your orders on how to achieve that mission and succeed," he said.
"Having learned that through my time in the military has helped me prepare myself mentally, and having goals and sub-goals to achieve the greater goal is definitely on par with the military's process of achieving the mission.
Sapper McGrath is a current-serving soldier, and has previously competed in the World Sprint Canoe Championships in Moscow (2014) and Milan (2015). He has also competed in Invictus Games in London (2014) and Orlando (2016).
And has ambitions to represent Australia at the next Paralympics.
"I'd love to go to Tokyo in 2020 because being a Paralympian is such a great moment."
.
.
.
.

.
.
.

.

---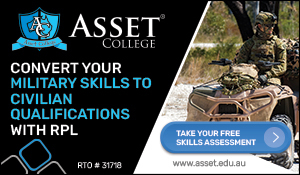 ...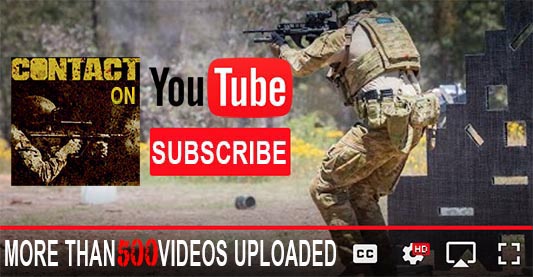 ---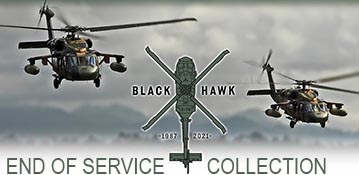 ...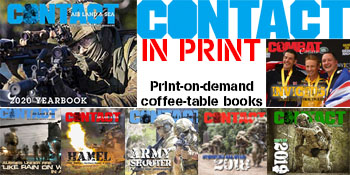 ---
.
.
11402 Total Views
2 Views Today