AAFC presented Governor-General's Banner

More than 75 years of community service by the Australian Air Force Cadets has been acknowledged with the presentation of a National Banner by Air Vice Marshal Peter Yates, on behalf of Governor-General General Sir Peter Cosgrove.
Air Vice Marshal Yates conveyed the Governor-General's apologies for not being able to attend the presentation in early October because of matters of State, saying his remarks were based on what His Excellency would have said.
The National Banner was presented by Air Vice Marshal Yates and paraded during a stunning display of precision marching by Air Force Cadets in the presence of senior Air Force officers, Cadets staff, aviation industry executives, supporters, families and friends as the culminating celebration event of the Australian Air Force Cadets' 75th anniversary.
"On behalf of our Commander-in-Chief, it is my great honour to present the Governor-General's Banner to the Australian Air Force Cadets," said Air Vice Marshal Yates in the uplifting ceremony that took place inside the Australian Defence Force Academy in Canberra, due to inclement weather.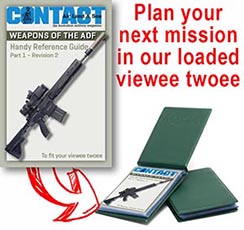 "This honour is bestowed upon an Australian Defence Force Unit which has provided long and dedicated service to the nation throughout the past 75 years.

"I routinely see Air Force Cadets as honour guards and flag bearers at commemorations around the country. At these and other events, I am reassured that such fine young people are willing to honour the past and be part of the traditions that are so important to all Australians.
"Air Force Cadets benefit from opportunities and experiences that are truly unique including skills in leadership and strategy, and how to perform under pressure and keep a clear head when it counts the most," said Air Vice Marshal Yates.
"Cadets also learn life skills from weapons to bushcraft, and where else do you learn to fly an aircraft solo before being old enough to drive a car?"
Air Vice Marshal Yates said that many skills gained by Cadets could be used as credits for broader educational qualifications achievable at an age younger than almost anyone else in the community.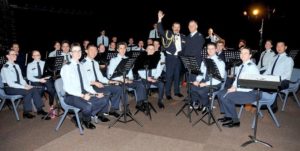 This included being able to automatically qualify for a TAFE Certificate III in Business in their mid-teens while still at high school, following successful completion of their Cadet Warrant Officer or Cadet Under Officer training.
"Cadets has evolved into a youth development organisation par excellence, and I have no doubt that many of tomorrow's leaders are today's Cadets."
On behalf of the Governor-General, Air Vice Marshal Yates also paid tribute to the thousands of Air Force Cadets staff serving the nation during the past 75 years.
"The Australian Air Force Cadets thrives because of your expertise and commitment, and His Excellency wants you to know your work and contribution are valued and held in the highest esteem."
Group Captain (AAFC) Paul Gregory, Commander of the Australian Air Force Cadets, said the event was extraordinarily prestigious.
"The Governor-General's Banner has been presented to us on behalf of the Australian Representative of Her Majesty, Queen Elizabeth II, Queen of Australia.
"More than 8000 male and female teenage Australian Air Force Cadets and adult staff currently wear the Queen's uniform and our national badge bears her crown.
"Australian Air Force Cadets and staff are bound together by shared values of loyalty, teamwork, respect, courage and honour, and the Governor-General's banner therefore becomes of great moral and sentimental importance, both as a rallying point and a visible expression of our unity.
"Around the nation, the Governor-General's Banner will therefore always be paraded with great respect and full ceremonial honour, in keeping with ancient and modern military traditions," said Group Captain (AAFC) Gregory.
Members of the Banner Party are comprised of carefully chosen senior Cadets who regard their duty to carry and escort the Banner as a great honour; and it is saluted by all uniformed persons present when paraded.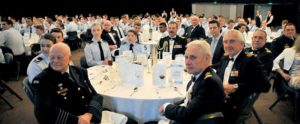 The National Banner was consecrated by Chaplains from the Australian Air Force Chaplain (Squadron Leader) Robyn Kidd, and Air Force Cadets Chaplain (Pilot Officer (AAFC)) Darryl Harris and Chaplain (Flight Lieutenant (AAFC) John Knight) who blessed all Australian Air Force Cadets members: "Go forth into the world in peace; be of good courage; hold fast that which is good; render to no one evil for evil; strengthen the faint hearted; support the weak; help the afflicted; give honour to all; love and serve the Lord, rejoicing in the power of the Holy Spirit; and the blessing of God Almighty, the Father, the Son and the Holy Spirit, be upon you and remain with you always."
The Air Force Cadets story began in 1941 to help address the needs of war, but in peacetime has triumphed as the nation's preeminent aviation-focused youth development organisation, exerting tremendous positive influence over the lives of more than 150,000 young people during its 75-year history..
Governor-General, His Excellency General the Honourable Sir Peter Cosgrove AK MC (Retd), could not attend in person, as planned, because he was in Israel representing Australia at the State Funeral for former president Shimon Peres.
.
.
.

.
.
.

.

---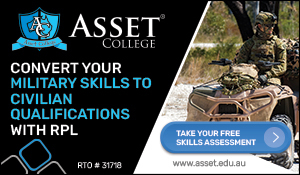 ...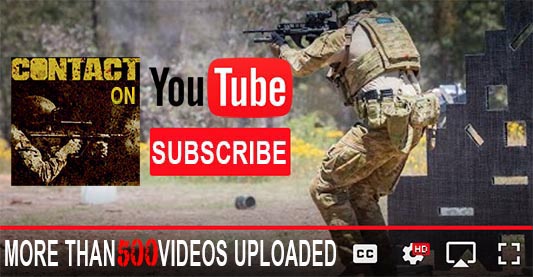 ---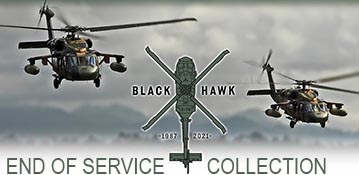 ...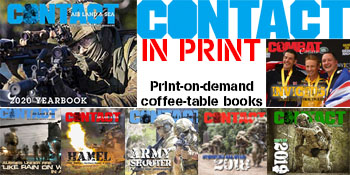 ---
.
.
12001 Total Views
2 Views Today