Tuesday-night Army Reserve parades – Defence responds to soldiers' concerns
Share the post "Tuesday-night Army Reserve parades – Defence responds to soldiers' concerns"

Some of you will be aware that I raised this issue last week and sought clarification from Defence about their surprising initial answer.
The followup answer was even more surprising.
But, first, let me recap…
It was brought to my attention recently that some Army Reserve units that have traditionally paraded every Tuesday night, may not be parading on Tuesday nights in the future, so that the training budget can be use on field exercises instead.

This first came from a CONTACT fan who was concerned about rumours floating around his unit that the long-held, historical practice of parading every Tuesday night was about to change.
So CONTACT asked Defence for clarification…
Could you please comment/confirm/deny a rumour that's been brought to my attention that at least some Army Reserve units may not be parading on Tuesday nights in the future, in an effort to save ARTS for use instead on field exercises?
Defence's answered two weeks later…
The frequency of Tuesday night parading varies from unit to unit and is influenced by a number of factors including training objectives, the time of year, and the availability of reserve members.
Some units may elect to aggregate resources in order to conduct a single activity over one or more days, which often delivers better training opportunities for members, and delivers enhanced outcomes for the overall reserve capability.
The Army Reserve is sufficiently funded in the current financial year, and into forward estimates.  
It is important for the Army Reserve to have flexibility to develop parading regimes which optimise training and capability outcomes within assigned resources.
This approach ensures priority training continues in all parts of the Army Reserve.
Now, I don't know about you, but, I found this answer rather surprising.
I genuinely didn't know that individual units had the flexibility to drop Tuesday-night parading and aggregate their resources in order to conduct consolidated blocks of training.
The soldier who brought the rumour to my attention obviously didn't know this either.
And, it seems, Defence Force Recruiting don't know about it either, because their web site clearly states, "You will be required to parade one night a week of three hours duration..."
Now, I'm not actually saying that dropping Tuesday-night parading in favour of block training is a bad thing. And, it has been pointed out to me that some units, for example such as 51FNQR, rarely if ever adhere to 'normal' parade patterns (because they deploy so often).
I'm just saying that I didn't know it was a unit-to-unit optional extra.
And I'm saying that many soldiers in the regions, who have been used to the routine for donkey's years, didn't know about this either.
Anyway, at the risk of labouring the point, I asked Defence some follow-up questions…
Can you please confirm/clarify your answer in light of…
long-running ad campaigns that spoke of "one night a week, one weekend a month"
the "commitment FAQ" on the defencejobs.gov.au web site that still clearly says "

You will then be required to parade one night a week of three hours duration and one weekend a month to maintain your fitness and revise skills already taught to you.

"
concerns raised by Army reserve soldiers who complain of rumours that the standard and long-established practice of parading on Tuesday nights in their units is about to cease/change after many, many years
concerns raised around the difficulty of planning and coordinating civilian leave in a fluctuating, unpredictable, changing reserve-attendance-commitment environment
your answer not being consistent with long historical experiences of soldiers in the majority of reserve units
Can you please explain when unit-level flexibility in this matter came into effect and when/how was it communicated to the units and to the soldiers?
Also, in answer to my query about cutbacks to Tuesday-night parading in SE Queensland, in May this year, you said "Contrary to media reporting, Army Reserve members continue to parade in South East Queensland and the Reserve force is adequately funded. Regular Tuesday parade nights and training weekends continue". 
This clearly infers that parading on Tuesday nights is a regular thing. Please comment.
Well, slap me silly and call me a monkey – Defence answered my enquiry this morning – at 10.31am Tuesday 4 October.
You should note – I submitted the follow-up questions after knockoff on Friday 30 September and Monday 3 October was a public holiday.
Let me say that another way…
Unless someone worked on this over the bank-holiday weekend, Defence considered this issue, compiled their answer and got it cleared through the chain of command in about 2.5 working hours!!!
That's got to be a record.
..
And their carefully considered and duly authorised answer was….
..
..
.
.
.
.
.
.
"Thankyou for your follow up enquiry. Defence has nothing further to add."
.
..
.
.
.
.
(Disclaimer – My questions to Defence are from me as a civilian reporter and are completely independent of my reserve service. I am a sergeant in the Active Reserve, posted to a full-time unit, working on special projects. Therefore I am personally unaffected by this issue.)
.
.
.
.

.
.
.

.
.

.

---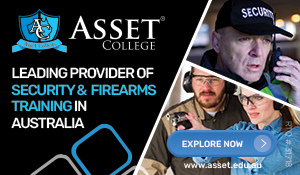 ...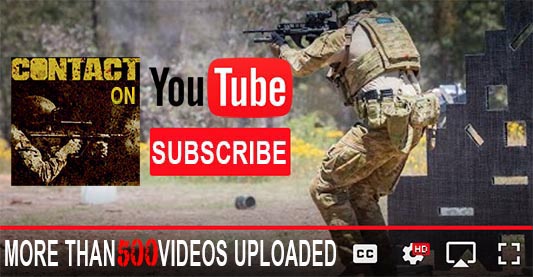 ---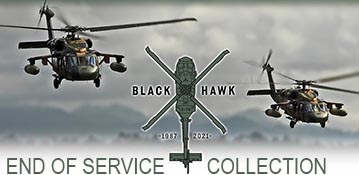 ...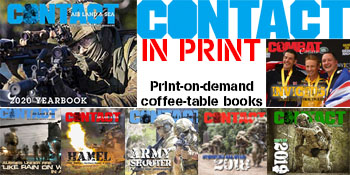 ---
.
.
Share the post "Tuesday-night Army Reserve parades – Defence responds to soldiers' concerns"
36330 Total Views
2 Views Today