Pozières – "more densely sown with Australian sacrifice than any other place on earth"
Share the post "Pozières – "more densely sown with Australian sacrifice than any other place on earth""

The sacrifice made by Australian servicemen during the Battle of Pozières, France, was commemorates yesterday on the 100th anniversary.
The Battle of Pozières (23 July to 3 September 1916) saw three Australian Divisions capture and hold the village of Pozières and, from there, launch 19 attacks on the Germans.
When the Australians were relieved on 3 September, 1st ANZAC Corps had suffered 24,139 casualties, including 6731 dead.
Australia's official war historian Charles Bean wrote that the site of the old windmill marked a "ridge more densely sown with Australian sacrifice than any other place on earth".
A commemorative service was conducted yesterday at the site of the 1st Australian Division Memorial at Pozières at 4pm local time – midnight AEST.

For the first time since World War One, the official Colours of the Australian Army's 2nd Division returned to the battlefield.
Chief of Army Lieutenant General Angus Campbell said it was important to acknowledge the courage and strength of the Australian Imperial Force and their significant place in this period of history.
"Army's Colours symbolise the spirit of an Army regiment. They reflect our history, and they are a great source of pride and identity for our soldiers," Lieutenant General Campbell said.
"A number of 2nd Division units have paraded their Colours during Western Front commemorations. The Colours have undertaken a journey from their home locations across Australia to France and Belgium, echoing the journeys undertaken by thousands of Australian soldiers in World War One.
"Returning the Colours to the battlefields of the Western Front is a powerful demonstration of the connection between the Australian Imperial Force (AIF) of 1916 and the Australian Army of 2016."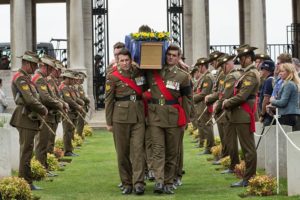 Three unknown Australian soldiers whose remains were located nearby but remain unidentified were also reinterred with full military honours.
Minister for Veterans' Affairs Dan Tehan said the Battle of Pozières was an integral chapter in Australia's history and one that would never be forgotten.
"The Battle of Pozières was a military success — our soldiers captured the village and held it, but success came at a terrible cost," Mr Tehan said.
"More Australians were lost in eight weeks of fighting in France than during eight months on Gallipoli the previous year.
"It was a bloody and brutal battle and it is difficult to think about what those Australians endured, as we reflect on the price they paid defending the freedoms we enjoy today.
"The 100th anniversary is an opportunity to reflect on the sacrifice of those who served in the First World War and also the one million plus Australians who have served, and continue to serve, in defence of our country."
.

.
Minister for Veteran's Affairs Dan Tehan's speech:
We stand here at the memorial to our fallen soldiers to remember.
To remember our loss and pay tribute to its legacy.
Unlike other forces, our soldiers were not forced to march but chose to walk – an army of volunteers.
Pozieres was a bloody and brutal battle. A military success – our soldiers captured the village and held it but success came at a terrible cost. More Australians were lost in eight weeks of fighting in France than during 8 months on Gallipoli.
They volunteered to serve despite the risk, the greatest risk of them all.
Two brothers, Goldy and Alec Raws, epitomise this volunteer spirit.
Goldy enlisted early and served at Gallipoli.
When their father the Reverend John Raws discovered that his other son Alec was also looking to enlist, he wrote to him pleading to reconsider.
The Reverend was acutely aware of the toll war was taking on other families back home.
Alec would hear nothing of it.
Writing to his father, he explained his decision simply: "I do not think that I was ever a great man for heroics but I do believe that there are some things worth more than life."
Both Alec and Goldy Raws would serve in the 23rd Battalion here at Pozieres and Mouquet Farm.
On July 23, when the Australian forces moved on Pozieres, Goldy Raws was amongst the first push as the Australians captured the town.
A victory that allowed the British forces to also make gains.
But the Australians were now a high and easy target for German artillery.
The bombardment suffered by the Australians over the next few days was some of the most severe of the entire First World War.
Australia's official historian Charles Bean described it: "The shelling at Pozieres did not merely probe the character and nerve; it laid them stark naked as no other experience of the AIF ever did. In a single tour of this battle, divisions were subjected to greater stress than in the whole of the Gallipoli campaign."
Australian men had volunteered to walk in to hell.
While many were blind to the reality of what they would face, when they finally saw the horror they stared it down with unbending resolve.
Alec arrived at Pozieres to join the fighting and his brother on the 29 of July.
He could not wait to be reunited with Goldy, who he had not seen since he had left for war more than a year earlier.
Tragically the first news he heard of his brother was he had been listed as missing in action the day before.
Like many in the first few days of the offensive, Goldy could not be found and had not returned to the trenches.
With his brother at the front of his mind, Alec along with his fellow Australians would bear the full brunt of the German guns in the next few days.
He wrote in a letter home: "The horrors one sees and the never-ending shock of the shells is more than can be borne. Hell must be a home to it. The Gallipoli veterans here say that the peninsula was a happy picnic to this push… I have had much luck and kept my nerve so far. The awful difficulty is to keep it. The bravest of all often lose it. Courage does not count here. It is all nerve… Poor wounded devils you meet on the stretchers are laughing with glee. One can not blame them. They are getting out of this."
For two weeks amidst the shelling, the Australians moved by night to avoid detection from German artillery spotters.
They fought off German counter-attacks and successfully held their ground.
All the time Alec remained hopeful of finding news of his brother and wrote to his father that the constant moving along the line to avoid the shelling might be the only reason he had not received it.
As his battalion pressed towards Mouquet Farm, he wrote: "I write of him coldly and without emotion, because, Father, it is impossible that one give way to the expression of grief just now. And I do trust that you and Mother, should good news not have reached you, will be able to sustain yourselves."
It was Alec's last letter home.
Four days later the German bombardment took him and several others with a single shell.
Goldy and Alec Raws, like the 6,727 other Australians who died around Pozieres, saw the need to serve as something larger than themselves.
They were of a generation where sacrifice had no bounds.
We gather here to remember Goldy and Alec and an army of volunteers.
They did not consider themselves heroes. But their quality, conduct and actions belie this.
They left their homes.
They left their families, friends and loved ones.
They left their futures.
Heaven bound having been to hell and back.
They stepped forward to serve, to volunteer.
It is a legacy today that we still treasure – the willingness to put oneself forward at a time of need, a resolve to offer oneself freely no matter what the cost, to do the job required.
It is why we remember here at Pozieres today not only the hell encountered, or the heroics achieved but the legacy.
That there was a generation that bestowed on us a belief – that there is a need to give of ourselves for our community and for our nation.
It is this humility to serve and legacy left that we commemorate.
Lest we forget.
––––––––––––––––––––––––––––
On Friday, Mr Tehan laid a wreath at the Menin Gate memorial in Belgium where the names of 55,000 missing soldiers, including 6000 Australians, are recorded.
More than 46,000 Australians died in France and Belgium and about 18,000 have no known graves.
"Thousands upon thousands of Australian soldiers passed through the site of the Menin Gate on their way to fight on the Western Front 100 years ago and, sadly, so many never returned," Mr Tehan said.
"As a nation we must keep alive the memory of every Australian who defends our values and freedoms as a reminder of the tragedy of war and a reminder of their bravery and mateship."
.
.
.

.
.
.

.
.

.

---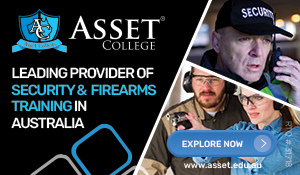 ...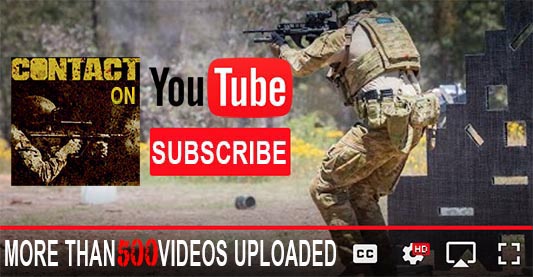 ---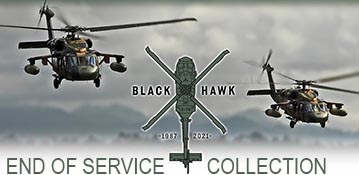 ...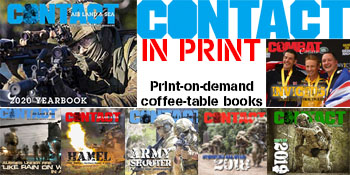 ---
.
.
Share the post "Pozières – "more densely sown with Australian sacrifice than any other place on earth""
17320 Total Views
2 Views Today