Afghan Army officer cadets complete NZDF-supported training
Share the post "Afghan Army officer cadets complete NZDF-supported training"

About 320 Afghan officer cadets have just completed a 12-month training programme that New Zealand Defence Force (NZDF) mentors helped provide at the Afghan National Army Officer Academy (ANAOA) in Kabul.
Afghan Defence Minister Abdullah Habibi acknowledged the NZDF's contribution to the year-long training programme at the ANAOA graduation ceremony recently, and Lieutenant Colonel (LTCOL) Andrew Brown, the NZDF Senior National Officer in Afghanistan, and Staff Sergeant Brian King were also awarded Chief Mentor Commendations for their work.
LTCOL Brown said about 70 per cent of the graduates are destined for the infantry and most of them will go straight to front-line units.
The training programme, which is led by the United Kingdom, includes both conventional warfighting skills and counter-insurgency training. It comprises 10 field training exercises, English language training, tactics, war studies, signals and Information and Communications Technology training, and communication skills.
"The training aims to develop officer cadets' tactical competence as junior leaders," LTCOL Brown said.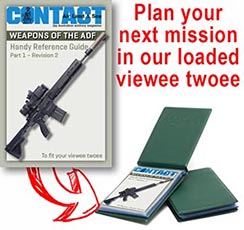 "Seven of the graduates are women. While that number may seem small by Western standards, it marks a big step for Afghanistan. Gender integration is a focus area for the ANA and, in time, female graduates will integrate into all branches, including front-line roles," he said.
"This is an important milestone in the NZDF's continuing contribution to security in Afghanistan and supports the Afghan Government's priority of developing the next generation of leaders in the Afghan National Army (ANA)," said Major General (MAJGEN) Tim Gall, the Commander Joint Forces New Zealand.
"Our training support for the ANA continues a tradition dating back to the 1950s of providing high-quality training and mentoring to some of our partner defence forces."
Although women have served in the ANA in the past, officer training was made available to them only recently, as part of the Afghan Government's plan to increase the number of female soldiers and officers to 10 per cent of the total force.
Captain (CAPT) Layne Cowan, one of the five NZDF mentors at ANAOA, said the cadets had shown a real aptitude for learning and a thirst for knowledge.
"Their enthusiasm was fantastic; they picked up practical skills very quickly," CAPT Cowan said.
"They were all determined to learn because they knew we were imparting knowledge to improve their chances of survival on the battlefield," said Staff Sergeant (SSGT) Regan Cherrington, a platoon sergeant mentor.
"Learning English was a bit challenging for some but they were determined to give it their best and were keen to practise what they learnt on their mentors."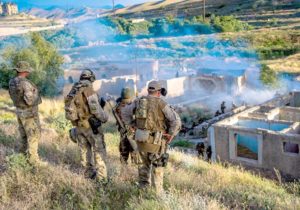 The Afghan officer cadets also showed a strong sense of duty, according to LTCOL Brown. "They are dedicated to serving the people of Afghanistan and want to help their country develop into a strong, independent and trusted partner internationally."
Since 2003, the NZDF has deployed a number of contingents to Afghanistan as part of the international community's contribution to the country's security and development.
Although New Zealand's main security contribution to Afghanistan – the Bamyan Provincial Reconstruction Team – came to an end in April 2013, the NZDF has continued to deploy eight mentors and support staff to the ANAOA. NZDF members have helped mentor over 1600 officer cadets, including 48 women, in the past three years.
The ANAOA, which is situated at Qargha just outside of Kabul, forms part of the North Atlantic Treaty Organisation's Resolute Support Mission in Afghanistan to train, advise and assist Afghan security forces and institutions.
To help them connect with the Afghan officer cadets, NZDF members have learned some basic Dari, the most widely spoken language in Afghanistan. "Learning Dari is very important and respect is gained if you give it a try," SSGT Cherrington said.
"Also, the Afghans' sense of humour is similar to ours. We are culturally suited for this mission and this is recognised by the host and partner-nations alike.".
.
.
.

.
.
.

.
.

.

---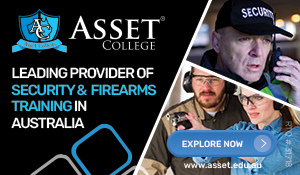 ...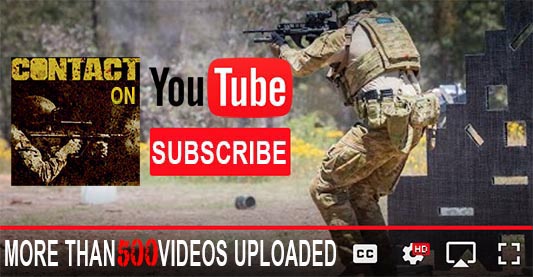 ---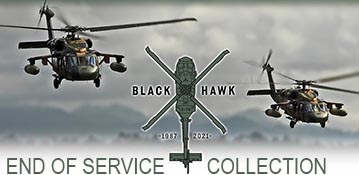 ...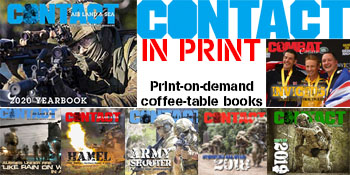 ---
.
.
Share the post "Afghan Army officer cadets complete NZDF-supported training"
10334 Total Views
2 Views Today