COLLECTORS' BOOKS REDUCED


A 100-page hard-cover coffee-table book you'll love to browse, read and display – or give away as a gift
Filled with a selection of the best stories from 2015 – ALL STORIES, NO ADVERTISING
This is a true collectors' item – we will print no more than 250 copies – each one numbered and customised with the new owner's name
BUT – if you want a truly awesome gift or souvenir?
You can customise the CONTACT Yearbook with your own (or a friend's) photo on the cover and your/their story inside.
The extra options below could make your copy a true one-of-a-kind.

Only until 30 June, you can buy the standard CONTACT Yearbook reduced from $87 to just $75
…or customise your Yearbook by adding a unique cover – reduced from $107 to $89
…or add up to 8 pages of editorial – reduced from $177 to $155
…all including delivery (to Australian addresses only)
Standard Yearbook

$87 …… EOFY SALE = $75
including delivery

A photo of you or someone you love on the cover
(a truly unique, one-off collector's item (unless you buy two)

$107 …… EOFY SALE = $89

As above, plus up to 8 pages of photos and words about you or someone you love

$177 …… EOFY SALE = $155
WHAT A GIFT THESE WOULD MAKE!!!
This is a print-on-demand product. You should allow a minimum of 30 days for production and delivery. Books must be ordered and paid for before they are printed. Offer ends at midnight on 31 June 2016.
The above prices are quoted and charged in Australian dollars and include delivery to Australian addresses only.
Afghanistan 2008

I can thoroughly recommend the CONTACT 2015 yearbook. It is a great collection of all the best stories and images from 2015 in an attractive hardcover coffee-table-book format. CONTACT magazine has a long history of bringing us interesting and exciting stories about the ADF, together with excellent images. Whether you are a serving member, veteran, historian or are just interested in our military, you will find this book is an engaging and informative read and a great addition to your military-book collection – Troy Simmonds (ex SASR sergeant)
Great news… yearbook just arrived! Looks fabulous & I love the "dedication" 🙂 Will send you my thoughts [when I've read it], but honestly…just love having CONTACT in paper again 🙂 –  Sue M
The book arrived and i can't wait to start reading it. Thanks for all of the work you have done to get this printed and information gathered from the ADF. I am very grateful for the work you do and I hope that the big plans for this year or next year come together to make this magazine successful – Thanks, Oscar
Thanks, Brian. Your Year Book is fantastic, excellent, great publication – Noel Wright
.

.
.

.

---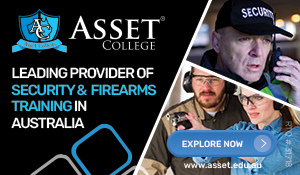 ...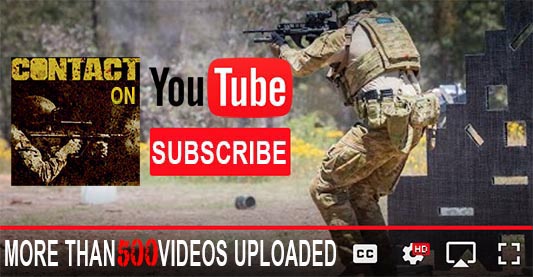 ---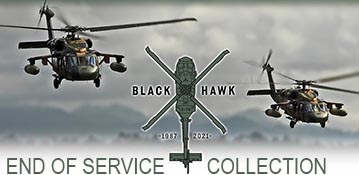 ...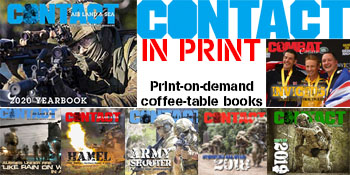 ---
.
.
6917 Total Views
4 Views Today