Defence Science and Technology engaged in Partnerships Week
Share the post "Defence Science and Technology engaged in Partnerships Week"

Defence Science and Technology Group is staging open days at its Melbourne laboratory for industry and academia to showcase innovative technologies being developed to give the Australian Defence Force a capability edge.
The Partnerships Week event (6 to 10 June) is part of DST's outreach campaign for closer ties with companies, universities and public research organisations to undertake collaborative research projects for Defence capability.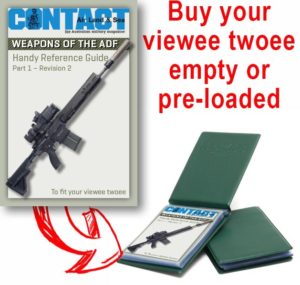 Chief Defence Scientist Alex Zelinsky said Partnerships Week was based on a successful event held in Adelaide last year.
"Our industry and university partners have said they value the interaction with our scientists and the opportunity to get involved with the specialist work we do for Australia's defence and national security," Dr Zelinsky said.
The event includes site tours, technology demonstrations, research capability displays, and access to Defence researchers to discuss new and emerging capabilities.

Among the attractions are unmanned aerial vehicles in flight to map an urban environment, the testing of body armour on sweating mannequins, electrochemical materials for next-generation camouflage, acoustic tiles for Australia's stealth submarines, and aircraft wings being tested to extend the life of jetfighters.
Dr Zelinsky said DST had responsibility for managing the $730 million Next Generation Technology Fund identified in the White Paper.
"To deliver on the Next Generation Technology Program, collaboration with industry and academia is critical, requiring multidisciplinary research by large teams working across institutional and national boundaries," he said.
"Partnerships Week allows potential partner organisations to understand our current capabilities and future research priorities and explore R&D funding opportunities for Defence innovation."
The week-long event also includes a day dedicated to opportunities in science, technology, engineering and mathematics (STEM) for science teachers and students.
"We need to grow the pool of future scientists that Defence can draw on in the years ahead, so Defence Science and Technology Group has initiatives in place to encourage the study of STEM subjects," Dr Zelinsky said.
DST and Raytheon sign strategic alliance
At this week's Partnerships Week, DST and Raytheon Australia signed a strategic alliance to strengthen collaboration on defence technologies.
The agreement was signed by Dr Zelinsky and Michael Ward, Managing Director of Raytheon Australia, during DST's Partnership Week activities in Melbourne.
"The agreement with Raytheon marks the 14th such alliance we have now signed with our strategic partners in industry and the research sector. I welcome this partnership," Dr Zelinsky said.
"Our ability to achieve strategic defence objectives relies on critical support from Australian defence industry to deliver leading-edge innovation and research."
Mr Ward said Raytheon Australia was pleased to commit to this new strategic alliance with the Defence Science and Technology Group.
"We look forward to building innovation with Defence Science and Technology Group, drawing on our extensive experience as a combat systems integrator and our trusted partnerships with industry, government and also educational institutions," Mr Ward said.
The new alliance will see both organisations collaborate in strategically significant research areas such as cyber/electronic warfare systems, hypersonics, naval combat systems, underwater systems, operational analysis and quantum technology.
"The cementing of this on-going close relationship with Raytheon Australia is mutually beneficial because no single scientific organisation can achieve the advances we need for Defence capability without significant science and technology collaboration," Dr Zelinsky said.
The alliance allows for a range of research interactions, including exchange of information, separate agreements on interactive projects, staff secondments and access to each other's facilities and equipment.
Naval Combat Systems Analysis has been selected as the first research topic to be developed into an Interactive Project Agreement under the alliance.
"Raytheon is enthusiastic about working with DST on naval combat system analysis, centred on accurately modelling combat systems performance," Mr Ward said.
"Raytheon is a capable submarine and ship combat systems integrator with a proven record, and we are well placed to understand the practical benefits to complex program management that this modelling could bring to platform sea trials."
Collaboration to enhance electronic surveillance systems
A new collaborative agreement to boost the development of military electronic surveillance systems was signed today by the Defence Science and Technology Group and Australian technology company Jenkins Engineering Defence Systems.
The company will use the innovative light-cone direction finder, developed by DST, to enhance the capability of its electronic support measures system.
Dr Zelinsky said the agreement was a fine example of a small-to-medium enterprise capitalising on Defence innovation to provide a capability solution for the Australian Defence Force.
The light-cone direction finder improves the localisation of multiple radio signals and the rejection of spurious signals in a complex electromagnetic environment and is significantly superior to current systems.
"Under this agreement both our defence scientists and the company will work together to improve the effectiveness of the ADF's direction-finding systems," Dr Zelinsky said.
"This is the kind of partnership we are keen to encourage as it fosters innovation and adds value to the capabilities being developed by industry for Defence."
Jenkins Engineering Defence Systems' Managing Director Peter Jenkins said his company viewed this collaboration as an opportunity to develop an innovative product based on DST Group's groundbreaking research.
.
.
.

.
.
.
.

.

---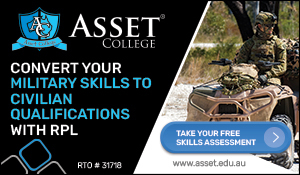 ...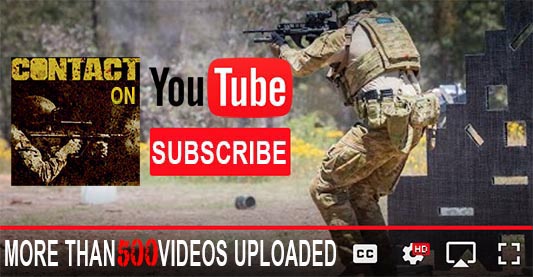 ---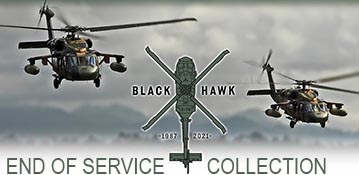 ...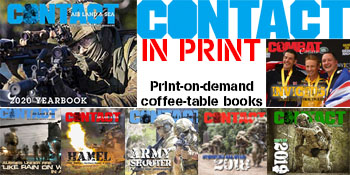 ---
.
.
Share the post "Defence Science and Technology engaged in Partnerships Week"
9126 Total Views
4 Views Today