I'm sick of this politicking already

Has the federal election even been announced yet?
Sure as shit the campaigning has started – and Defence is featuring heavily on the hustings.
First there's the $4billion worth of new trucks starting to roll out, then the $20billion continuous ship-building program, then the $50billion submarines announcement, followed by a $2billion maintenance and sustainment program for ANZAC-class frigates, and the first of many blow-smoke-up-their-ass national tours of Defence bases to remind everyone how much is being spent on Defence projects and infrastructure.
And the common denominator and MAIN focus of all these announcement is the benefits accruing to local economies (read 'electorates').
The press release below, copied without editing save for the red highlighting for emphasis, is typical of what I'm talking about.

The government seems to be saying that its primary focus and key driver for spending is jobs, economic growth and 'gilding the lily' in strategic…..
.
electorates!
.
Aside from casual references to "implementing the Defence White Paper's recommendations" (which the government wrote), all the spruiking and smoke blowing and 'substance' of these announcements – and the numerous follow-on media interviews and 'door-stops' – centre on the consequential effects of the spending, not on any of the strategic imperatives that make the spending necessary in the first place.
Don't get me wrong – I'm 100% behind spending Aussie dollars on Aussie Defence in Australia, even if it isn't the cheapest option. I'm all for re-building the shipbuilding industry successive Australian governments allowed to die. I'm all for the economic benefits that all this spending brings to the Australian economy.
I'm just sick of the back-to-front arguments politicians, spin doctors and even senior Defence officers cram down our throats to try and sugar-coat the not-insubstantial spending.
When we buy new ships, for example, or an airplane fleet, or a fleet of trucks, we buy them and man them and maintain them because they might be required to defend Australia one day – because they might one day be required to go to war.
And, while those ships or those planes or those trucks could, in the mean time, be used for humanitarian or disaster-relief responses, they were not purchased for that purpose.
Yet all press releases lead with 'humanitarian aid' and 'disaster relief' when listing the uses of those ships or airplanes or trucks.
Same here. We are building ships and improving infrastructure because they are/may be required to defend our nation.
We do not spend billions of dollars to, "create the jobs and opportunities our region needs to grow and prosper".
That's merely a consequence or side-effect, not a 'coalition commitment' to the region or electorate.
I'm sick of this politicking already – and the election hasn't even been called yet!!!!
––––––––––––––––––––
THE HON MICHAEL McCORMACK MP
Assistant Minister for Defence
Federal Member for Riverina
NATASHA GRIGGS MP
Member for Solomon
NT's starring Defence role in Government's focus
Key investment in the Northern Territory's Defence operations was top of mind for the Federal Government again today as Assistant Defence Minister, Michael McCormack, toured the region's Defence facilities with local MP Natasha Griggs.
Mr McCormack met with personnel from HMAS Coonawarra, Headquarters North West Regional Force and Headquarters Northern Command based at Larrakeyah Barracks, Darwin, where he praised the region's distinctive role in the recently-released Defence White Paper.
"At Coonawarra and Larrakeyah Barracks, almost $1.2 billion will be invested in infrastructure upgrades in the decade to 2025-26, with an additional investment of around $2.1 billion towards future long‑term facilities requirements in the decade between 2025 and 2036," Mr McCormack said.
Solomon MP Natasha Griggs said this investment highlights the Government's focus on creating jobs and training opportunities in northern Australia.
"This is a massive investment in the Territory's future and will create the jobs and opportunities our region needs to grow and prosper into the future," Ms Griggs said.
"The Coalition Government is committed to implementing the Defence White Paper's recommendations and to deliver the infrastructure and jobs proposed for Darwin and Palmerston."
Northern Command is unique as a joint headquarters, with members from all three services, supported by Defence civilians. It is also the command responsible for supporting the US Marine Rotational Force – Darwin.
"Some 1,250 US Marines are now on the ground in the top-end for the dry season, and they are looking forward to a challenging six months of training and exercises with the Australian Defence Force," Mr McCormack said.
"In addition to its core role, the North West Regional Force routinely undertakes key community engagement and indigenous capacity building activities, including the delivery of the Army Indigenous Development Program Northern Territory."
Coonawarra is currently home to a dozen Armidale class patrol boats and provides support to Navy's fleet and operations in Northern Australia.
Twelve new Australian-built offshore patrol vessels will begin entering service from the early 2020s, replacing the 13 Armidale Class patrol boats currently in service. Some of the offshore patrol vessels will be home-ported in Darwin, and Coonawarra will be further upgraded to support their introduction.
Further information on the Defence White Paper is available here: http://www.defence.gov.au/WhitePaper/
.
.
.

.
.

.

---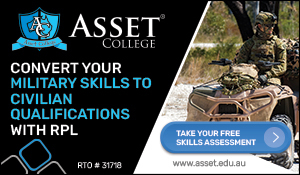 ...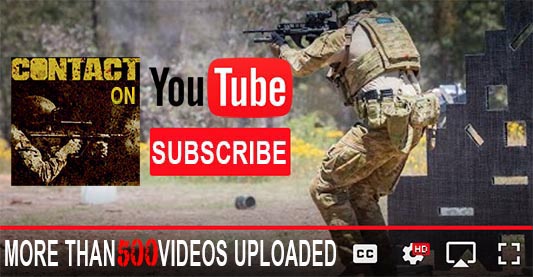 ---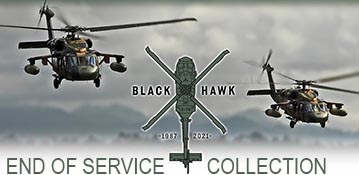 ...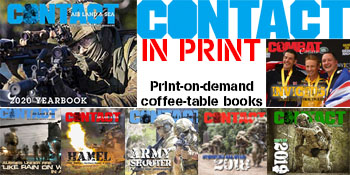 ---
.
.
12009 Total Views
2 Views Today