Army and Air Force joint battlespace demo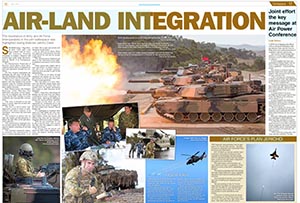 AIR-LAND INTEGRATION
The importance of Army and Air Force interoperability in the joint battlespace was highlighted during Exercise Jericho Dawn
Photos by Cpl Oliver Carter, Sgt Mick Davis and Sgt Pete Gammie
SOLDIER from 1 Regt RAA, 16 ALR, CATC and 1 Avn Regt worked with Air Force and contractor, Northrop Grumman, to conduct a firepower and combat-team quick-attack demonstration on March 18 at Puckapunyal, Victoria.
The demonstration formed part of Exercise Jericho Dawn, which showcased the potent effects of integrated air and land operations through two scenarios.
The first scenario highlighted the challenges the ADF faces with the sharing and translating of data, as well as the integration of new and old technologies. New ways to improve air-land integration were then trialled in the second scenario using the Northrop Grumman airborne gateway to translate data across three separate networks.
Head Modernisation and Strategic Planning – Army Maj-Gen Gus McLachlan said greater air-land integration was an important step towards the Army and the ADF working in a joint, combined and interoperable environment.
"Our Army is focused on two key areas to ensure improved air-land integration," he said.

"The first is to deliver better communication systems to ensure an agile, efficient and timely response to an intelligent, well-armed and motivated adversary.
"The second is to advance how we and conduct air-land operations to deliver the right effect, at the right place, at the right time.
"The demonstration highlights how we can better harness the strengths of our team by digitally connecting air and land "This increased connectivity enhances awareness and communication. It gives a common operating picture, so we are better able to plan and execute joint operations into the future." CO 16 ALR Lt-Col Berni White said improved communication networks would benefit his unit and the broader combat force.
"The demonstration displayed our ability to fuse information across different platforms and sensors," Lt-Col White said.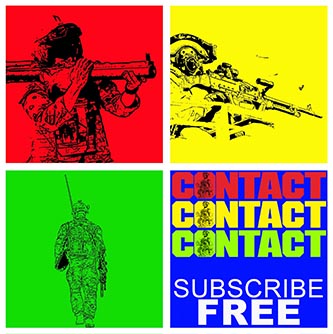 "Those sensors that couldn't talk to each other before via digital means are now able to do so through a gateway, which has been provided as part of this demonstration.
"At 16 ALR we are about air-land integration and making sure we are the glue between Air Force and Army when it comes to joint operations. "This will allow us to more effectively and efficiently engage targets, pass that information and ensure that commanders have the digital information they require to make decisions on the battlefield."
OPSO 1 Regt RAA Maj Khalid El Khaligi was the Joint Fires and Effects Coordination Centre Commander for Jericho Dawn, observing the differences between the current and future capability. "During Jericho Dawn we were responsible for coordinating all air and ground joint fires assets in support of the land combat force element," Maj El Khaligi said.
"It is challenging to coordinate these assets over both digital and voice communications means, however, the talented soldiers, airmen and women, and officers from Army and Air Force have integrated effectively to make it happen. "With this new technology we will be able to provide faster, more accurate and safer joint fires support in order to achieve the mission."
The lessons from the activity will inform the ADF's future capability decisions, and improve existing training activities.
Joint effort the key message at Air Power Conference
By Leigh Watson
A NEW era of shaping joint effects will see increased information sharing between Army and Air Force to bring about more potent protection of Australia's interests and security.
That was the central message delivered by CA Lt-Gen Angus Campbell during the recent Air Power Conference in Canberra.
Lt-Gen Campbell said Army was committed to working closely with Air Force to better understand new generation capabilities – in particular Plan Jericho.
Plan Jericho is Air Force's plan to develop a future force that is agile and adaptive, fully immersed in the information age, and truly joint.
"I can't envisage any contemporary or future scenario where land capabilities would operate in isolation from the joint force," Lt-Gen Campbell said.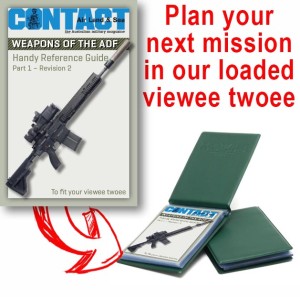 "Networked integration is challenging to deliver the right effects at the right place at the right time. Inherent in this is an understanding of how we conduct joint effects." CA joined Chief of Air Force Air-Mshl Leo Davies and Chief of Navy VAdm Tim Barrett at the conference, held on March 15-16.
Lt-Gen Campbell said challenges included the means to move and present information and intelligence in order to make tactical decisions.
"We are working very closely with Air Force to understand new generation capability and to understand the challenges shared between the two services," he said.
More than 1000 people attended and were challenged to think differently about how they contribute to air power. Air-Mshl Davies told the conference, which focused on joint effects and multidomain integration, that people working on the frontline and in a networked environment needed to fit seamlessly with other operators.
"What I liked was seeing quite a few Army and Navy uniforms," he said.
RAAF's PLAN JERICHO
THE firepower demonstration had its genesis in Air Force's Plan Jericho – the plan to build an integrated and networked force for future joint operations.
CAF Air-Mshl Leo Davies said the demonstration showcased existing air-land operations technologies and processes, and the operational gains that had already been achieved through better integration of systems and information.
"Through today's demonstration we were able to provide a visualisation of the effects of some of the ADF's capabilities," he said.
"The lessons identified from the activity will help shape Defence's future capability decisions and improve existing training activities.
"Demonstrations like this are an important way of testing and displaying joint effects.
"We are building on the Air Force's international reputation for being good at what we currently do, and asking important questions about taking Air Force's contribution to joint operations even further.
"If this kind of training exercise shows us something we can do that would help Air Force, Army and Navy fight better as a team, then that's what we will pursue."
.
.
.

.
.

.

---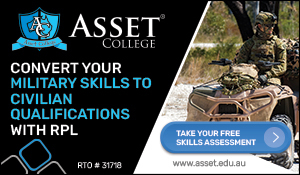 ...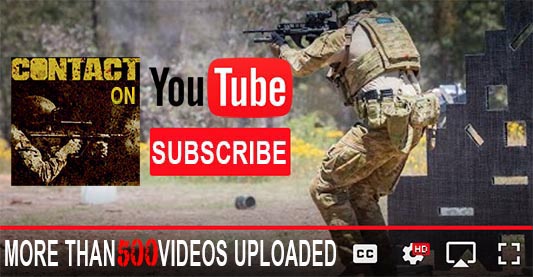 ---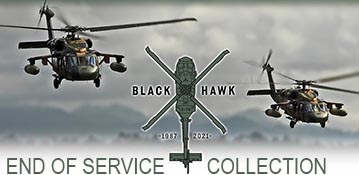 ...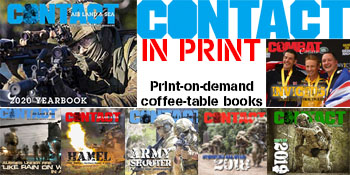 ---
.
.
11715 Total Views
2 Views Today