Memorabilia and the police in my Man Cave

I have always had a fascination with firearms and other military paraphernalia, which is no surprise considering that I was born into a military family.
My great-uncle on my step-mothers side, Duncan Chapman, 9th Battalion, 1st AIF, has the honour of being the first Australian ashore at ANZAC Cove on 25 April 1915. My father's uncle John Sinclair was also 9th Battalion, 1st AIF. My maternal grandfather, Jack Wilson, 8th Pioneer Company, 2nd AIF, and paternal grandfather William Ernest Walsh, 9th Battalion (Militia) and FC Coy Royal Australian Engineers. My father started his service career with the Royal Australian Engineers as a National Serviceman and stayed on to serve with the Royal Australian Regiment in Malaysia, then later the Special Air Service Regiment and ended his career with the 9th Battalion, Royal Queensland Regiment, as a cadre staff WO2. My sister enlisted in the Army and served with the Royal Australian Ordinance Corps, discharged and is now proudly still serving in the Royal Australian Navy.
I started my service with the 5th/11th Field Regiment, Royal Australian Artillery, later transferring to the 9th Battalion, Royal Queensland Regiment and eventually the Royal Australian Air Force.
My youngest son is currently serving with the 7th Battalion, Royal Australian Regiment, and has already done one tour of Afghanistan.
About four years ago, my home and Man Cave were raided by Victorian Police and quite a few inert firearms, grenades and bayonets were seized. Apparently the laws that allowed a person to collect such items had changed about six months prior and, because I don't read the newspapers or watch television, I was unaware of the change in policy.

I explained this to the magistrate when the matter went to court but, I was informed that "ignorance of the law is no excuse" and that, even though everything was in locked glass cabinets with signs saying all items were inert, I was also told that, as an ex-serviceman, I should know better.
So, I lost my whole collection, including a Fairbairn Sykes dagger I had just purchased as a gift to my son who was about to be deployed to Afghanistan.
All up, my loss amounted to some $10,000-worth of collectables, plus a $3000 fine!!!
Anyway, later I moved into a retirement village for ex-service personnel – but felt that a large part of my life was missing.
I made some enquiries and discovered that one-faced flat-backed plastic weapons are not classified as being weapons, so I set about replacing my collection with one-faced firearms, bayonets and grenades.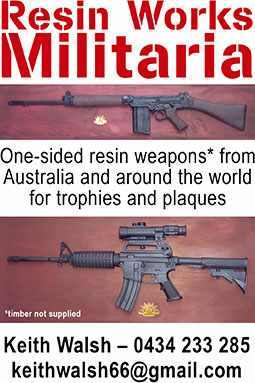 Then I heard that the RSL here in Victoria was also facing problems with its collections, so I made some samples and, one thing led to another, and I went into business to assist them and other service personnel who would like to have memorabilia and/or 'range produce' in their possession, but for one reason or another are unable to either afford the real items, are unable to get permits. Or, in some cases, unable to convince their partners to let them have the 'real deal' in their house.
Now I'm in business making these 'weapons' I've even been asked to supply items to the various messes around the country.
And – OMG – even members of the Victorian Police Force have purchased my products.
I hope you will learn from my experiences, and if you want any of my products, please phone me on 0434 233 285 or write to keithwalsh66@gmail.com
.
.
Keith Walsh is a retired serviceman who copped the wrong end of a pretty crappy legal stick and ended up in a new line of business because of it – Resin Works Militaria. He is also a new advertiser in CONTACT magazine – and we are proud and privileged to support him.
.

.

---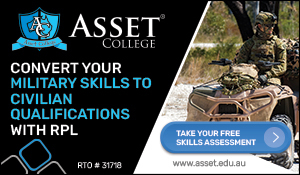 ...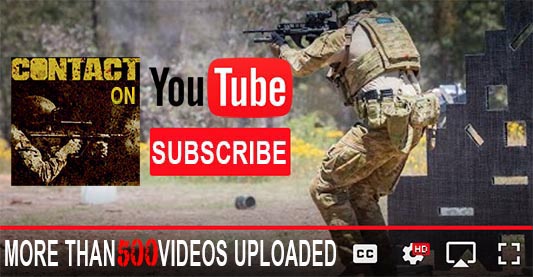 ---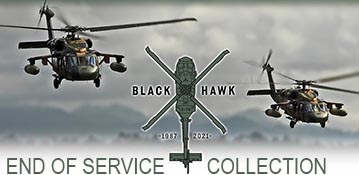 ...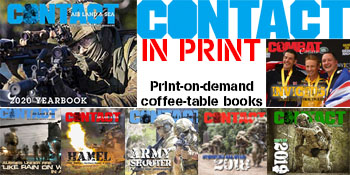 ---
.
.
17994 Total Views
4 Views Today