Awesome survey response – thank you!

In our 7 February newsletter we asked our audience to participate in a quick survey designed to help us get to know our audience better – and the response was awesome.
We received nearly 660 responses, with a few still trickling in.
The answers to some of our questions were pretty surprising – others not so much.
It was no great surprise to us, for example, that the survey said our audience was 95.4% male. This has grown slightly but is fairly much in line with our first survey about eight years ago (89%).
What we were surprised and pleased to learn, however, is almost 60% of our audience is now former ADF members, up from just 5% – at the expense of civilians, now 15%, down from 56%.

Current-serving full-time and reserve members of the ADF sits at just under 9% and just under 10% respectively, which is a minor drop from the combine 22% eight years ago.
Despite the small shift, however, this was a surprise for the fact that whenever I go out and about and meet troops in the field, I don't think I've ever met a soldier, sailor or airman who hasn't heard of CONTACT magazine – and most profess to loving it.
I was also surprised – and disappointed – to learn that the audience contains only 4% Cadets, down from 14% eight years ago.
I love Defence Force Cadets – I think it's an awesome initiative – and I think CONTACT should be 'right up their alley'.
So, it is surprising and disappointing and frustrating that after all this time, CONTACT isn't embedded in that niche audience.
Then again, I guess a Cadet is only a Cadet for four or five years max, and it's kinda hard to become embedded in such a transient audience niche.
Anyway, with my new positive attitude for the this year, I'll look upon this as an obvious opportunity for audience growth – and will embrace it as such. Same with the current-serving-ADF portion.
Reflecting the figures above is the age demographic. "60 or older" came in on top at 34%, followed by "46-59" at 29% and "36-45" at 19%.
And all of that means our audience is very mature and very 'Defence knowledgable'.
Essentially what I've learnt overall is that my audience is majority mature-aged males who've served in uniform and trust CONTACT as a good source of information on all things modern military.
I was also very heartened by a very even split on the question of paying for a member's-only subscriptions. And delighted by some of the ideas and suggestions re things I could/should add to the future Members' Only Area.
Anyway, for those of you who absorb info better from pictures, the results are depicted below…
Are you Male or Female?

How old are you?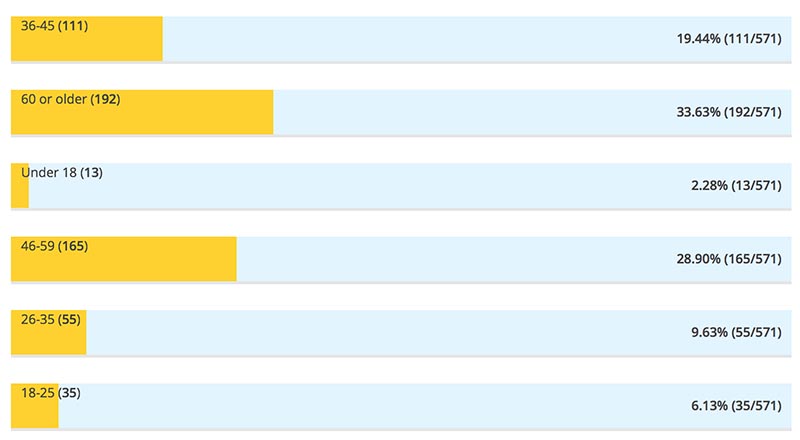 Your military history…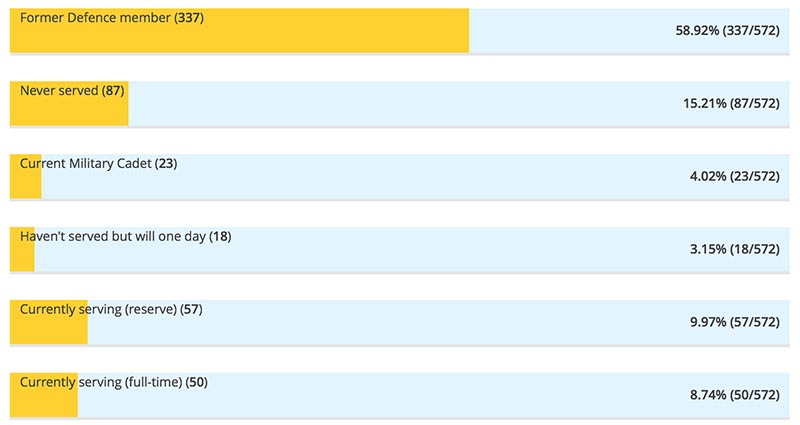 How long have you been a CONTACT subscriber?


Have you ever or do you currently pay for any on-line subscriptions (including magazines, newspapers, web-site member areas, training courses etc etc)?


Thank you very much to everyone who participated. This has been a very helpful and enlightening exercise.
As always, if you have any other feedback or comments, I'd love to hear from you via editor@militarycontact.com
Sincerely,
Brian Hartigan
Editor
.

.

---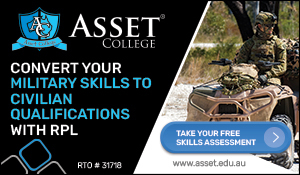 ...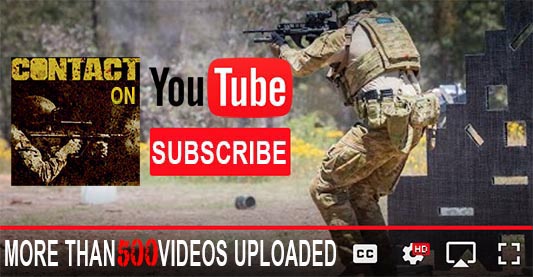 ---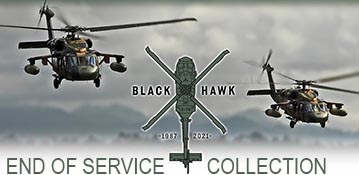 ...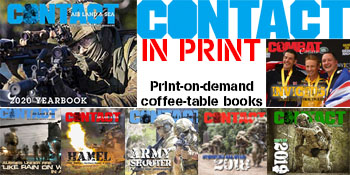 ---
.
.
9782 Total Views
2 Views Today