HMAS Melbourne nabs another 65kg of heroin

HMAS Melbourne has completed a fifth successful drug seizure, nabbing another 65kg of heroin on a dhow in the Indian Ocean.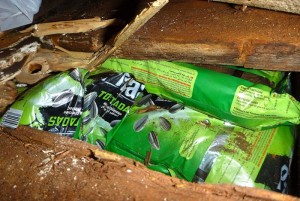 Hidden in a concealed compartment on the dhow, the drugs were discovered when Melbourne's boarding party searched the suspect vessel during the Aussie warship's last maritime security patrol with the multinational Combined Maritime Forces (CMF) before handing over to HMAS Darwin and returning to Australia.
The heroin was seized and brought onboard HMAS Melbourne for further analysis before being disposed of at sea.

Specialised equipment onboard the Australian guided-missile frigate identified the drugs as mid-grade heroin, valued at approximately AU$50million (based on Australian Crime Commission figures and revised for purity).
The latest seizure brings Melbourne's total haul of heroin intercepted for this deployment to 977 kg.
Commanding Officer HMAS Melbourne Commander Bill Waters said the latest intercept was a credit to the ongoing dedication of his crew.
"We approached this boarding like we did for our first boarding of the deployment," Commander Waters said.
"The entire ship remained focussed and our results bear witness to their abilities.
"I am very pleased with the achievements of the ship's company over the entire deployment and thankful to all at CMF for placing us in the right place at the right time to undertake this boarding."
Melbourne is conducting maritime security operations with the CMF as part of the Australian-led Combined Task Force 150 (CTF150), one of several Task Forces assigned to CMF.
Melbourne's operations encompassed the Indian Ocean and Arabian Gulf during her deployment in the Middle East Region.
CTF150 undertakes maritime security patrols in the region to counter maritime-related terrorism and to intercept the trafficking of drugs and other illicit cargo that help fund international terrorist activities.
This is Melbourne's eighth deployment to the Middle East and the 61st for the Royal Australian Navy since the Gulf War in 1991.
Earlier news:
Australia  assumed command of Combined Task Force 150 (CTF 150) as part of Operation Manitou in the Middle East Region after a Transition of Authority from the Pakistan Navy.
Royal Australian Navy Commodore Jaimie Hatcher assumed command of CTF 150 from Rear Admiral Muhammad Moazzam Ilyas SI(M) at a ceremony at Naval Support Activity (NSA) Bahrain on 8 December 2015.
On assuming command, Commodore Hatcher said it was a privilege to lead the seventh rotation of Australians who deployed to the Middle East Region for the mission as part of Operation Manitou.
Commodore Hatcher leads a team of 20 Australians — 17 Royal Australian Navy, one Australian Army, one Defence civilian and one Australian Federal Police officer — and seven Canadian Navy personnel, for five months of operations in the 30-nation Combined Maritime Forces in Bahrain.
His team plans and executes operations involving a range of ships and aircraft from the US‑led Combined Maritime Forces (CMF) member nations across an area of 2.5 million square miles of international waters, including the Red Sea, Gulf of Aden, Arabian Sea, Indian Ocean and Gulf of Oman.
CTF 150 is one of three task forces operated by the Combined Maritime Forces, a 30-nation coalition headquartered in Bahrain.
The principal mission of CTF 150 is to suppress the exploitation of the maritime environment by those who perpetrate or enable terrorist acts.
CTF 151 is focused on counter-piracy operations and CTF 152 is focused on maritime security operations in the Arabian Gulf.
Australia has maintained a naval ship presence in the Middle East since the first Gulf War in 1990.

.

.
.

.

---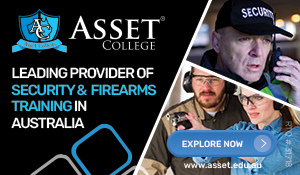 ...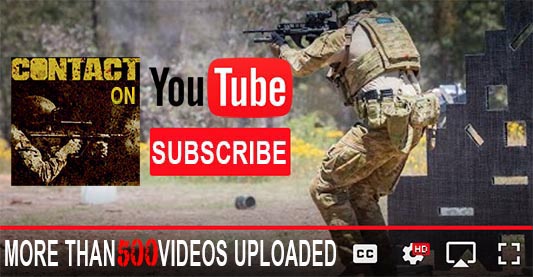 ---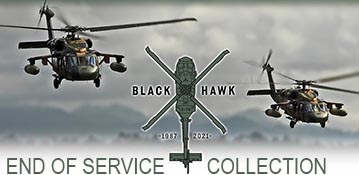 ...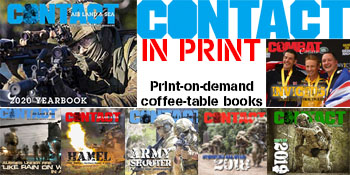 ---
.
.
10228 Total Views
4 Views Today