ADFA and RMC graduation parades

Graduation parades were held at both RMC and ADFA this week with Governor General Sir Peter Cosgrove presiding at both.
While the press release below was issued by Defence in support of the ADFA graduation today, no such luxury was afforded to RMC on Tuesday, so the only info I can give you is a few snippets from photo captions.
The Sword of Honour was awarded to Senior Under Officer Ernest Hocking and the Queen's Medal was awarded to Under Officer Tyler Bosch.
Main photo: The Australian Army's newest officers show jubilation with a symbolic throwing of hats following their graduation from RMC on 8 December. Photo by Mark Wallace.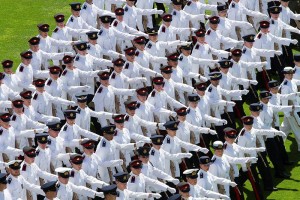 Following three years of military and academic studies, 200 officer cadets and midshipmen today graduated from the Australian Defence Force Academy and have begun the next phase of their careers as junior leaders in the Australian Defence Force.
The 2015 Graduation Parade's Reviewing Officer, Governor General Sir Peter Cosgrove AK, MC, was joined by the Minister for Defence, Senator the Hon Marise Payne, Chief of the Defence Force Air Chief Marshal (ACM) Mark Binskin, AC, and other distinguished guests and families.
Commandant of ADFA Air Commodore Alan Clements said the young men and women who graduated today joined ADFA as trainee officers and now that they had successfully completed their military training and academic studies, they would head into the broader Australian Defence Force as junior leaders.
"Over the past three years they have learned how to lead and excel. Today's parade celebrated a very important milestone in their careers. It has been a pleasure watching them graduate today and I expect that they will make fine officers, demonstrating high levels of courage, respect, integrity and professionalism," he said.
During the parade, the academy's most prestigious award, the Commander in Chief Medal, was awarded to Air Force Officer Cadet Brian Duane. This medal is awarded to the most outstanding graduate in the fields of military and academic achievement as well as leadership, personal example and performance of duty.
ACM Binskin presented the Chief of the Defence Force Sword of Honour for Leadership to Army Officer Cadet George Lynn, who displayed the highest standard of leadership and officer development among the graduating class.  Vice Chief of the Defence Force Vice Admiral Ray Griggs, AO, CSC, RAN presented the RSL Sword of Honour to Army Officer Cadet Phoebe Sutherland.
Midshipman Dean Gilbert, Officer Cadet Harry Wagner, and Officer Cadet Danielle Jorgensen were awarded the Chief of Navy, Chief of Army and Chief of Air Force prizes respectively.
The officer cadets and midshipmen who graduated today will begin the next phase of their careers as junior leaders, and will be posted to establishments around Australia, continue their training, or commence operational duties.
"It has been an honour and privilege to train the graduating class of 2015 and I wish them well for the next phase of their careers as junior leaders of the Australian Defence Force," AIRCDRE Clements said.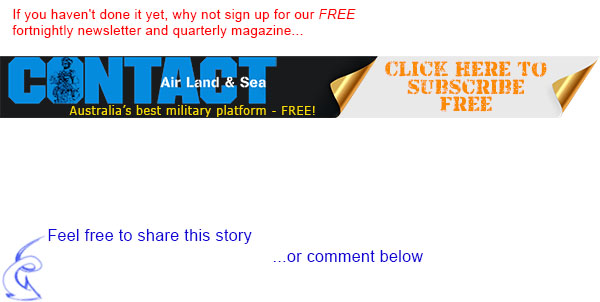 .

.

---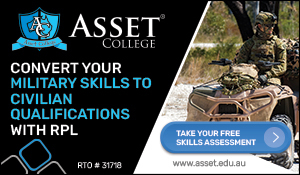 ...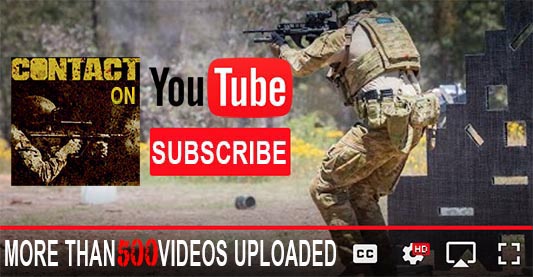 ---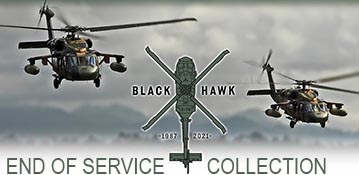 ...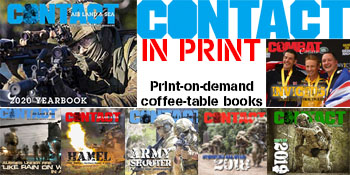 ---
.
.
16713 Total Views
2 Views Today